By Russell Edwards
LOACHES, LEECHES & TURKISH DELIGHT
The Australian film festival season kicks off with the Sydney Film Festival (never claimed to be "international" for some reason) every June. In the festival cycle this has always meant that while Sydney (June 3 to 14) usually gets first pick of the new Australian films, Melbourne (July 24 to August 9) and Brisbane (July 30 to August 9) festivals always have had the time advantage of picking up the latest from the most recent Cannes Film Festival. Clare Stewart in her aggressive attempt to position Sydney as a festival of international significance has managed to usurp what was assumed to be the natural order of things by landing Ken Loach's recent Cannes competitor Looking for Eric as the festival's opening night selection.
The hard-nosed, left leaning Ken Loach has made more than enough remarks about the irony of cashed up arts patrons in tuxedos, walking red carpets and quaffing expensive booze to watch his films about working class suffering, so there is no need for me to add to them. So instead I skipped the opening night film to revisit the exquisite Three Monkeys (Winner, Achievement in Directing, APSA 2008) which was playing at the festival's Opera Quays cinema venue. Nuri Bilge Ceylan was nominated for directing and cinematography categories by last year's APSA Nominations Council (which is where I saw it), won the Best director award at Cannes last year, and was probably part of the reason that he received the dubious pleasure of being on this year's troubled Cannes grand jury. My experience of Turkish cinema is admittedly limited, but since I was alerted to Ceylan's 2002 film Distant, I have had no reservations in declaring this great director as the contemporary equivalent to greats like Ingmar Bergman and Carl Theodor Dreyer. Ceylan's ability to move his dramas wordlessly (but rarely silently) continues to astonish.
DID SOMEBODY SAY PARTY?
Ok, so I skipped the opening film, but damned if I was going to skip the opening party. Ken Loach might have raised an eyebrow at the name of the venue ("The Establishment"), but a party is a party is a party and there is no sense in deliberately avoiding a good time. Sponsors were out in full force as were the cast of local TV sensation "Underbelly". Naturally there were a number of prominent film personnel there too. In between dry ginger ales (which came in the cutest little bottles) I managed to catch up with fellow Variety film critics Eddie Cockrell and Richard Kuipers, and to spot three of Clare's predecessors: Lynden Barber (who also skipped the Loach to see Three Monkeys), Gayle Lake and Paul Byrnes. Producers Kath Shelper (Samson & Delilah) and Matthew Dabner (Cedar Boys) as well as director and festival patron and last year's jury head Gillian Armstrong were also in evidence from the production side. And of course no party is ever complete without APSA staff members Jill Robson and Maxine Williamson. People spoke fondly of the opening film, but betrayed a certain disappointment that it was not one of the English directors best films. As I left with my festival goodie bag in hand (what am I going to do with a bottle of Canadian whisky?), the party was starting to ebb (though there must have been a couple of hundred people who were showing no signs of leaving), and I felt reassured that seeing Three Monkeys was the right decision and the perfect way to start a festival.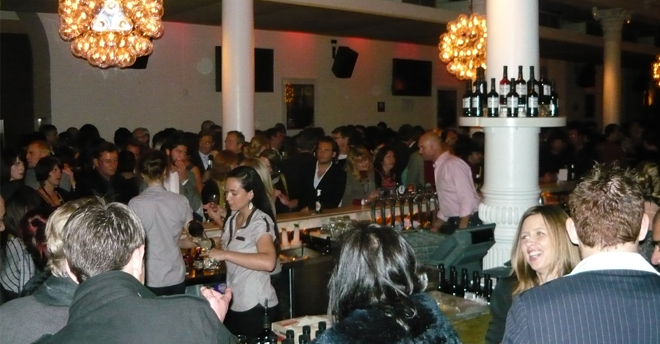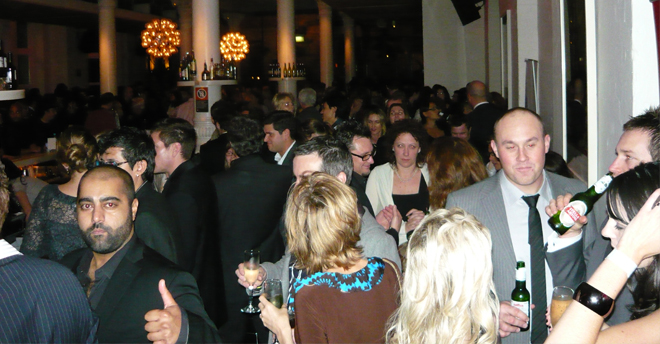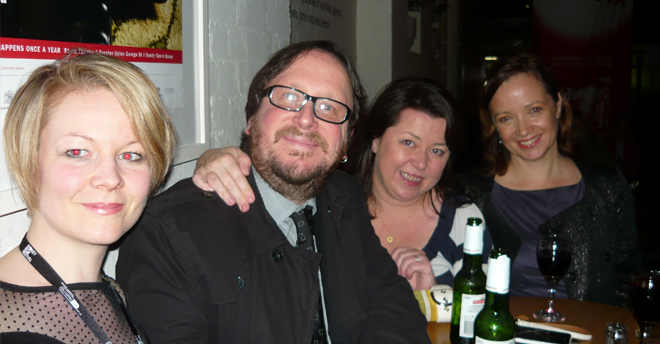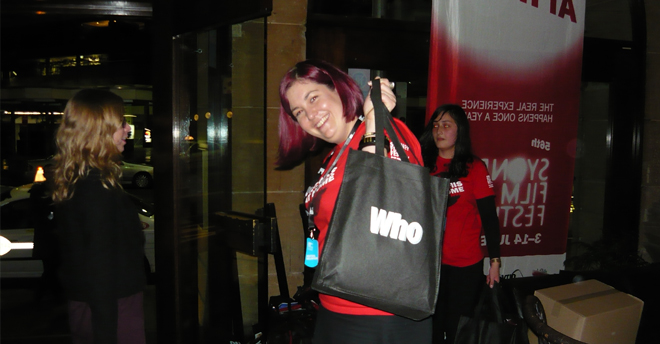 Back to news