Tuesday, 21 August 2007
•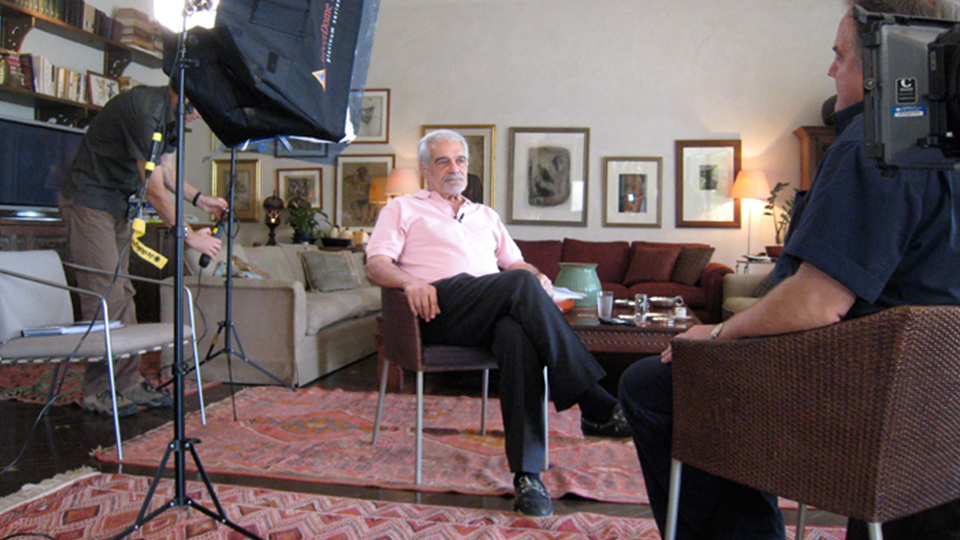 Production of the television programs attached to the inaugural Asia Pacific Screen Awards (APSA) 2007 has wrapped in India and Bhutan this week following location shoots in Vietnam, China, Hong Kong, Egypt, Singapore, Japan, Korea and Turkey.
An interview with John Woo on the set of his new film The Battle of Red Cliff, currently in production in China, will be one of the highlights of the television programs, which will be broadcast on CNN International. Other interviews secured for the programs include Chinese director Chen Kaige, Egyptian screen idol Omar Sharif, Indonesia's foremost director Garin Nugroho, Indian superstar and APSA International Jury President Shabana Azmi, co-founder of Japan's legendary anime house Studio Ghibli Mamuro Oshii and director of the Korean blockbuster The Host Bong Joon-ho.
The interviews in the Scene By Scene programs will be intercut with footage from film studios, film festivals and film sets spanning Cairo, Istanbul, Ho Chi Minh City, Seoul, Tokyo, Singapore, New Zealand, Bhutan and Beijing.
'Scene By Scene – Filmmakers of Asia Pacific' will air on CNN International the weekend of Saturday November 10 while a second program, 'Scene By Scene – Best Films of Asia Pacific' will include the Awards ceremony and air the weekend of Saturday November 17. (Detailed airtimes below)
"From high in the Himalayan mountains, Scene By Scene will weave its way through the sub continent, Central Asia and the Middle East, then on to North and South East Asia and Australasia. It will be a landmark moment for Asia Pacific film and a wonderful opportunity for our viewers to see the extraordinary talent in the region," said CNN Executive Producer of 'Scene By Scene', David Lindsay.
"The programs are shaping up as compelling television, reflecting issues of cultural, social and political diversity, and they will showcase the region's films and filmmakers to an unparalleled global audience," said Des Power, Chairman of APSA.
Another highlight will be the introduction to the program literally from "The Roof of the World", the mystic Himalayan Kingdom of Bhutan. The production team has just visited Bhutan at the invitation of the eminent filmmaker Khyentse Norbu, whose The Cup premiered at Cannes and who is the third incarnation of a revered Buddhist lama.
The Asia Pacific Screen Awards, as Executive Producer, has contracted leading television producers Grubstreet Media and internationally renowned post production company Cutting Edge to produce the Scene By Scene programs.
Submitting organisations have until September 12 to submit films to be considered by the Asia Pacific Screen Awards Nominations Council.
The inaugural Asia Pacific Screen Awards will be held on the Gold Coast, Australia, on November 13, 2007.
FIAPF – the International Federation of Film Producers Associations – has endorsed the Asia Pacific Screen Awards' Charter.
The Director General of UNESCO has given his formal endorsement for the Asia Pacific Screen Awards to be conducted under the auspices of UNESCO.
Back to news