Thursday, 8 October 2009
•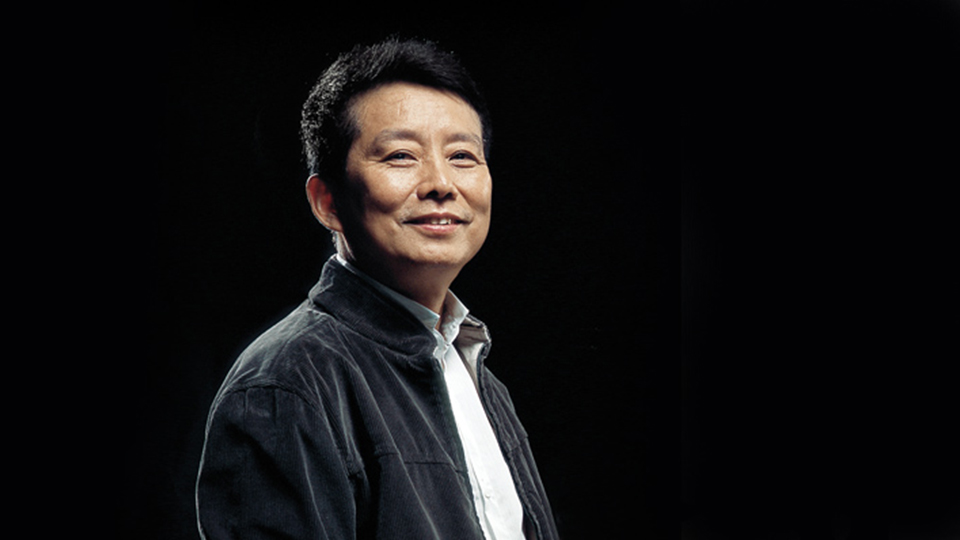 Eminent Chinese director, screenwriter and producer, Huang Jianxin, will head the International Jury for the third annual Asia Pacific Screen Awards (APSA). He will be joined by Australian playwright and screenwriter David Williamson, Iranian filmmaker Tahmineh Milâni, Indian screenwriter and director Feroz Abbas Khan and Korean writer/director Gina Kim. The International Jury will determine winners in the 2009 Asia Pacific Screen Awards to be announced in a ceremony on Australia's Gold Coast on November 26.
An international cultural initiative of the Queensland Government, APSA is a unique collaboration between CNN International, UNESCO and FIAPF-International Federation of Film Producers Associations. APSA honours the works of filmmakers across a region covering 70 countries, one third of the earth and half the world's film output. Films are judged on cinematic excellence and the way in which they attest to their cultural origins.
Huang Jianxin is part of the esteemed group of 'Fifth Generation' filmmakers and is Chairman of  the Beijing Film Director's Association. His films have garnered over 60 major domestic and international awards and his most recent film, the China Film Group's anniversary celebration blockbuster Jianguo Daye (Founding a Republic), broke China's all-time weekend box office record for a domestic film.
APSA's previous Jury Presidents were renowned Indian actress and humanitarian Shabana Azmi (2007) and Academy Award nominated director, Australia's Bruce Beresford (2008).
APSA Chairman Des Power said today, "Huang Jianxin's repertoire as a filmmaker is outstanding and we are greatly honoured that he has accepted the appointment of Jury President for 2009. I am certain that his breadth of experience will bring valuable leadership to our Jury and the formidable task of choosing winners in the 2009 APSAs."
"The People's Republic of China is a great filmmaking nation and the influence of its cinema has been felt around the world for generations. In a year when China celebrates the 60th anniversary of the founding of the People's Republic of China, it is timely that a Chinese filmmaker presides over our International Jury. China's films are renowned for the way in which they express their culture and their rich history."
"Huang Jianxin has assembled a Jury of great distinction that is truly representative of our diverse region. I am very pleased to welcome David Williamson, Tahmineh Milâni, Feroz Abbas Khan and Gina Kim to the APSA Jury and I look forward to welcoming them to the Gold Coast in November for their deliberations."
APSA has attracted a record 212 film entries from 43 countries for the 2009 competition. The nominees announcement will be made on Monday, October 12. The winners are determined by the International Jury ahead of the third annual Asia Pacific Screen Awards ceremony on November 26, 2009, on Australia's Gold Coast.
ABOUT THE JURY
Huang Jianxin is a graduate of the prestigious Beijing Film Academy and is part of the esteemed group of "Fifth Generation" filmmakers. He is the current Chairman of the Beijing Film Director's Association. His 1985 directorial debut, Black Cannon Incident was selected by the 2005 Hong Kong Film Awards as one of "The Greatest 100 Films in the last 100 years". Black Cannon Incident and Back to Back Face to Face were both included in Asia Week's Top 100 Chinese Films of the  20th Century list. In 2005, Gimme Kudos won the Jury Grand Prix and Best Screenplay prizes at the Shanghai International Film Festival. Huang Jianxin is the co-director of the China Film Group's anniversary celebration blockbuster, Jianguo Daye (Founding a Republic), featuring a who's who of iconic Chinese stars including Jackie Chan, Jet Li, Andy Lau, Zhang Ziyi, Leon Lai, Chen Kaige, Feng Xiaogang and Zhang Guoli. The film broke China's all-time weekend box office record for a domestic film, previously held by John Woo's Red Cliff. He is co-owner of Beijing based production company 'We Pictures' and his producer credits include the highly successful The Warlords (starring Jet Li and Andy Lau), Kite Runner, The Mummy: Tomb of the Dragon Empire and he has served as a senior consultant on several international co-productions including Quentin Tarantino's Kill Bill. Huang Jianxin's prior experience as a juror includes China's 12th and 26th Golden Rooster Awards, 11th Fukuoka International Film Festival, 25th Cairo International Film Festival and he served as Jury President for the 11th Pyongyang International Film Festival.
David Williamson is Australia's best known and most widely performed playwright who is also a multi award winning screenwriter for both film and television.  His prodigious output as a playwright includes The Coming of Stork, The Removalists, Don's Party, Jugglers Three, The Club, Celluloid Heroes, The Perfectionist, Sons of Cain, Money and Friends, Brilliant Lies, Dead  White Males, Heretic, Third World Blues, Lotte's Gift and Scarlett O'Hara at the Crimson Parrot. His plays have been translated into many languages and performed internationally including major productions in London, Los Angeles, New York and Washington. As a screenwriter, David has brought to the screen his own plays, The Coming of Stork (filmed as Stork), The Removalists, Don's Party, The Club, Travelling North, Emerald City, Sanctuary and Brilliant Lies.  He has also written original screenplays for the feature films Libido, Petersen, Eliza Fraser, Duet for Four, Gallipoli, Phar Lap, The Year of Living Dangerously and is currently developing Zebras with producer Jim McElroy. Among the numerous awards David has received, his work has been recognised with the Australian Writers' Guild Awgie Award (11 times), the Australian Film Institute's Award for Best Screenplay (four times) and, in 1966, the United Nations Association of Australia Media Peace Award. David has been named by the National Trust of Australia as one of  the country's Living National Treasures.
Internationally acclaimed Iranian writer, director and producer Tahmineh Milâni began her filmmaking career in the early 1980s after completing an architecture degree. She apprenticed as a script supervisor and assistant director on several films, then authored a screenplay for Mohammad Reza Alami's Love and Death. Renowned for tackling controversial issues, many of Tahmineh's films explore gender politics and feature strong female protagonists. She wrote and directed her 1989 debut feature film Farzandan-e Tallagh (Children of Divorce) and went on to make Afsaneh Ah (The Legend of Sigh, 1990) and Dige Che Khabar? (What Else is New? 1991). Her works gained momentum in the 1990s, culminating in two films that address the universal issue of women's rights through a specific focus on women in Iran. With Do Zan (Two Women, 1999) Tahmineh earned international recognition and a reputation as a feminist activist. Her next film, Nimeh Penhan (Hidden Half, 2001) deals with more personal material from her own past as a left-wing college student. The Tehran Revolutionary Court took exception to her depiction of the events of 1979 and charged her with supporting counter-revolutionaries. She was imprisoned for two weeks and subsequently released after mounting pressure from the international film  community and public support from President Khatami. Her 2005 film Unwanted Woman was awarded the triple crown of Best Feature Film, Best Director and Best Screenplay in Taipei's 51st Asia-Pacific Film Festival. Tahmineh's 2008 film Superstar, a comedic melodrama about an arrogant actor, enjoyed significant box office success in Iran and was recently released throughout the US.
Known for his ability to blend the Eastern tradition of story telling with Western sensibilities and modernity, Feroz Abbas Khan is a screenwriter and director at the forefront of Indian theatre today. His internationally acclaimed 2007 film, Gandhi My Father, produced by Anil Kapoor, received the Best Screenplay Award at the 2007 Asia Pacific Screen Awards and the 2008 National Film Awards in India. Feroz has directed some of India's finest acting talent, from both stage and cinema. His plays have been staged to international critical acclaim at the United Nations in New York, The Lincoln Centre, Universal Studios Amphitheatre in Los Angeles, London's Waterman's Arts Centre and the Durban Playhouse in South Africa. Feroz continues to travel with his productions throughout Europe, North America, the Middle East, South East Asia and South Africa. As the first Artistic Director of the prestigious Prithvi Theatre in Mumbai, Feroz, along with the late Jenniffer Kapoor spearheaded the International Prithvi Theatre Festival. His production of Peter Shaffer's epic play The Royal Hunt of The Sun and the recent contemporary Indian adaptation of Arthur Miller's classic Death of a Salesman are considered landmark events in Indian theatre and his theatre production of Mahatma vs Gandhi is widely renowned.
Born in 1973 in Seoul, Gina Kim graduated from the Seoul National University and then moved to the United States where she attended CalArts. In her early films, Kim studied the female identity and examined issues such as anorexia (Flying Appetite, 1998), the commercialisation of the female body (OK Man, This Is Your World, 1995), isolation (Dache-ro-wa-jineun a-chim – Morning Becomes Eclectic, 2001), and the mother-daughter relationship (Kim Gina eui bidio ilgi – Gina Kim's Video Diary, 2002). Kim Gina eui bidio ilgi (2002) and Gen jip ap (Invisibile Light, 2003) screened at festivals throughout the world, including Berlin, Locarno, Rotterdam, Turin an Vancouver. The highly acclaimed, Never Forever, produced by Lee Chang-dong and starring American actress Vera Farmiga, screened in competition at the Sundance Film Festival 2007 and was awarded the Special Jury Prize at the 2007 Deauville American Film Festival. Kim was nominated for Best New Director of 2008 in Korea's prestigious Daejong Film Festival Grand Bell Awards. Kim taught film production and film theory classes at Harvard University as a full-time lecturer for three years from 2004 to 2007. Kim's new documentary, Faces of Seoul recently had its world premiere at the 66th Venice Film Festival where she sat on the Orizzonti Jury. She is currently developing a new feature film in English, produced by Martin Scorsese.
The 2009 Jury join nominees and winners as members of the Academy of the Asia Pacific Screen Awards.
Back to news