Wednesday, 17 August 2022
•
NEW NON-GENDERED PERFORMANCE AWARDS & EXPANDED ELIGIBILITY ACROSS PACIFIC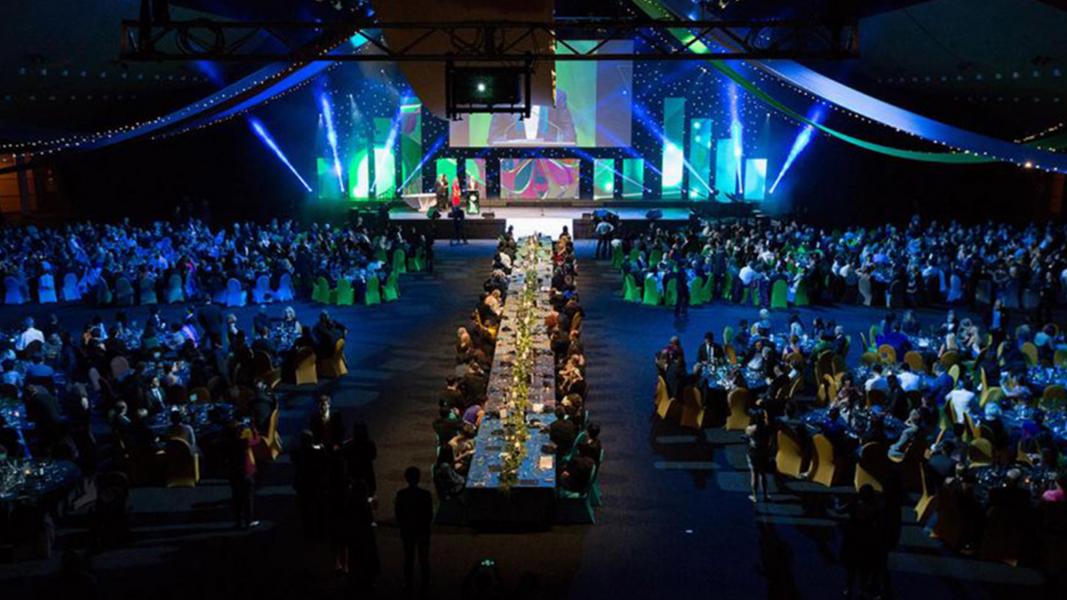 Gold Coast, Australia: The 15th edition of the prestigious annual Asia Pacific Screen Awards (APSA) ceremony, the region's highest accolade in film, will take place Friday 11 November at Home of The Arts (HOTA) on the Gold Coast, alongside the 4th edition of the successful Asia Pacific Screen Forum and public screening programme 9 – 13 November.
The 2022 event, which honours the cinematic excellence of the region producing half the world's film, will debut new non-gendered performance awards and will incorporate expanded geographical eligibility to encompass more cultures of the Pacific.
To reflect the Asia Pacific Screen Academy's inherent values of equality and inclusivity, the awards will establish a non-gendered Best Performance Award, replacing the former actor and actress performance categories.
2022 will also see the introduction of the Best New Performer Award, honouring the lead performance of a newcomer in a first or second feature film.
With a strong event history of honouring both industry veterans alongside new talent, this award provides further opportunity for the Asia Pacific Screen Academy to acknowledge the breadth of performers from across the region.
To further recognise the full richness of cultural diversity of the Asia Pacific region, the APSA Academy will extend the definition of the region from 70 to 78 countries and areas.
With their own cultures, peoples, geographical areas and distinctively Pacific Islander screen stories, APSA is pleased to welcome:
Micronesia's Northern Mariana Islands (United States), Guam (United States);
Melanesia's New Caledonia (France); Polynesia's American Samoa (United States), French Polynesia (France), Hawai'i (United States), Pitcairn Islands (United Kingdom), Rapa Nui (Easter Island – Chile) and Wallis and Futuna (France).
The following awards will be presented at the 15th APSA Ceremony:
BEST FILM
BEST YOUTH FILM
BEST ANIMATED FILM
BEST DOCUMENTARY FILM
JURY GRAND PRIZE
BEST DIRECTOR
BEST SCREENPLAY
BEST CINEMATOGRAPHY
BEST PERFORMANCE (formerly Best Performance by an Actor and Actress)
BEST NEW PERFORMER (New award)
CULTURAL DIVERSITY AWARD UNDER THE PATRONAGE OF UNESCO
FIAPF AWARD
YOUNG CINEMA AWARD IN PARTNERSHIP WITH NETPAC AND GFS
Determining the nominees for the 2022 event is the APSA International Nominations Council, an esteemed group of industry professionals chaired by Hong-Joon Kim (Republic of Korea), joined by Gulnara Abikeyeva (Kazakhstan), Anne Démy-Geroe (Australia), Delphine Garde-Mroueh (France), Anderson Le (United States), Bina Paul (India) and Kiki Fung (Hong Kong).
The Youth, Animation, Documentary International Nominations Council, determining the nominees in those three feature categories is chaired by Meenakshi Shedde (India) who is joined by Carl Joseph Papa (Philippines) and Faramarz K-Rahber (Australia).
Nominees will be announced in October and winners will be determined by the soon-to-be announced APSA International Jury.
The Asia Pacific Screen Academy is thrilled to be supported by the international and local industry and gratefully acknowledges its partnerships with City of Gold Coast, Screen Queensland, Motion Picture Association, UNESCO, FIAPF and Griffith Film School.
QUOTES
Chair of the Asia Pacific Screen Academy Tracey Vieira said:
"Fostering meaningful connection across the region and beyond has never been more important. Doing this by sharing our cultures and experiences through screen stories is at the heart of APSA and in 2022 we strive to be ever more inclusive with the introduction of new non-gendered awards and with new countries and areas invited to become a part of this globally significant screen event."
Gold Coast Mayor Tom Tate said:
"Our city can't wait to again host the Asia Pacific Screen Awards. Last year was a huge spectacle at HOTA and we know 2022 is going to be an even bigger with fantastic finalists across all categories. I can't wait.''
Major Partner Screen Queensland Chief Creative Officer, Dr Belinda Burns said:
"Screen Queensland is delighted to partner with APSA through our Screen Culture Funding program to welcome the region's filmmakers to Queensland in 2022. APSA continues to provide a significant platform for celebrating excellence on screen and fostering enduring cross-cultural connections among our vibrant local industry and our Asia Pacific neighbours."
Back to news