Saturday, 24 November 2012
•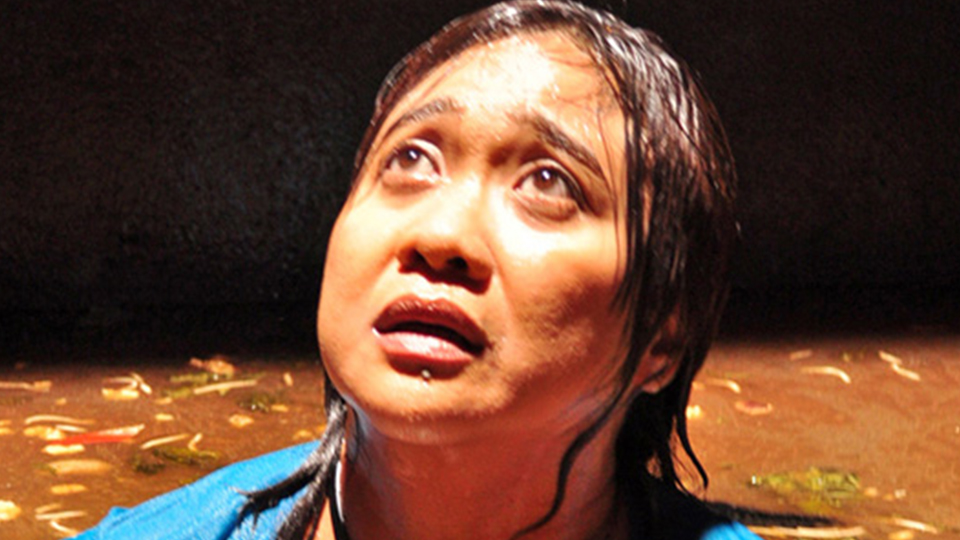 The Asia Pacific Screen Awards today announced that the winner of the annual APSA NETPAC Development Prize is Filipino filmmaker Marlon Rivera for his film Ang Babae sa Septic Tank (The Woman in the Septic Tank).
Designed to nurture outstanding talent in the region, a prize of US$5,000 is offered by APSA in collaboration with the Network for the Promotion of Asian Cinema (NETPAC). All films in competition for APSA are eligible.
Ang Babae sa Septic Tank chronicles a day in the life of three ambitious, passionate but misguided filmmakers who are dead set on making an Oscar-worthy film. They believe they have a winning script, the energy and the drive to make their dreams come true. Like most filmmakers they know, they have devised a screenplay that will show the real essence of Filipino culture: poverty. Ang Babae sa Septic Tank is a comedy about misguided ambitions, the art of making art and the romanticisation of poverty.
Ang Babae sa Septic Tank is nominated for Best Screenplay for Chris Martinez in the sixth Asia Pacific Screen Awards, to be announced at a ceremony tonight in Brisbane.
Marlon Rivera and Chris Martinez set up Martinez-Rivera Films to produce 100 for Cinemalaya. While Chris wrote and directed that film, Marlon was co-producer and creative consultant. Ang Babae sa Septic Tank is Marlon's feature directorial debut, while Chris wrote the screenplay. Rivera is also currently President and Chief Creative Officer of Publicis Manila.
The 2012 APSA NETPAC Jury comprised APSA Nominations Council NETPAC members Professor Hong-Joon Kim (Republic of Korea), Jocelyne Saab (Lebanon), and Maxine Williamson (Australia). The Jury chose Ang Babae sa Septic Tank for "the spirited parody of Philippine cinema and its image of itself as reflected in international film festivals. Cynical…perhaps, but spiritual and not self-pitying. A good example of what independent film can do with courage and a sense of humour."
Speaking from Manila, Marlon Rivera said "I would like to thank co-producer Joji Alonso, our lead actress Eugene Domingo, screenwriter Chris Martinez, the Asia Pacific Screen Awards and NETPAC."
This is the second film from the Philippines to be awarded the APSA NETPAC Prize. In 2011, the award went to Sheron R. Dayoc for Halaw (Ways of the Sea).
ABOUT THE ASIA PACIFIC SCREEN AWARDS
A total of 34 films from 18 countries and areas across Asia Pacific have been nominated in the 2012 Asia Pacific Screen Awards. The International Jury, headed by Australia's Jan Chapman, assembled in Brisbane, Australia in mid-November ahead of the APSA Ceremony on November 23.
The Asia Pacific Screen Awards is an international cultural initiative of the Queensland Government, Australia with the support of Events Queensland, endorsed by UNESCO and in collaboration with FIAPF-International Federation of Film Producers Associations, in alliance with the European Film Academy and AFI | AACTA.
View the full list of 2012 APSA Winners and Nominees here.
Images and press kits available to download from: www.image.net
Back to news