Wednesday, 11 November 2009
•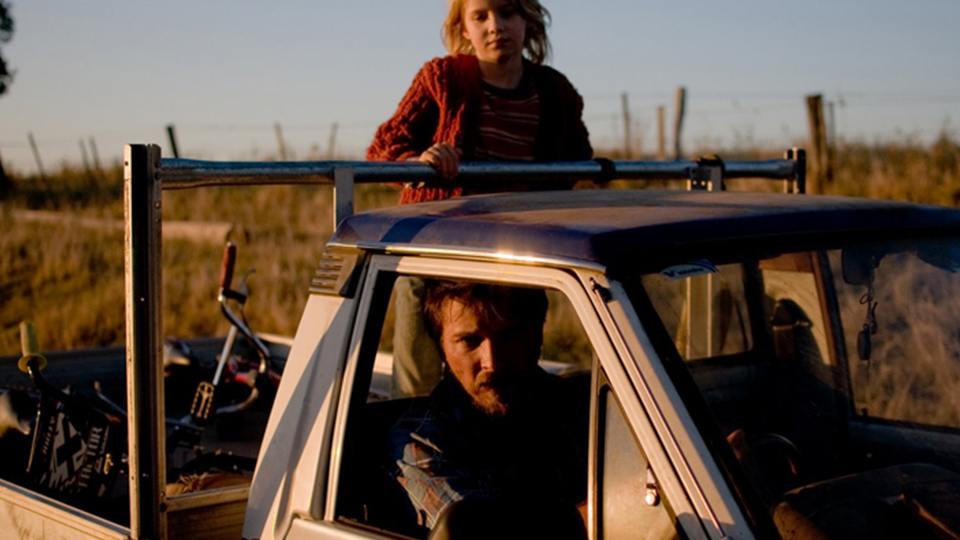 The Asia Pacific Screen Awards (APSA) today announced the final line-up for its 2009 International Jury with the appointment of two new members, Andrew Pike and Aden Young.
Andrew Pike, from Australia, is a film historian and documentary filmmaker, a producer, film distributor and exhibitor widely known for introducing Australian audiences to Asian cinema in the 1980s.
Aden Young is an accomplished actor, writer and director, seen most recently in the smash hit Mao's Last Dancer, directed by APSA's 2008 Jury President, Bruce Beresford. Aden recently finished shooting Julie Bertuccelli's The Tree, opposite Charlotte Gainsbourg.
They join Tahmineh Milâni (Islamic Republic of Iran), Feroz Abbas Khan (India), Gina Kim (Republic of Korea) and Jury President Huang Jianxin (People's Republic of China).
Australia's David Williamson regrettably stepped down from the 2009 Jury due to a scheduling conflict but he looks forward to participating in APSA in future years.
The Jury will meet on Australia's Gold Coast next week to commence deliberations and determine winners in the 2009 APSAs. Thirty-seven films from 16 countries and areas are vying for the region's highest accolade in film. Winners will be announced in a ceremony on the Gold Coast on November 26 attended by the nominees and more than 500 film industry luminaries.
An international cultural initiative of the Queensland Government, APSA is a unique collaboration between CNN International, UNESCO and FIAPF-International Federation of Film Producers Associations.
APSA Chairman Des Power said today: "I am pleased to welcome Andrew and Aden to our Jury for 2009 and look forward to welcoming this outstanding group of filmmakers to the Gold Coast next week to commence their deliberations. The 37 films in competition this year are a superb representation of the talent and creativity of our diverse region. I trust that the Jury's collective breadth of experience will assist them in the difficult task of choosing winners in the 2009 APSA's."
On accepting his jury appointment, Andrew Pike said: "This is a tremendous honour and I look forward to working with my fellow jury members and Jury President Huang Jianxin. I have fond memories of Huang Jianxin's visit to Australia in the 1980s when we released his first feature, a savage political satire called The Black Cannon Incident, a film that went on to be selected by the Hong Kong Film Awards as one of the 'Greatest 100 Films in the last 100 years'. He is a gifted filmmaker, especially of irreverent comedies, and is a distinguished figure in Asian cinema".
APSA honours the works of filmmakers across a region covering 70 countries, one third of the Earth and half the world's film output. Films are judged on cinematic excellence and the way in which they attest to their cultural origins.
Members of the Jury will participate in a panel discussion on Wednesday 25th November, hosted by CNN Anchor, Anna Coren and The Hollywood Reporter's Asia Editor, Patrick Frater. The session is open to APSA Nominees, invited guests and accredited media.
ABOUT THE JURY
HUANG JIANXIN (PEOPLE'S REPUBLIC OF CHINA)
Huang Jianxin is a graduate of the prestigious Beijing Film Academy and is part of the esteemed group of "Fifth Generation" filmmakers. He is the current Chairman of the Beijing Film Director's Association. His 1985 directorial debut, Black Cannon Incident was selected by the 2005 Hong Kong Film Awards as one of "The Greatest 100 Films in the last 100 years". Black Cannon Incident and Back to Back Face to Face were both included in Asia Week's Top 100 Chinese Films of the 20th Century list. In 2005, Gimme Kudos won the Jury Grand Prix and Best Screenplay prizes at the Shanghai International Film Festival. Huang Jianxin is the co-director of Jianguo Daye (Founding a Republic) which broke China's all-time box office record when it was released in September 2009. He is co-owner of Beijing based production company 'We Pictures' and his producer credits include the highly successful The Warlords, Kite Runner, The Mummy: Tomb of the Dragon Empire and he has served as a senior consultant on several international co-productions including Quentin Tarantino's Kill Bill. Huang Jianxin's prior experience as a juror includes China's 12th and 26th Golden Rooster Awards, 11th Fukuoka International Film Festival, 25th Cairo International Film Festival and he served as Jury President for the 11th Pyongyang International Film Festival.
ANDREW PIKE (AUSTRALIA)
Andrew Pike is a film historian and documentary filmmaker, a producer, film distributor and exhibitor. He has produced and directed several documentaries, and through his company, Ronin Films, has distributed many Asian and Australian films. During the 1980s he specialised in bringing renowned films from Japan and China to Australian audiences and implemented many innovative distribution and marketing activities for which he won the Australian Film Institute's Byron Kennedy Award in 1986. He has distributed major Australian films including Shine and Strictly Ballroom, the work of documentary directors such as Dennis O'Rourke and Bob Connolly, and the early work of feature film directors such as Jane Campion, Baz Luhrmann, Vincent Ward and Scott Hicks. He directed Angels of War, which won Best Documentary at the 1982 AFI Awards and Best Documentary at the 1982 Nyon Film Festival, Switzerland. He co-authored a seminal book, Australian Film 1900-1977 published by Oxford University Press. In 2007, he was awarded an Order of Australia Medal for his services to the film industry and the community, and an honorary doctorate from the University of Canberra. In 2003, he was appointed by the French government to the rank of Chevalier dans l'Ordre des Arts et Lettres for his promotion of French cinema in Australia. He is a board member of the National Film and Sound Archive of Australia.
ADEN YOUNG (AUSTRALIA)
Aden Young has acquired an impressive filmography since his debut in Bruce Beresford's Black Robe. His early credits include Broken Highway which screened in Official Competition at the 1994 Cannes Film Festival. His 1995 performance in Metal Skin earned him a Film Critics Circle Best Actor Award and an AFI Best Actor nomination, as did his performance the following year in River Street. Other notable performances include Cousin Bette, opposite Jessica Lange; Molokai with Kris Kristofferson, In The Shadows with Joley Richardson, Love And War with Brenda Fricker, Serenades, Cosi, Hotel De Love,Mark Lee's The Bet. In 2006 he toured the Sydney Theatre Company's acclaimed New York run of Hedda Gabler with Hugo Weaving and Cate Blanchett. In 2009 Aden returned to the screen with Kriv Stender's Lucky Country and Bruce Beresford's smash hit Mao's Last Dancer. In 2010 Aden will be seen in the Jeremy Sims WWI epic Beneath Hill 60 and Julie Bertuccelli's The Tree, opposite the recipient of the 2009 Cannes Film Festival best actress award, Charlotte Gainsbourg.
Behind the camera Aden has written and directed the award winning shorts, The Order and The Rose Of Ba Ziz and has collaborated with internationally renowned filmmaker Paul Cox, as editor of his most recent films, Salvation, Kaluapapa Heaven and Tajiri – Samurai In Space.
TAHMINEH MILÂNI (ISLAMIC REPUBLIC OF IRAN)
Internationally acclaimed Iranian writer, director and producer Tahmineh Milâni graduated in architecture but began her filmmaking as a script supervisor and assistant director, followed by writing a screenplay for Mohammad Reza Alami's Love and Death. Renowned for tackling controversial issues, many of Tahmineh's films explore gender politics and feature strong female protagonists. She wrote and directed her 1989 debut feature film Children of Divorce and went on to make The Legend of Sigh and What Else is New? Her works gained momentum in the 1990s, culminating in two films that address the universal issue of women's rights through a specific focus on women in Iran. With Two Women, she earned international acclaim and a reputation as a feminist activist. Her next film, Hidden Half, deals with more personal material from her own past as a left-wing college student. The Tehran Revolutionary Court took exception to her depiction of the events of 1979 in this film and charged her with supporting counter-revolutionaries. She was imprisoned for two weeks and subsequently released after mounting pressure from the international film community and public support from President Khatami. Her 2005 film Unwanted Woman was awarded the triple crown of Best Feature Film, Best Director and Best Screenplay in Taipei's 51st Asia-Pacific Film Festival. Tahmineh's 2008 film Superstar, a comedic melodrama about an arrogant actor, enjoyed significant box office success in Iran and was recently released throughout the US.
FEROZ ABBAS KHAN (INDIA)
Known for his ability to blend the Eastern tradition of story telling with Western sensibilities and modernity, Feroz Abbas Khan is a screenwriter and director at the forefront of Indian theatre today. His internationally acclaimed 2007 film, Gandhi My Father, produced by Anil Kapoor, received the Best Screenplay Award at the 2007 Asia Pacific Screen Awards and the 2008 National Film Awards in India. Feroz has directed some of India's finest acting talent, from both stage and cinema. His plays have been staged to international critical acclaim at the United Nations in New York, The Lincoln Centre, Universal Studios Amphitheatre in Los Angeles, London's Waterman's Arts Centre and the Durban Playhouse in South Africa. Feroz continues to travel with his productions throughout Europe, North America, the Middle East, South East Asia and South Africa. As the first Artistic Director of the prestigious Prithvi Theatre in Mumbai, Feroz, along with the late Jenniffer Kapoor spearheaded the International Prithvi Theatre Festival. His production of Peter Shaffer's epic play The Royal Hunt of The Sun and the recent contemporary Indian adaptation of Arthur Miller's classic Death of a Salesman are considered landmark events in Indian theatre and his theatre production of Mahatma vs Gandhi is widely renowned.
GINA KIM (REPUBLIC OF KOREA)
Born in 1973 in Seoul, Gina Kim graduated from the Seoul National University and then moved to the United States where she attended CalArts. In her early films, Kim studied the female identity and examined issues such as anorexia (Flying Appetite, 1998), the commercialisation of the female body (OK Man, This Is Your World, 1995), isolation (Dache-ro-wa-jineun a-chim – Morning Becomes Eclectic, 2001), and the mother-daughter relationship (Kim Gina eui bidio ilgi – Gina Kim's Video Diary, 2002). Kim Gina eui bidio ilgi (2002) and Gen jip ap (Invisibile Light, 2003) screened at festivals throughout the world, including Berlin, Locarno, Rotterdam, Turin and Vancouver. The highly acclaimed, Never Forever, produced by Lee Chang-dong and starring American actress Vera Farmiga, screened in competition at the Sundance Film Festival 2007 and was awarded the Special Jury Prize at the 2007 Deauville American Film Festival. Kim was nominated for Best New Director of 2008 in Korea's prestigious Daejong Film Festival Grand Bell Awards. Kim taught film production and film theory classes at Harvard University as a full-time lecturer for three years from 2004 to 2007. Kim's new documentary, Faces of Seoul recently had its world premiere at the 66th Venice Film Festival where she sat on the Orizzonti Jury. She is currently developing a new feature film in English, produced by Martin Scorsese.
Back to news