The Asia Pacific Screen Awards Announce 12th International Nominations Council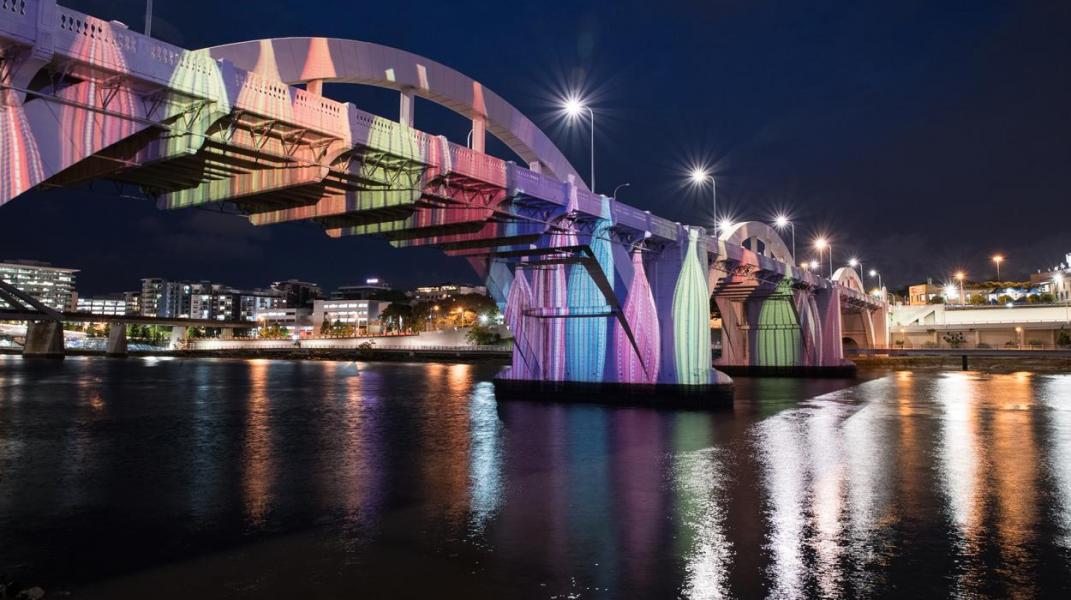 We are thrilled to reveal our esteemed International Nominations Council. The council is chaired by long-time member Hong-Joon Kim (Republic of Korea) who will sit alongside Tusi Tamasese (New Zealand/Samoa), Sherwood Hu (People's Republic of China), Bina Paul (India), Anne Démy-Geroe (Australia), Gulnara Abikeyeva (Kazakhstan) and Delphine Garde-Mroueh (France).
The APSA International Nominations Council will meet in Brisbane in September to determine the nominees for Best Feature Film, Achievement in Directing, Achievement in Cinematography, Best Screenplay and Best Performance by an Actress and Actor. They will also determine the nominees in the prestigious Cultural Diversity Award under the patronage of UNESCO. Nominees will compete at the 12th Asia Pacific Screen Awards on 29 November in Brisbane, Australia.
Hong-Joon Kim (Republic of Korea)
Hong-Joon Kim was Festival Director of the Puchon International Fantastic Film Festival and Commissioner of the Korean Film Council from 2000-2005. He is the Artistic Director of the Chungmuro International Musical Film Festival. His published books include I, a Filmmaker: Kim Hong-Joon's Film Notes and Two or Three Things You Want to Know About Movies. Hong-Joon Kim is an award-winning director, and screenwriter of films including Jungle Story and La Vie En Rose. He hosted and co-wrote the television series Korean Classical Cinema Special.
Tusi Tamasese (New Zealand/Samoa)
Tusi Tamasese spent 18 years in his native Samoa, before moving to New Zealand. After shooting 2009 short film Va Tapuia in Samoa, he directed his debut feature The Orator (O Le Tulafale), which was made entirely in the Samoan language. This tale of an outsider in conflict with his community scored multiple honours at the 2011 Venice Film Festival and was nominated for Best Actor at APSA. Tamasese followed it with New Zealand-set father and daughter drama One Thousand Ropes; which premiered at the 2017 Berlin Film Festival.
Sherwood Hu (People's Republic of China)
Born and raised in Shanghai, Sherwood Hu is an acclaimed theatre director and filmmaker. He created the stage production The Legend of Prince Lanling, which he later adapted into his first feature film, Warrior Lanling (1995). His second feature, Lani Loa, The Passage (1998) was presented by Francis Ford Coppola. He completed his "Warrior Trilogy" last year, including Lord of Shanghai, Prince of the Himalayas and Warrior Lanling. Sherwood is a professor and the founder and First Dean of Film and Television School at Shanghai Theater Academy. He has received numerous international awards both in film and theater.
Bina Paul (India)
Bina Paul started her career as editor for the ground breaking Malayalam feature film Amma Ariyan. She has worked in more than 50 films and won National Film Awards for Best Editing twice for Mitr My Friend and Unni. Bina was involved in the creation of the International Film Festival of Kerala, and has served as Artistic Director for over 20 years. She has sat on many international film juries, including Berlin, Locarno and Durban.
Anne Démy-Geroe (Australia)
Dr Anne Démy-Geroe teaches Asian Pacific cinema at Griffith Film School and holds a PhD on Iranian cinema from the University of Queensland. She is Vice President of the Network for the Promotion of Asian Cinema (NETPAC) and a Director of the Asia Pacific Screen Lab. She was the inaugural director of the Brisbane International Film Festival and Iranian Film Festival Australia and currently sits on the Panel of Advisors for the Asia Peace Film Festival in Pakistan. This year she chalked up her 18th year at the Fajr Film Festival in Tehran, three times as a jury member.
Gulnara Abikeyeva (Kazakhstan)
Dr. Gulnara Abikeyeva is an award-winning Kazakh author, film critic and film researcher. Currently a professor of film history and theory at KazGASA University in Almaty, Gulnara was formerly the artistic director of the Eurasia International Film Festival. She was a Fulbright scholar at Bowdoin College, lectured at Pittsburgh University and has presented at Harvard and Yale. She has launched three film magazines, authored ten books about cinema and has been a jury member at several international film festivals.
Delphine Garde-Mroueh (France)
Delphine Garde-Mroueh has had more than 12 years in the film, art and cultural industries in the United Arab Emirates. For ten years she was the Head of Programme Administration & Film Services for the Dubai International Film Festival, and programmed the highly-regarded Arabian Nights section. Her aim is to connect audiences to Arab and world cinema, champion emerging and acclaimed filmmakers and promote Arab film and talent on the international stage.
Back to news