5.30pm The red carpet is getting started and the guests are arriving. Our nominees begin to hit the red carpet around 6pm and we can't wait to see what they're wearing. We're hoping for traditional dress, gowns and tuxedos!
5.45pm We certainly got gowns.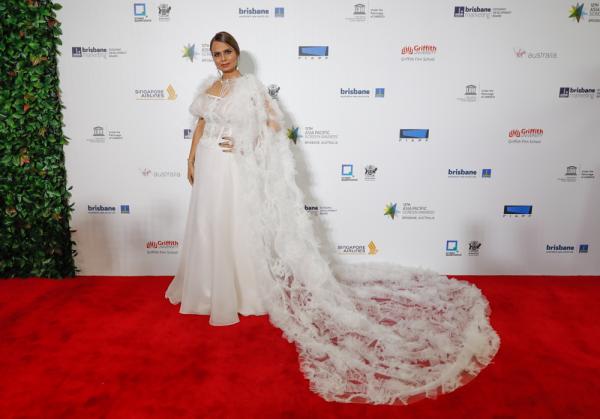 6.30pm Only one hour to go until the Ceremony begins. We will be keeping you posted with our winners throughout the night and offering you photos and videos of the ceremony so make sure you keep up with us on here as well as on Twitter @ apscreenawards.
7.00pm Our hosts are here and have hit the red carpet. And as you can see, they're looking fabulous. We took a sneaky shot to tide you over until our official galleries get up.
7.28pm We're about to start here at the Brisbane Convention & Exhibition Centre… We're excited to find out this year's APSA winners!
7.34pm The 12th Asia Pacific Screen Awards begins with an incredible Welcome to Country performance by the Nunukul Yuggera Dancers. This fames troupe have performed for kings and queens and brought their traditional opening blessing to the APSA ceremony for the third year in a row.
7.39pm APSA is excited to have internationally acclaimed New Zealand actor – and an APSA winner, too! – Cliff Curtis as our host this evening alongside Sofie Formica, hosting once more for the third time. Cliff was most recently seen in the United States/Republic of China co-production of The Meg and will feature in the next four Avatar movies for superstar director James Cameron. He was first nominated for an APSA in 2010 for producing Best Children's Feature Film nominee Boy directed by Taika Waititi, and then won four years later won Best Performance by an Actor for The Dark Horse.
7.41pm Chairman of APSA and its Academy, Michael Hawkins, takes to the stage to talk about the community of Asia Pacific. Tonight is a night "for the filmmakers whose works have captivated and excited us, moved us and invited us to experience their worlds." Everybody here tonight is here to celebrate these filmmakers whose films have brought us all closer together as a region.
7:40pm Lord Mayor of Brisbane, the Right Honourable Graham Quirk is up now recognising the role Brisbane, Australia's New World City, plays in bringing this extraordinary and unique event to the world. 46 films from 22 Asia Pacific countries is always an impressive statistic, but even more so when spoken to the world.
7.48pm This year's International Jury members are taking to the stage. Read more about them here.
7.50pm Jack Thompson AM PhD is on stage delivering one of the stand-out moments of the night as he introduces all of this year's nominees and Jurors into the APSA Academy and welcomes all of this year's nominees to the stage to stand together. It's a moment that really shows how impressive this initiative is. "Film is my life which is why I'm here and why I'm proud to be the president of this academy".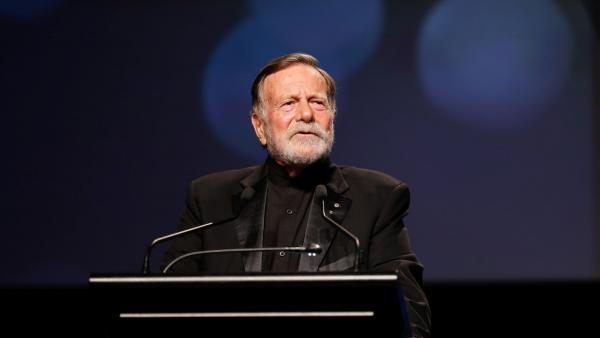 8.00pm We are taking a short break while our guests enjoy their entrees and will be back with the first award of the night – the Young Cinema Award!
8.30pm APSA returns with a special performance by Taikoz and Cliff's "cuz" Horomona Horo.
8.38pm The winner of the Young Cinema Award presented by NETPAC (Network for the Promotion of Asia Pacific Cinema) and Griffith Film School (GFS) is Yeo Siew Hua for A Land Imagined (Singapore, France, Netherlands). Yeo won this award after becoming the first Singaporean filmmaker to take out the top prize at a major international festival (Locarno's Golden Leopard).
A Land Imagined was a part of the Asia Pacific Screen Lab, and is the first such participant of that year-long mentoring program to reach completion and to have screened on the world stage. He gives a great speech signifying the importance of the Screen Lab and his mentors including Peggy Chiao. Yeo's film is also nominated tonight for Achievement in Cinematography. Watch here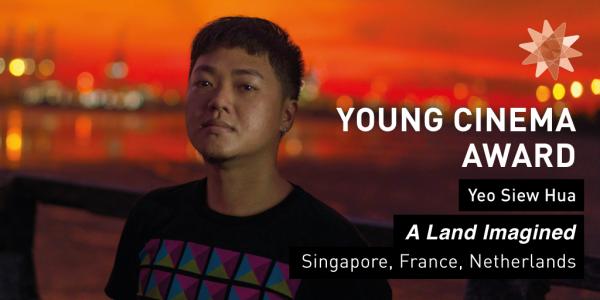 8.44pm The APSA for Best Animated Feature Film has been awarded to Rezo (Znaesh' mama, gde ya byl). The APSA is awarded to director Leo Gabriadze and producer Timur Bekmambetov. Rezo is an animated documentary about Gabriaze's father, Rezo Gabriadze, who also wrote and hand-painted the animation. Fusing a story of post-WWII life with surreal imagery, Rezo's is a story of the preservation of his unique and innocent sensitivity and his ability to find beauty within madness. Rezo is producer Timur Bekmambetov's second nomination as a producer for Best Animated Feature Film following The Snow Queen 2: The Snow King (2015). He is also the director and/or producer of many large-scale Russian and Hollywood films including Night Watch, Searching, and Wanted with Angelina Jolie. Watch here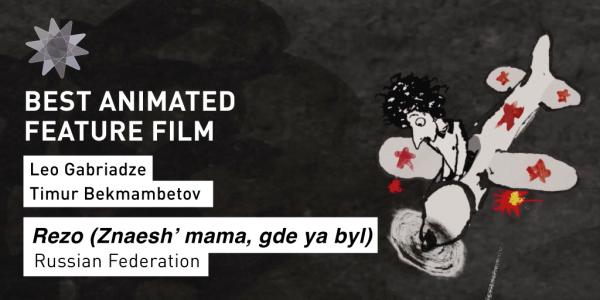 8.50pm The APSA for Best Youth Feature Film is The Pigeon (Güvercin) from Turkey. Directed by Banu Savıcı and produced by Savıcı and Mesut Ulutaş, The Pigeon is the story of social outcast Yusuf whose sole connection to his late father are the pigeons he tends to on the rooftop of his apartment in the slums of Adama. The last time a Turkish film took out this award was 2014's Sivas. Watch here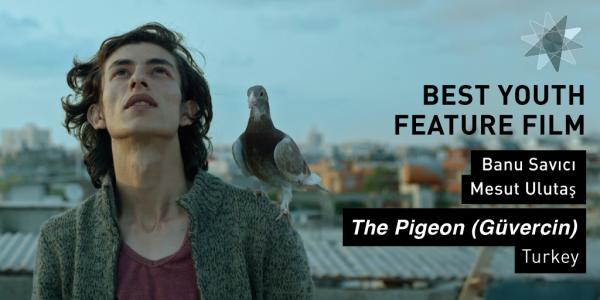 8.55pm Duel vessels tonight vessels for Best Documentary Feature Film go to the Australian film Gurrumul. Directed by Paul Damien Williams and produced by Shannon Swan, this much-loved documentary charts the life of blind musician, the late Dr G Yunupingu as he finds international success while retaining his cultural heritage. Released in Australian cinemas earlier in 2018, Gurrumul became one of the highest-grossing documentaries of all time. Watch here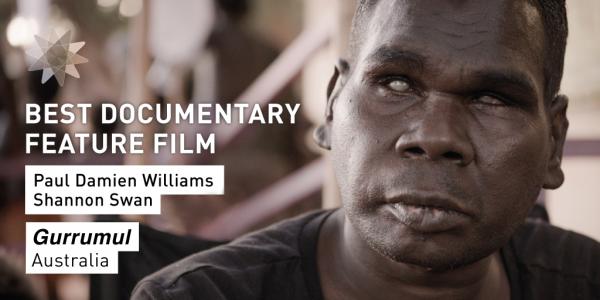 8.58pm APSA is happy to announce the creation of a new film fund to sit alongside our other development initiatives. APSA and the Sun Yat-Sen Cultural Foundation today launched a new script development fund, the APSA Academy Sun Yat-Sen Bo Ai Film Fund. Exclusive to APSA Academy members, the fund supports a film project which demonstrates cinematic excellence and aligns with the Foundations Ideals: the embodiment of the 'Bai Ai' (Universal compassion) spirit, promotion of tolerance, inspiring positive change and fostering the human spirit.
The inaugural recipient is Fares Fayyad of Syria with his project The Cave. Fayyad won the APSA for Best Documentary Feature Film in 2017 for Last Men in Aleppo and was later nominated for an Academy Award® for that same movie about the White Helmets of Syria's civil war. He will receive AU$20,000.
9.05pm It has been an incredible year for films that received grants through the long-running MPA APSA Academy Film Fund initiative. Now in its ninth year, 2018 saw the successful completion and release of films including Burning, The Wild Pear Tree, Ayka, The River, Memories of My Body and Bomb, A Love Story. Presented by Charles Rivkin, Mike Ellis and MPA APSA Academy Film Fund panellist Kiki Fung, this year's recipients are:
Ifa Isfansyah of Indonesia for Yuni
Olga Khlasheva of Kazakhstan for Hell is Empty and All the Devils Are Here
Mai Meksawan and Uruphong Rakasad of Thailand for Worship
Semih Kaplanoglu of Turkey for Asli
We congratulate them all and look forward to seeing their projects come to life.
9.10 The inaugural APSA for Best Original Score has been awarded to Mary Magdalene and its composers Hildur Guðnadóttir, Jóhann Jóhannsson. Presented by APSA Music in Film International Jury member and groundbreaking Music Director Sneha Khanwalkar, this award was judged alongside Jury Chair Ryuichi Sakamoto and Australian composer Nigel Westlake. Two-time Oscar nominee Johannson sadly passed away earlier in 2018 and Mary Magdalane was one of his final scores. Watch here
9.16pm The annual FIAPF Award is awarded to trailblazing Indian actress and director Nandita Das. She has acted in more than 40 feature films in ten different languages. Her works as a filmmaker have seen inspired and audacious stories meet with worldwide acknowledgement and success. They have influenced the Indian film industry and enriched international audiences' understanding of Indian culture. Read more about our FIAPF recipient here.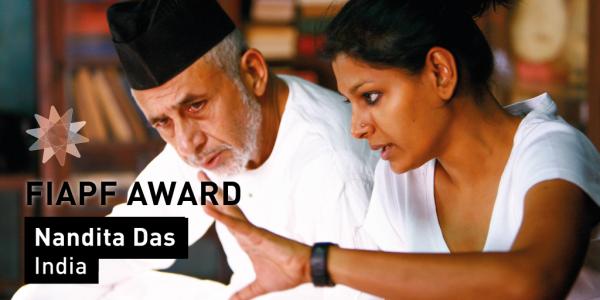 As she concludes her speech, she notes that "I usually keep my awards in the cupboard, but this one will stay out for sure." Watch here
9.23pm It is time for our guests to enjoy dinner and we will return for more awards afterwards.
9.54pm And we're back after another brilliant musical performance with the presentation for Best Performance by an Actress to Zhao Tao for Ash is Purest White. She played a mobster's girlfriend who is tested across three time periods. The APSA was accepted by the film's producer Shozo Ichiyama who has produced many of Zhao's collaborations with director Jia Zhang-ke including Platform, Still Life, A Touch of Sin and Mountains May Depart.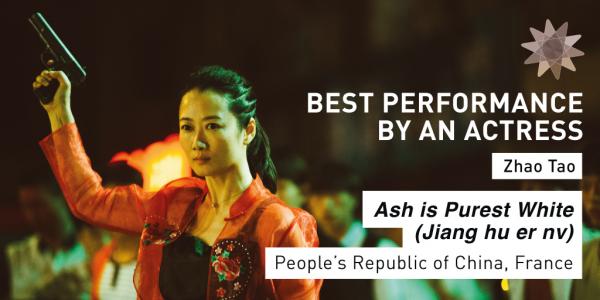 Zhao is the third woman from People's Republic of China to win this award following Lu Zhong in 2014 for Red Amnesia and Zhang Ziyi for The Grandmaster in 2013. In a speech recorded especially for tonight's event, Zhao said that "I was lucky to become an actress, and have the opportunity to play different roles of ordinary Chinese women on screen, to express their difficulties and emotions in a country of radical changes, to share their love and hope. Thank you for your acknowledgment of my performance.  Thank you for your attention to those ordinary women. Love conquers all." Watch here
10.02pm After two years in a row of Indian actors winning the Best Performance by an Actor APSA, the great country of India has done it again with Nawazuddin Sidiqqui for Manto. His win follows Manoj Bajpayee and Rajkumar Rao over the last two years concluding the hat-trick. There is no better person to present the award than Jack Thompson AM PhD, returning to the stage. The award is accepted by Manto director Nandita Das. Watch here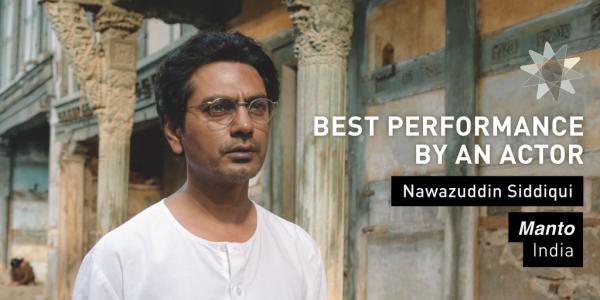 10.08pm The APSA for Best Screenplay goes to Sameh Zoabi and Dan Kleinman for Israeli-Palestine satire Tel Aviv on Fire. The two men accepted the award together via video from New York. Kleinman is an industry veteran, while Zoabi has connections to APSA already having written The Idol, a previous APSA winner for the Cultural Diversity Award under the patronage of UNESCO. Watch here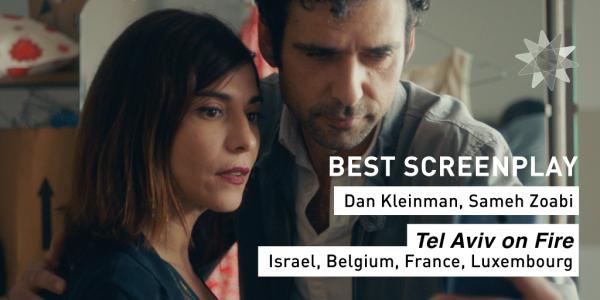 10.15pm Japanese cinematographer Hideho Urata accepts the APSA vessel for Achievement in Cinematography for his work in fusing Singapore's neon underground and shadowy developments in a thrilling style similar to those of classic film-noir in the on A Land Imagined. This is the second award tonight for this Singapore production following director Yeo Siew Hua's win of the Young Cinema Award at the start of the ceremony. Urata accepts the award on stage with his blue suit matching the purple vessel he receives. Watch here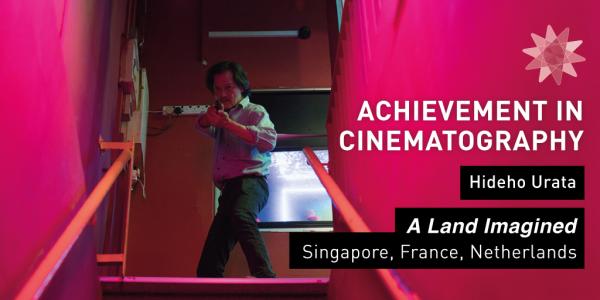 10.19pm Lebanon's most prominent filmmaker, Nadine Labaki, has won the APSA for Achievement in Directing. Labaki's first film was Caramel (2007) for which she was nominated for two APSAs including among its female cast as well as Achievement in Directing. The film is Lebanon's official submission to the Academy Awards' foreign language film category and has been winning acclaim and plaudits all over the world since its world premiere on the Coisette at the Cannes Film Festival. Unfortunately, this means Labaki is unable to attend as she is in the United States, but she sent a video calling it an "amazing honour" and recalls the "great memories" she has from her visit to Brisbane with Caramel. Watch here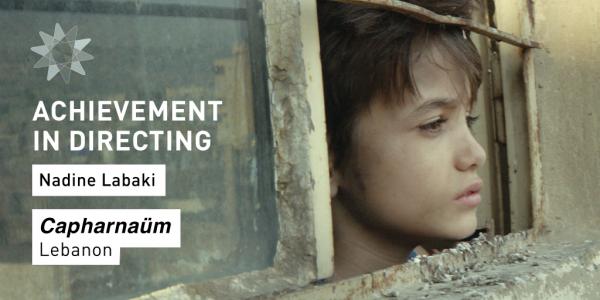 10.23pm The APSA International Jury has also decided to award a Special Mention to Ivan Ayr for Soni. He gives a passionate speech thanking the female police women who opened their lives to him and allowed him to tell their stories.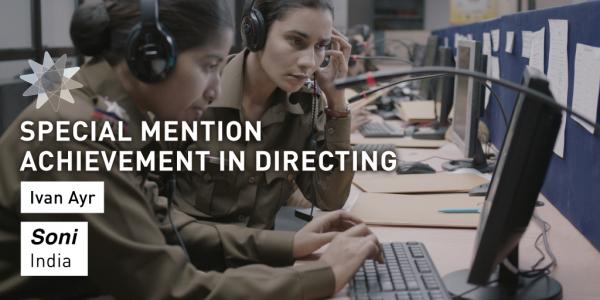 10.27pm The Cultural Diversity Award under the Patronage of UNESCO winner Memories of My Body gets a rousing speech from actor Muhammad Khan who is clearly overcome with emotion as he accepts the award. The film will screen at the UNESCO Headquarters in Paris this coming December where director Garin Nugroho will be officially presented with his vessel. The film, an exploration of gender and sexuality in Central Java, Indonesia, was a recipient of the MPA APSA Academy Film Fund in 2013. Watch here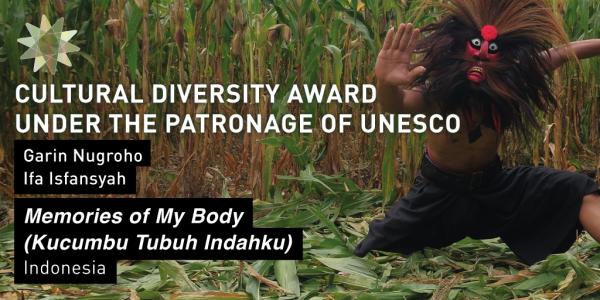 10.35pm And the prestigious Jury Grand Prize has been awarded to Burning's Lee Chang-dong and Lee Joon-dong. Between them, they have now won an incredible seven APSAs. The award is accepted by nominated writer Oh Jung-mi. Based on a short story by Haruki Murakami, this psychological drama features Korean-American star Steven Yeun as a Gatsby-esque stranger who peculiar hobby inspires a mystery. Watch here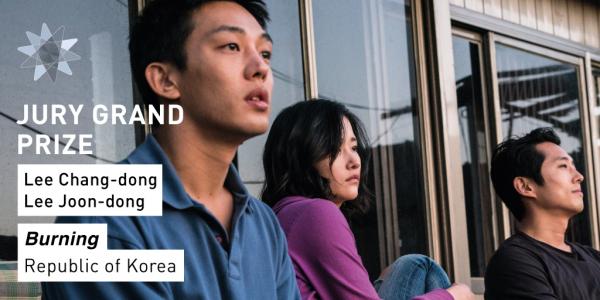 10.43pm And now it is time for the final award of the night. Best Feature Film goes to Kore-eda Hirokazu's Shoplifters! Congratulations to Kore-eda on winning his first APSA from eight nominations, and congratulations to the other nominated producers including Taguhci Hijiri who accepted the award on stage. The film's award success began by winning the prestigious Palme d'or at the Cannes Film Festival back in May and continues here tonight. Watch here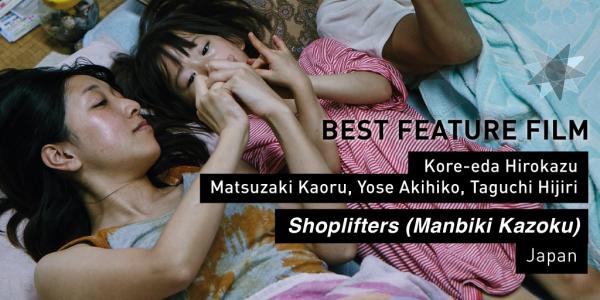 Thank you for joining us here tonight. Only 357 days until the next APSA ceremony to be held on Thursday 21 November, once again in the New World City of Brisbane, Australia.
Back to news