Monday, 20 October 2014
•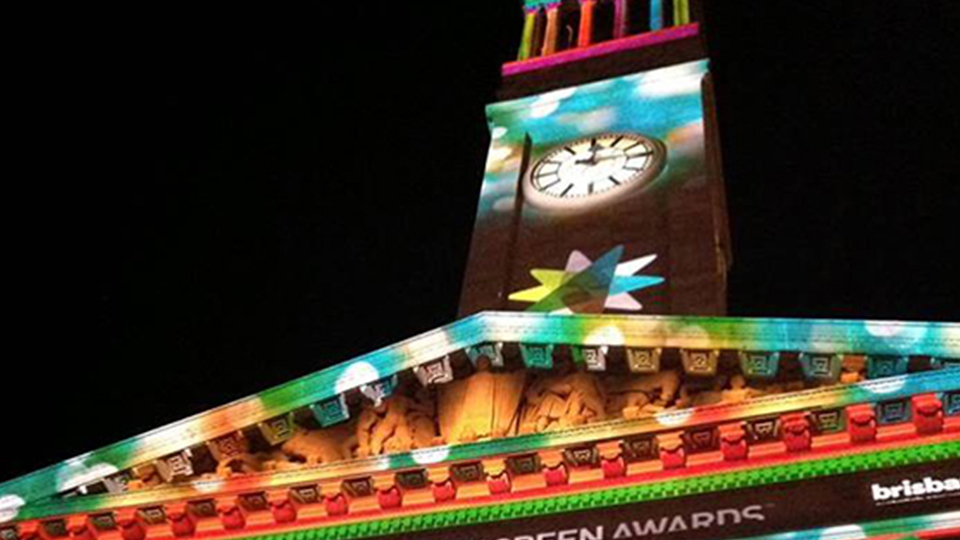 "Nominees will be revealed on 28 October with the winners then announced at the glittering APSA ceremony on 11 December at Brisbane's City Hall," Lord Mayor Graham Quirk said today.
"Highlights of this year's contenders include Rolf de Heer for Charlie's Country, which stars the acclaimed actor David Gulpilil who won Best Actor in the Un Certain Regard section of the Cannes Film Festival this year for his role.
"We also see two nations make their debut in APSA competition in 2014 with the first-ever feature films from their countries, Brunei Darussalam's Yasmine and Timor-Leste's A Guerra Da Beatriz (Beatriz's War).
"The APSA competition includes the work of first-time feature directors alongside established masters and auteurs, films which have smashed box office records or won national awards in their domestic markets, and films which are already major festival award winners."
Cr Quirk said 20 of the films in competition would represent their countries in the Best Foreign Language category of the 87th Academy Awards.
"The APSA competition once again reflects the excellence in cinema produced in this region," he said.
"The 2014 line-up features the highest number of documentaries and youth feature films APSA has ever had in competition – two categories which have a particularly strong and vital voice in telling the stories of this region."
Asia Pacific Screen Awards Chairman Michael Hawkins also welcomed the APSA International Nominations Council to Brisbane this week.
"It is with deep gratitude for the hard work ahead that I welcome the eminent Professor Hong-Joon Kim, now in his eighth year as Chair of the International Nominations Council, to Brisbane," Mr Hawkins said.
"We are honoured to have Professor Kim here once again to steer the nominations council in determining the APSA nominees. Knowing the strength of films in competition this year, I wish them well."
The International Nominations Council will determine the nominees in the six feature film award categories of Best Feature Film, Achievement in Directing, Best Screenplay, Achievement in Cinematography, Best Performance by an Actress and Best Performance by an Actor.
The members of the 2014 International Nominations Council are:
Professor Hong-Joon Kim (Republic of Korea), Chairman of the International Nominations Council;
Anne Demy-Geroe (Australia), Co-Director of the Iranian Film Festival in Australia and current NETPAC board member and teacher of Asia Pacific cinema at Griffith Film School;
Meenakshi Shedde (India), independent film curator, film festival consultant, critic, director and journalist;
Mohammad Atebbai (Islamic Republic of Iran), a film producer, director, author, journalist, European Documentary Network and NETPAC representative, and Managing Director of Iranian Independents;
Philip Cheah (Singapore), film critic and editor of BigO, Vice-President of NETPAC and program consultant for the Jogja-NETPAC Asian Film Festival, South-east Asian Film Festival, Shanghai International Film Festival and the Asia Pacific Films website;
Wang Qun (People's Republic of China), Researcher, China Film Art Research Centre, China Film Archive. Member of the China Film Association and the Council of Beijing Film Association; and
Maxine Williamson (Australia), Film Director, APSA and the Brisbane Asia Pacific Film Festival.
Winners in the feature film categories will be determined by the 2014 APSA International Jury, headed by esteemed Iranian filmmaker Asghar Farhadi, which can, at its discretion, present a further prize: the Jury Grand Prize, for which nominated feature films are eligible.
Documentary Feature Film, Animated Feature Film and Youth Feature Film category winners will be chosen by the Youth Animation Documentary Jury.
Two additional major awards for outstanding achievement will be presented at the ceremony – the UNESCO Award for outstanding contribution to the promotion and preservation of cultural diversity through film, and the FIAPF Award for Outstanding Achievement in Film.
Asia Pacific Screen Awards, proudly presented by Treasury Casino and Hotel, is an international cultural program driven by Brisbane City Council through Brisbane Marketing, endorsed by UNESCO and FIAPF-International Federation of Film Producers Association.
For more information, visit asiapacificscreenacademy.com.
Back to news