Friday, 18 November 2011
•
More than 70 filmmakers from 25 countries have submitted entries to the 2011 MPA APSA Academy Film Fund and the new APSA Children's Film Fund.
The two funds, available exclusively to members of the Asia Pacific Screen Academy, offer script development grants to stimulate the development of feature film projects originated by APSA Academy members and their colleagues across Asia Pacific.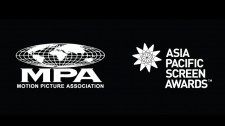 The MPA APSA Academy Film Fund, wholly funded by the Motion Picture Association, each year grants four successful projects with US$25,000. Projects are assessed by a panel of three experts using the same criteria that apply to films in the APSA competition – films that reflect their cultural origins, demonstrate cinematic excellence and are deemed Asia Pacific in origin.
The three panel members for 2011 are Australian/Chinese filmmaker Tony Ayres, Australian producer, film historian and distributor Andrew Pike and Chinese scriptwriter and director Xue Xiaolu.
This is the second year of the MPA APSA Academy Film Fund. Of the four projects to receive grants in 2010, Asghar Farhadi's A Separation has already achieved significant worldwide success.  It premiered at the Berlin International Film Festival earlier this year where it won the Golden Bear for Best Film as well as the Silver Bears for Best Actress and Actor. It went on to win the Sydney Film Festival's Sydney Film Prize in Australia and other major awards around the world.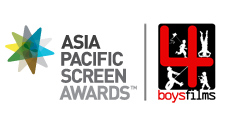 At the Cannes International Film Festival this year APSA announced a second major funding initiative for its Academy members – a partnership with Manila based 4 Boys Films to create the APSA Children's Film Fund.  Two AUD$20,000 grants will be given for script development at creative inception to support new children's feature  films that carry positive, life affirming messages specifically for and about children of Asia Pacific.
In 2011, the inaugural grant recipients will be determined by three panellists – China-based French producer and APSA 2011 Best Children's Feature Film nominee for 11 Flowers, Isabelle Glachant, APSA Nominations Council founding member and co-Director of the Iranian Film Festival Australia Anne Démy-Geroe and New Zealand director of the critically acclaimed Strength of Water, Armagan Ballantyne.
Recipients of the MPA APSA Academy Film Fund and the APSA Children's Film Fund will be announced at the Asia Pacific Screen Awards ceremony to be held on the Gold Coast, Queensland, Australia, on November 24.
The APSA Academy includes almost 500 of Asia Pacific's most influential filmmakers. All Winners, Nominees, Jury and Nominations Council members are inducted into the Academy.  Since its formation in 2008, the APSA Academy has become a vital industry network. Co-production opportunities are fostered.  Ideas and development opportunities are shared.
Back to news