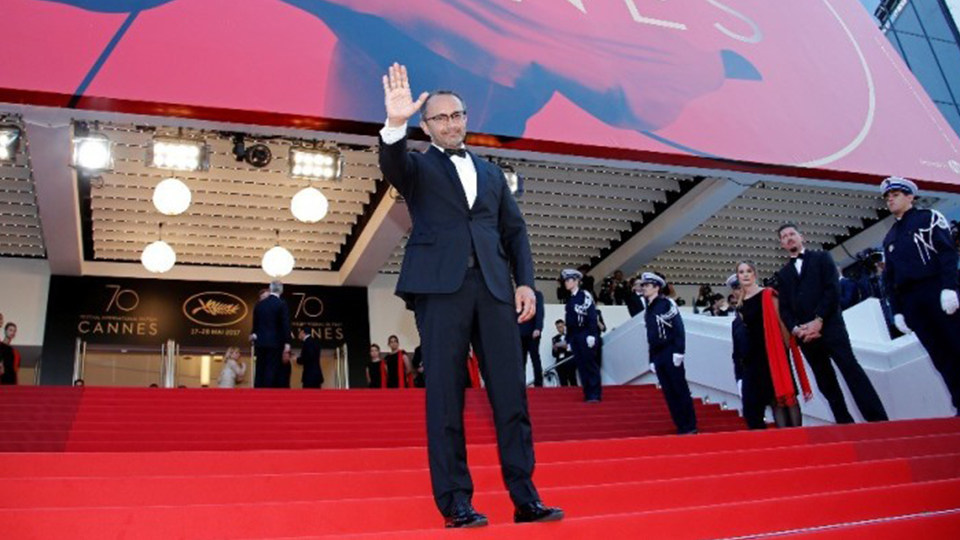 The 70th Cannes Film Festival has wrapped up! APSA congratulates all the winners and participants, especially Asia Pacific winners, some of which are our Academy members.
The jury prize in the main competition went to Loveless, revered Russian director and Academy member Andrey Zvyagintsev's follow-up to his APSA Best Film winner Leviathan.
Chinese director Qiu Yang (who studied filmmaking in Australia and is a member of the Australian Directors Guild) picked up The Short Film Palme D'or with A Gentle Night, following his previous Cannes-competing Under the Sun.
The prize of Un Certain Regard was awarded to Iranian auteur and Academy member Mohammad Rasoulof's A Man of Integrity.
In the Director's Fortnight section, The Art Cinema Award for a feature film went to Chinese-American filmmaker Chloé Zhao's The Rider.
We are delighted to see that all Asia Pacific directors competing at this year's Cannes are APSA Academy members: Bong Joon-ho's buzzing Okja, Hong Sang-soo's new installment of relationships and affairs The Day After, Andrey Zvyagintsev's layered social-realist drama centering on a couple's divorce Loveless, and Naomi Kawase's gentle as ever Radiance.
The short film competition featured works from Academy member Mahdi Fleifel (United Arab Emirates) and Iranian filmmaker Alireza Ghasemi.
It is hard to overlook the presence of Korean films in this year's line-up. In addition to the two entries in official competition, Hong Sang-soo presented another (his third in 2017) as a special screening. The film, titled Claire's Camera, also stars the muse in his recent films, Berlinale Best Actress winner Kim min-hee – this time teaming up with French acting legend Isabelle Huppert (receiving the "Women in Motion Award" this year), who returned to collaborate with Hong for the second time. Two genre offerings respectively from Byun Sung-hyun (The Merciless) and Jung Byung-gil (The Villainess) took up spots at the Midnight line-up.
For the rest of the program, Academy members Kiyoshi Kurosawa's (Japan) Before We Vanish and Mohammad Rasoulof's (Islamic Republic of Iran) A Man of Integrity screened in the Un Certain Regard section, which also included two other works from our region: Kantemir Balagov's Closeness (Russian Federation) and Li Ruijun's Walking Past the Future (People's Republic of China). Japanese cult figure Takashi Miike's 100th film, Blade of the Immortal, screened out of competition.
As a special event, the premiere of New Zealand Palme d'or winner Jane Campion's second installment to her Top of the Lake TV series, "China Girl", was embraced by critics and regarded by some as one of the highlights of the festival.
Not to be overlooked are Indonesian filmmaker Mouly Surya's third feature Marlina the Murderer in Four Acts and veteran Israeli director Amos Gitai's West of the Jordan River in the Director's Fortnight section.
Critics Week saw two debut features from the region; they are Atsuko Hirayanagi's Oh Lucy! (Japan) and the much anticipated animation Tehran Taboo, exploring the dark sides of the city, from Iran-born, Germany-based Ali Soozandeh.
Sri Lankan activist Jude Ratnam's feature debut, a Tamil-language documentary Demons in Paradise and Iran-born, US-based director Anahita Ghazvinizadeh's They screened as special screenings.
Announcements
During Cannes' Film Market, several prominent APSA Academy members' projects were launched. We are thrilled to learn that Turkish master Nuri Bilge Ceylan's The Wild Pear Tree, also an APSA MPA Academy Film Fund winner, is now in post-production and will be ready for Cannes 2018, with pre-sales taking place now. Another master and APSA regular, Asghar Farhadi's upcoming untitled Spanish production is about to start shooting with stars Penelope Cruz, Javier Bardem and Ricardo Darin. Following the much adored Wadjda, Haifaa Al-Mansour, Saudi Arabian's first female filmmaker, is set to shoot her second feature The Perfect Candidate in her home country.
Shortly ahead of Cannes it was also announced that celebrated Japanese auteur Koreeda Hirokazu's upcoming film is due to open in Japan in September this year. Titled The Third Murder, the film touches on themes of crime and guilt Koreeda seems to be exploring new directions!.
We look forward to the opportunity to watch these films!
On a sad note, KIM Ji-seok, Deputy Director and the Executive Programmer of Busan International Film Festival passed away at Cannes from a heart attack. Kim was instrumental in setting up the Busan International Film Festival along with APSA Patron, BIFF Founder and Chairman Kim Dong-ho, and was a significant figure championing Asia Pacific cinema, having nurtured and supported numerous voices. We are deeply saddened for our industry's great loss, may his spirit continue to inspire and encourage film lovers and practitioners of all kinds.
Back to news