Friday, 12 October 2012
•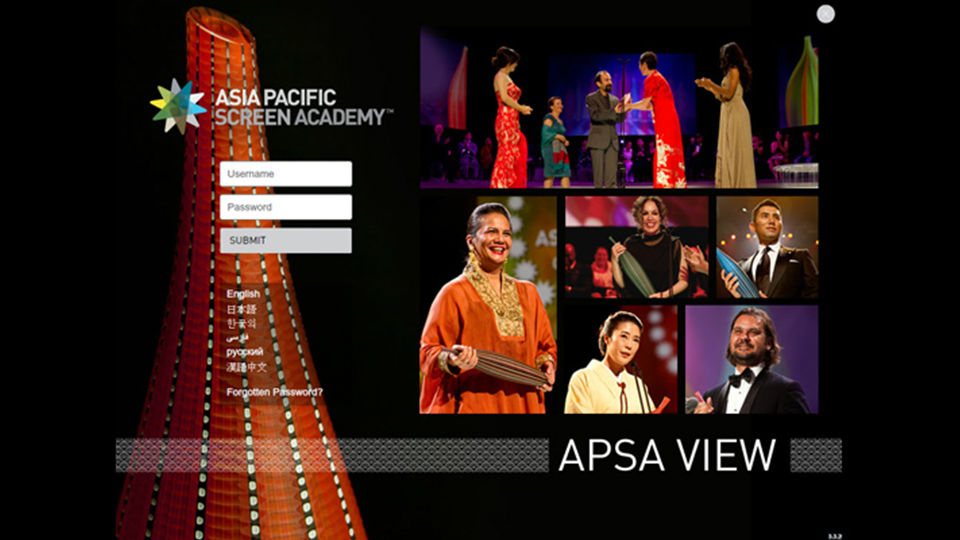 Voting opens today, October 11 to all APSA Academy members to determine the winners for:
Best Children's Feature Film
Best Animated Feature Film
Best Documentary Feature Film
Five nominated films will compete in each category. All other categories will be determined by the 2012 APSA International Jury.
For a full list of 2012 APSA nominees, please click here.
APSA View
Viewing and voting is easy and user-friendly using APSA View, a specially developed online digital distribution software exclusive to Academy members. Members who are interested in voting should contact Film Department Manager Lung Ong at [email protected]
Previous Voters
The Nominees voting round which closed on October 1 was a tremendous success and allowed many members who are significant practitioners in their field, to nominate the best among their peers and watch some of the best films Asia Pacific has to offer.
Academy members who voted in the nominees' selection round can revote by simply logging back into APSA View using their usernames and passwords. Members can also choose a new voting category by emailing their preference to [email protected]
Winners Announcement
Academy voting closes on Monday November 12 and results will be collated to determine the winner for the three Academy voting categories. The winners will be announced at the Sixth annual Asia Pacific Screen Awards ceremony in Brisbane, Queensland, Australia on Friday November 23, 2012.
Key Dates
October 11 – Academy voting opens (Winners selection)
November 12 – Academy voting closes
November 23 Sixth annual Asia Pacific Screen Awards, Brisbane, Australia – Winners and APSA Film Fund recipients announced
Back to news