Monday, 24 September 2012
•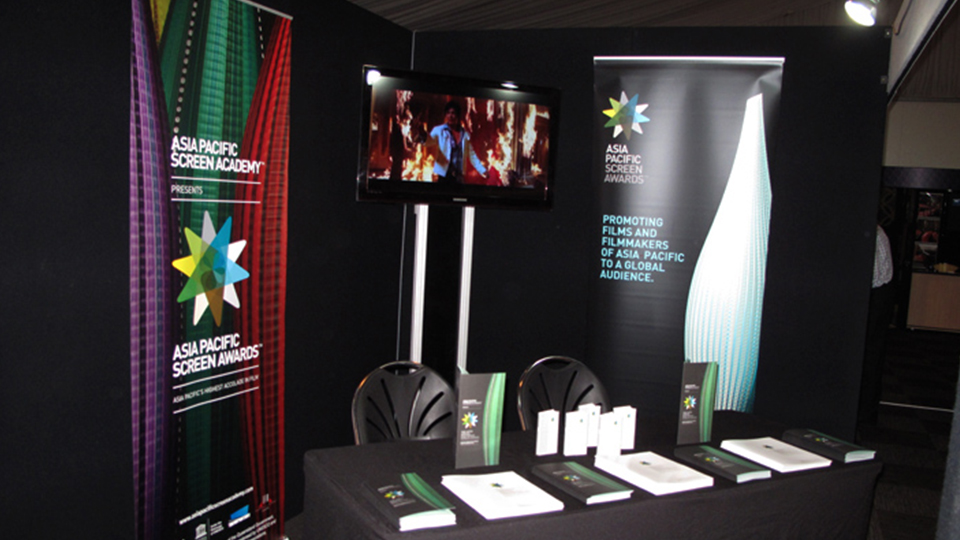 The 67th Australian International Movie Convention (AIMC) proved to be a success with record attendances. Held at Jupiter's Hotel and Casino over five consecutive, action-packed and informative days and nights last month, the convention was headlined by a cast of superior acts and speakers including: Mental As Anything – performed on opening night; Dame Edna Everage – appeared at the closing ceremony; Kim Williams, CEO of News Limited – delivered the key note. Mr Williams addressed many aspects of the increasing and far reaching consequences and effects of piracy on the film industry.
The National Association of Cinema Operators Australasia (NACO) currently hosts the AIMC, one of the Directors, Terry Jackman, recently spoke to APSA about the convention: "I'm an optimist, but like all industries we have issues, the convention is a good chance to have a look at the issues and work them out.
"It (film piracy) affects everyone in the industry. What happens (with piracy) is that the producers don't make any money nor do the investors and then we just stop making Australian movies. It's a worldwide problem and no one is trying to sensor the net, we just want people to pay their money the same way they do when they go for a coffee, you can't just take it, you have to pay for it.
"I think that there is always going to be life for theatres, because you're not going to want to watch Dark Knight on an a tablet or on your smart phone so cinema has to continue to grow the quality of the presentation – bigger screens, better sound, better quality, and better seats. With all that we have to compete with, we have to provide quality that you cannot get anywhere else.
"We got to see a lot of the new product; it's very important for the exhibitors to see, not necessarily the features, but to see the trailers of upcoming films, one of the interesting things about Christmas – being the top time of the year, there's two movies being released on Boxing Day; The Hobbit, which Peter Jackson is finishing now and Les Miserables with Hugh Jackman and Russell Crowe, and it will be an interesting battle to see which one will win the box office."
When asked to assess Asia Pacific films Mr Jackman remarked, "There is wider interest in a wider diversity of movies. We have some very good art theatres, which I think are very important for our business.  It's important to have movies in theatres that are able to be seen by a wider variety of people. We've got to keep people coming to the movies otherwise there won't be a movie business," he said.
Planning for the 68th annual AIMC is already underway and will be held at Jupiter's Hotel and Casino from Sunday October 13 to Thursday 17, 2013.
Back to news