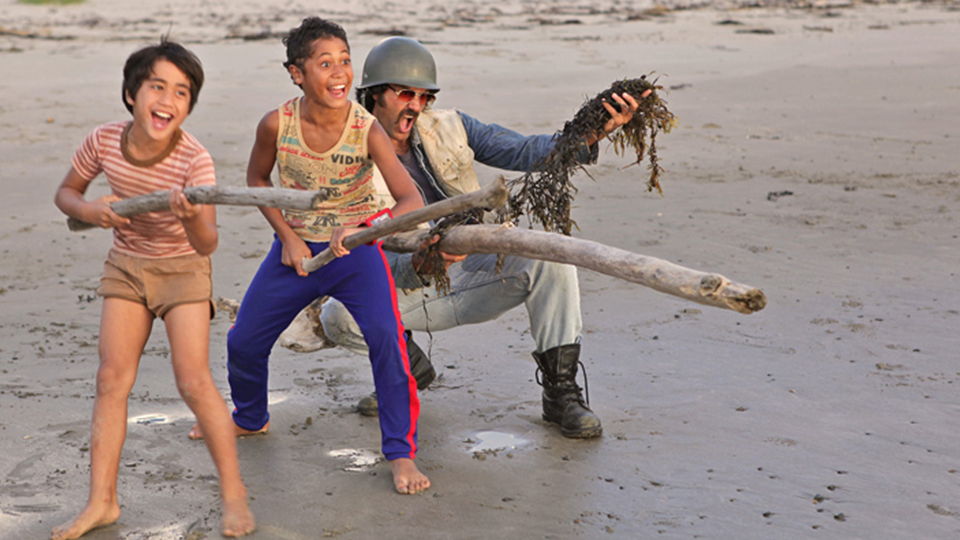 Submissions are now open for the Asia Pacific Screen Awards' (APSA) Children's Film Fund – AUD$40,000 of development funding established by APSA and Manila based APSA Academy member Butch Jimenez, to support new films that carry positive, life affirming messages specifically for and about children in Asia Pacific.
Two AUD$20,000 grants will be given for the script development of new projects, exclusively available to members of the APSA Academy, a group of the region's leading filmmakers comprised of past nominees, winners, council members and International Jury of APSA.
The submission period is from July 5 – October 21. Projects will be assessed by an independent panel of three ahead of the fifth annual Asia Pacific Screen Awards and announced at the Awards Ceremony on November 24, 2011 on Australia's Gold Coast.
In addition to the film fund, APSA also acclaims Children's films each year through its Best Children's Feature Film award category. Past winners are Digari (The Other, 2010, Islamic Republic of Iran); Ye Haeng Ja (A Brand New Life, 2009, Republic of Korea / France), The Black Balloon (2008, Australia), Denias, Senandung di Atas Awan (Denias, Singing on the Cloud, 2007, Indonesia).
The APSA Academy was formed in 2008 to encourage dialogue and collaboration between the filmmakers of the vast Asia-Pacific region which is responsible for half the world's film output. Its Patron is legendary Australian actor Jack Thompson and there are currently some 400 members, increasing by 100 each year as new nominees and judging panels are inducted.
The introduction of the Children's Film Fund builds on the success of APSA's existing funding platform through its partnership with the Asia Pacific arm of the Motion Picture Association (MPA) launched in 2010.
The first completed project from the MPA APSA Academy Film Fund is Asghar Farhadi's Nader and Simin: A Separation, which is currently experiencing significant worldwide success. In February, it became the first Iranian film to win the Berlin International Film Festival's Golden Bear and it recently won the Sydney Film Festival's Sydney Film Prize. It is currently in release in several European territories and has been hailed as a 'breakout auteur hit' in France by industry trade publication Screen International for drawing close to 400,000 admissions in its first three weeks in release and maintaining a place in the box-office top ten alongside Transformers 3, Kung Fu Panda and X-men: First Class. The film's sales agent, Memento, are anticipating 1 million admissions in France alone. The 2011 funding round for the MPA grants commenced last month.
APSA's funding initiatives are among several developments which reflect the growing breadth of the organisation and the increasing focus on its Academy. In Cannes earlier this year, APSA's Artistic Director Maxine Williamson announced the introduction of voting rights for selected categories in the awards, a milestone for APSA's fifth year. The Academy voting process for the Children's, Animation and Documentary categories will commence next month.
The APSA definition of a Children's Film is defined as projects for and about young people, or told partly or entirely from a child's point of view and, or a film that at its heart is made for children.
An eligible Children's film under the APSA Charter of Rules and Regulations is a film defined as being suitable for viewing by children both with and or without parental guidance. Using the UN Convention on the Rights of the Child, a child is considered to be any human being below the age of 18. The definition therefore includes babies, small children, older children and young people.
Feature length narrative films, documentaries and animated feature films will be eligible to apply and projects will be judged on the same criteria that apply to films in the APSA competition – films that best reflect their cultural origins, demonstrate cinematic excellence and are deemed Asia-Pacific as determined by the APSA applied test in the Charter Rules and Regulations.
Academy members can access the Rules and Regulations here and can contact APSA to obtain a login for the online submission form.
The list of APSA's Academy members can be viewed here.
4 BOYS FILMS
The APSA Children's Film Fund is supported wholly by Butch Jimenez' foundation 4 Boys Films. He was inducted into the APSA Academy as the Producer of 2007 Best Children's Feature Film Nominee, The Bicycle. He is the father of four boys, Miguel, Benjamin, Joaquin and Mateo. The advocacy for children's films through the establishment of the fund is in their honour.
ASIA PACIFIC SCREEN AWARDS
An international cultural initiative of the Queensland Government, Australia, APSA honours the works of filmmakers across a region covering 70 countries, one third of the earth and half the world's film output. Films are judged on cinematic excellence and the way in which they attest to their cultural origins. It is a unique collaboration with Paris-based UNESCO and FIAPF-International Federation of Film Producers Associations.
Back to news