Friday, 21 September 2012
•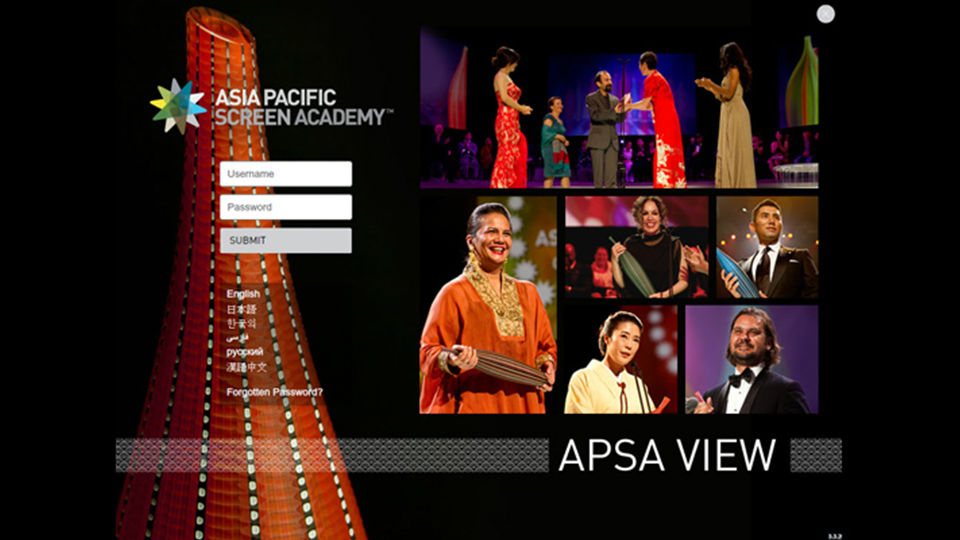 Academy registration for nominees' voting and submissions for two film funds are open.
Academy members have until Monday October 1 to vote for the 2012 APSA nominees in three award categories.
2012 KEY DATES
October 1 Nominee voting closes
Mid October APSA Nominees announced
November 23 Sixth annual Asia Pacific Screen Awards, Brisbane, Australia – Winners and APSAFilm Fund recipients announced
Implemented last year, Academy members are able to view and vote for the nominees for Best Children's Feature Film, Best Animated Feature.
Film and Best Documentary Feature Film in the 2012 APSAs, through the secure online platform called APSA View.
APSA's official nominee's announcement mid-October. For more information go to our Academy Voting page on the website.
Back to news