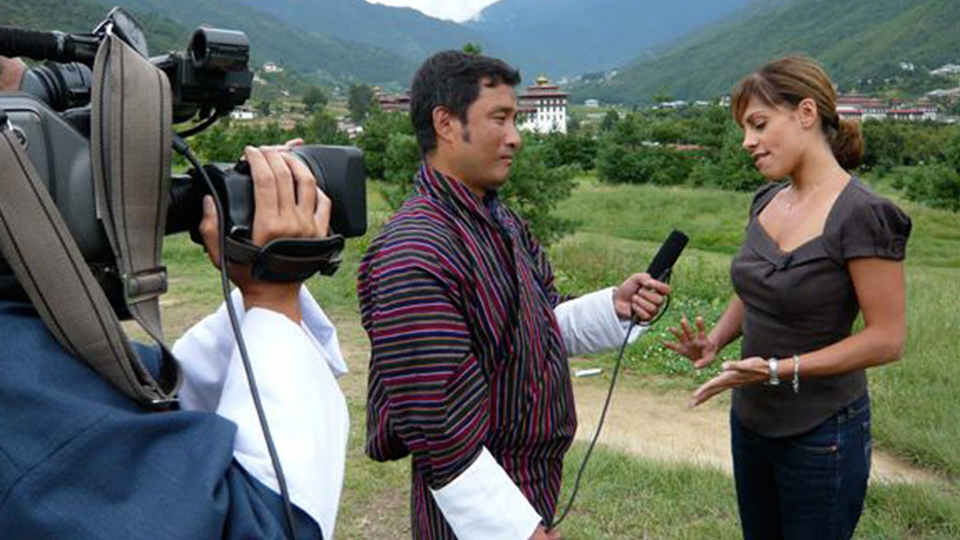 The Asia Pacific Screen Awards (APSA) has announced the appointment of the production and post production companies to produce the television programs linked to the inaugural 2007 Awards, for broadcast on CNN International.
The Asia Pacific Screen Awards, as Executive Producer, has contracted leading television producers Grubstreet Media and internationally renowned post production company Cutting Edge.
Grubstreet Media is led by award winning television journalists Peter Hiscock and Graham Davis, formerly of the Nine Network public affairs program Sunday and the ABC's Foreign Correspondent. Hiscock and Davis have reported from many parts of the world over the past 30 years and are acknowledged experts in long format current affairs and documentaries.
Post production will be by world-class post house Cutting Edge, which is headquartered in Brisbane, Australia.
The shows, titled Scene by Scene, will carry stories and interviews about the region's film industry. Scene By Scene – Films of Asia Pacific, will screen on CNN International in the lead up to the Awards ceremony, to be held on Australia's Gold Coast on November 13. The second program, Scene by Scene – Best Films of Asia Pacific, will include the Awards ceremony.
"We are keen to break the mould of awards-based television shows. Together with CNN International we have devised a more documentary style of recognising films and their makers in the region for wide audience appeal," said APSA chairman Des Power.
"The region's filmmakers want their work promoted to a global television audience. CNN International will enable this to happen. It's a major breakthrough and we are delighted.
"Grubstreet Media and post house Cutting Edge will ensure that the programs are made to the highest standard," he said.
The Grubstreet team has already filmed stories in Vietnam, Korea, Japan and China, including a rare on-set interview with high profile director John Woo.
The Asia Pacific Screen Awards engages CNN International, UNESCO and FIAPF, the International Federation of Film Producer Associations, in a unique partnership to acclaim films that best reflect their cultural origins and cinematic excellence.
In May, at the Cannes International Film Festival, the first nine members of the inaugural Nominations Council, all eminent film industry identities, were announced. The Nominations Council is headed by Kim Hoon-Joon, Festival Director of the Chungmuro International Film Festival in Seoul and Associate Professor, Department of Film, School of Film, TV and Multimedia, Korean National University of Arts.
The APSA International Jury President and Jury members will be announced in coming weeks.
The inaugural Awards will be held on the Gold Coast, Australia, on November 13, 2007.
The International Federation of Film Producers Associations (FIAPF) has endorsed the Asia Pacific Screen Awards' Charter.
The Director General of UNESCO has given his formal endorsement for the Asia Pacific Screen Awards to be conducted under the auspices of UNESCO.
Back to news