The Asia Pacific Screen Awards (APSA) has appointed Maxine Williamson as Artistic Director of the organisation.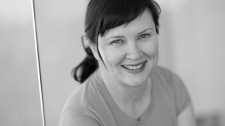 APSA Chairman Des Power said: "Over the past four years, through her role as Associate Producer, Maxine has established the integrity and quality of our film competition and has also had immense creative input into APSA's television production arm and all aspects of our annual Awards Ceremony."
"It is a natural progression for Maxine to step into the role of Artistic Director where she will be instrumental in creating the strategic and creative vision for APSA as we enter our fifth year. I am thrilled to have her on board in this new capacity."
Queensland Arts Minister Rachel Nolan welcomed the appointment: "I have no doubt that Maxine will continue to support and grow the great work being achieved by APSA," Ms Nolan said.
The announcement comes ahead of APSA Chairman Des Power and Artistic Director Maxine Williamson conducting a series of meetings with APSA Academy members throughout the region and hosting special events over the coming months.
Power will meet with APSA Academy members and APSA's partner organisations in Turkey, Malaysia and Singapore throughout April and May.
Williamson will represent APSA at the Beijing International Film Festival where five APSA films will screen in the International Panorama section. She will meet with Academy members and make a special announcement in partnership with the Motion Picture Association (MPA) who are the supporters of the MPA APSA Academy Film Fund – a $100,000 development fund exclusively available to APSA Academy members. Williamson was an integral part of establishing the fund which was launched in 2010.
Power will serve as a Jury member for the 11th China International Children's Film Festival held in Jiangyin from May 31 – June 4. The festival's purpose is to encourage interaction and increasing cooperation between children's films in different countries.
Once again, APSA will host its International Launch at the Cannes Film Festival where Williamson and APSA's founding partners will make several key announcements in relation to the fifth annual APSAs. The launch will take place on May 15.
Williamson joined the Asia Pacific Screen Awards in early 2007 as Associate Producer. Her strong track record and decade of experience in the exhibition and distribution of independent, arthouse and foreign language films equipped her well to establish the Awards Competition. She is also the Associate Producer of APSA's Scene by Scene documentary series. She is a member of the Network for the Promotion of Asian Cinema (NETPAC) and the Keyman for the Asia Pacific Producers Network (APN).
The fifth annual APSA Ceremony will take place on Australia's Gold Coast on November 24, 2011
Back to news