Thursday, 3 December 2009
•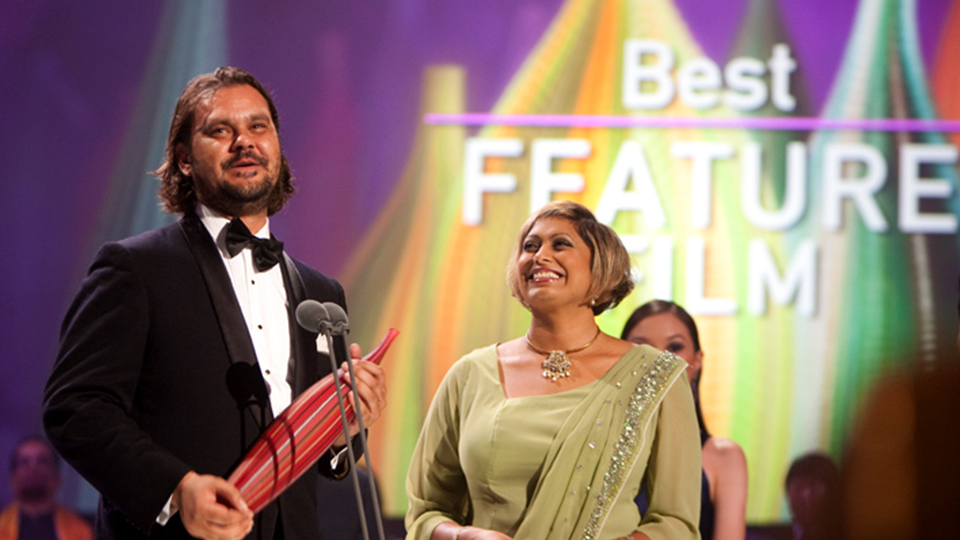 The second instalment of the Asia Pacific Screen Awards Scene by Scene programs will air on ABC1 this Sunday featuring highlights from last week's APSA Ceremony on the Gold Coast attended by more than 700 film industry luminaries from Asia-Pacific and around the world. The programs will also air to more than 44 countries across Asia, the Pacific and Indian subcontinent through Australia's international television service, Australia Network, on December 7 and December 14.
Thirty-seven films representing 16 countries and territories were finalists in the APSAs, with winners coming from Australia, Japan, Republic of Korea, Islamic Republic of Iran, Israel, Palestinian Territories, People's Republic of China and Thailand and high commendations from the Jury for films from Australia, India, Republic of Korea and Russian Federation.
Hosted by the ABC's Peter Thompson, the program includes segments from APSA's Scene by Scene productions profiling films and filmmakers of Asia-Pacific. This week we travel to Papua New Guinea, Kazakhstan, Philippines, Middle East, India and Republic of Korea to hear from the directors, producers and stars of the region's film industries about the political, religious and cultural challenges they face. Covering 70 countries, one third of the earth and half of the world's film output, Asia-Pacific cinema has never been more prominent. This episode also includes a special feature on the intricate art of stop-motion animation profiling Australia's Mary and Max, which won the Best Animated Feature Film award at last week's APSAs.
"Cinema lovers and armchair travellers will revel in the stories that the Scene by Scene programs have to tell and will appreciate the opportunity to see some of the region's top filmmakers honoured at the APSA Awards Ceremony," said Chairman of the Asia Pacific Screen Awards, Des Power.
"One of APSAs aims is to promote the outstanding work of our region's filmmakers to a global audience. In addition to our Awards Ceremony, the documentaries that we produce shine a spotlight on the remarkable talent of Asia-Pacific filmmakers."
Back to news