Friday, 3 February 2012
•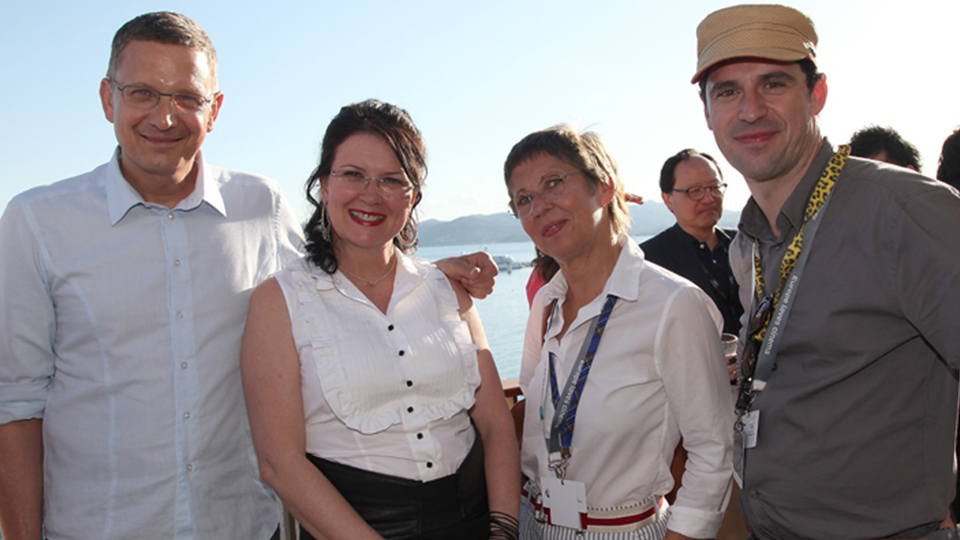 Thomas Hailer (Berlinale), Maxine Williamson (APSA), Marion Döring and Jürgen Biesinger (EFA) at the APSA Launch in Cannes.
APSA is honoured that Artistic Director, Maxine Williamson, has been appointed as one of the Berlinale Generation's International Jury members. The 62nd Berlin International Film Festival will be held February 9-19, 2012.
Click here to read more about the media release and the full program.
BEIJING INTERNATIONAL FILM FESTIVAL AND CANNES FILM FESTIVAL
Artistic Director, Maxine Williamson will also attend the 2nd Beijing International Film Festival (April 23-28, 2012) and the Beijing Screenings (April 24-27, 2012).
Chairman, Des Power AM and Maxine Williamson will attend the 65th Cannes Film Festival during which the 6th APSA International Launch will be held.
If you would like to arrange a meeting with either Maxine or Des during these visits please contact us at [email protected]
Back to news