Friday, 11 October 2013
•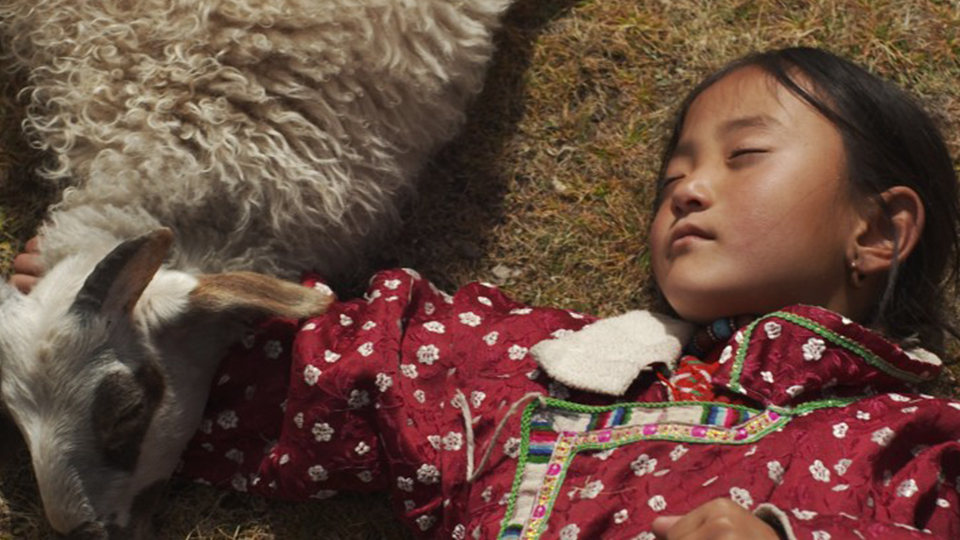 The Asia Pacific Screen Awards (APSA) today opened the 2013 APSA Children's Film Fund for submissions. The fund, which offers two AU$20,000 grants annually, was established in 2011 by APSA and their Academy member Butch Jimenez's Manila-based 4 Boys Films.
As submissions open for their third year, APSA is also very pleased to release a 'first look' image (above) from the 2011 APSA Children's Film Fund supported feature The Stone With Three Eyes by Chinese Tibetan filmmaker Songtaijia.
The fund aims to provide script development support to children's feature films that carry positive, life affirming messages specifically for and about children of Asia Pacific. The grants are exclusively offered to APSA Academy members with the intention of stimulating the development of their, and their Asia Pacific colleagues', feature film projects.
The APSA Academy comprises some 600 of the region's most respected filmmakers, growing by approximately 100 new members each year with the induction of APSA nominees, international jury and nominations council members.
This year's submissions close on Friday 15 November, offering 2013 APSA nominees (to be announced in early November) the opportunity to submit their new film projects for consideration. The successful grant recipients will be determined by a distinguished three-member panel with the winners announced at the 2013 APSA ceremony on 12 December in Brisbane, Australia.
4 Boys Films founder Butch Jimenez was inducted into the APSA Academy in its inaugural year as the producer of 2007 Best Children's Feature Film nominee The Bicycle. The fund was established in honour of his four sons: Miguel, Benjamin, Joaquin and Mateo.
"I've always believed that children's films have a unique power to influence young hearts and minds," he said.
"My hope is that the partnership with APSA will encourage Asia Pacific's filmmakers to make more children's movies to bridge cultural divides and leave a positive mark on the next generation. It's exciting and rewarding to see the grant come of age as the first round of films near completion."
Songtaijia was granted AU$20,000 in 2011 for The Stone With Three Eyes which is now nearing completion. The film is a moving tale of redemption and a quietly powerful contemplation on the Buddhist concepts of attachment and impermanence. It is the story of three generations of a Tibetan family whose relationships have been distorted by historical, ethical and cultural wounds as seen through the eyes of a little girl. Songtaijia was inducted into the Academy in 2011 when he was nominated for Achievement in Cinematography for Old Dog.
"My gratitude to the Asia Pacific Screen Awards for infusing new vigour and dreams into Asia Pacific children's films with sincerity," he said.
Other Academy members to receive past APSA Children's Film Fund grants are renowned Indonesian director Garin Nugroho for The Seen and The Unseen, Indonesian producer/director Nan Achnas for Beautiful Shadows and New Zealand producer Ainsley Gardiner for The Song Jar.
APSA is managed by economic development board Brisbane Marketing in a unique collaboration with Paris-based UNESCO and FIAPF-International Federation of Film Producers Associations.
The awards are the region's highest accolade in film, recognising and promoting the cinematic excellence and cultural diversity of the world's fastest growing film region: comprising 70 countries and areas, 4.5 billion people, and responsible for half of the world's film output.
Back to news