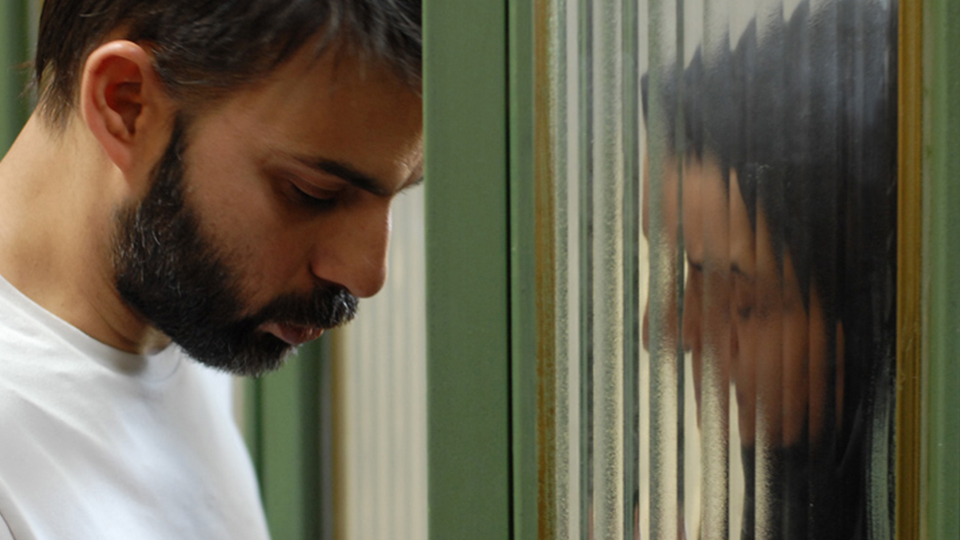 The first completed project funded by the Asia Pacific Screen Awards' inaugural MPA APSA Academy Film Fund won the top prize at the Sydney Film Festival last night. Asghar Farhadi's A Separation, was one of twelve films in contention for the AUD$60,000 Sydney Film Prize.
The official competition Jury was headed by legendary Chinese helmer Chen Kaige, who is also a member of APSA's Academy which is made up of some 400 of Asia Pacific's leading filmmakers.
The Sydney Film Prize adds to A Separation's growing collection of accolades which began in February at the Berlin International Film Festival where it won five awards including the Golden Bear for Best Film and the Silver Bears for Best Actor and Actress awarded to the ensemble cast. It is in Official Competition for the fifth annual APSA's to be held on Australia's Gold Coast on November 24.
The fund was launched in 2010 through a partnership with the Motion Picture Association (MPA) and is made up of four $25,000 development grants. It is available exclusively to members of the Academy of the Asia Pacific Screen Awards.
Farhadi's A Separation was one of the four inaugural recipients of the fund and the grant allowed him to complete the film in time to compete in Berlin. Farhadi was inducted into the Academy when his film Darbareye Elly (About Elly) received four nominations in the 2009 APSA's and went on to win the APSA for Best Screenplay and Jury Grand Prize.
The 2011 submission round for the MPA APSA Academy Film Fund opened last month and will close in October with four successful projects to be announced at the fifth annual APSA Ceremony.
APSA Chairman Des Power said: "We are very happy to see the ongoing success of A Separation and I am very proud that, through our partnership with the MPA, APSA has played a key part in helping this film come to fruition. Development is a critical phase and this fund undoubtedly helps the process by bringing funds to it. A Separation is 'proof positive'."
"The MPA's continued commitment to the filmmakers of our region is to be commended and I have no doubt that that this year's funding round will foster the progress of equally exciting projects from our Academy members. Each year our Academy grows and so too do the opportunities we can provide to them. I would also like to congratulate Clare Stewart and her team on a very successful Sydney Film Festival in Clare's final edition as Artistic Director."
Mike Ellis, President and Managing Director MPA Asia Pacific, said: "We are delighted for Asghar Farhadi and his filmmaking team on this tremendous achievement, and we hope that with this continued recognition, A Separation goes on to be seen and enjoyed by audiences across the globe."
Hopscotch Films will release A Separation theatrically in Australia and it will also screen as the opening night film for the 1st Iranian Film Festival Australia, established by APSA Nominations Council member Anne Demy-Geroe. The festival opens in Brisbane on August 4 and Asghar Farhadi will be in attendance to present his film on this very special occasion.
Memento Films is handling international sales for the film which has been picked up widely for international distribution across multiple territories including North American distribution through Sony Pictures Classics. It opened widely in France earlier this month and will open in Germany on July 14.
APSA announced a new addition to its funding initiatives from the Cannes Film Festival earlier this year – a development fund specifically for films for children with uplifting, life-affirming messages supported by Academy member, Butch Jimenez who established the fund, named '4 Boys Films' in honour of his four sons. Submissions for the Children's Film Fund will open on June 30.
APSA is an international cultural initiative of the Queensland Government, Australia and a unique collaboration with UNESCO and FIAPF-International Federation of Film Producers Associations. APSA acclaims films from more than 70 countries and areas; one third of the earth; and half the world's film output.
The MPA APSA Academy Film Fund is supported by the Motion Picture Association, representing the interests of major motion picture companies in the global marketplace. The MPA promotes and protects its member companies' intellectual property rights and conducts education outreach programs to highlight to movie fans around the world about the importance of content protection. These activities have helped to transform entire markets benefiting everyone in the film industry, both foreign and local filmmakers. It's member companies include: Paramount Pictures Corporation; Sony Pictures Entertainment Inc.; Twentieth Century Fox Film Corporation; Universal City Studios LLLP; The Walt Disney Studios; and Warner Bros. Entertainment Inc. For more information about the MPA, please visit www.mpa-i.org
Back to news