Friday, 1 September 2017
•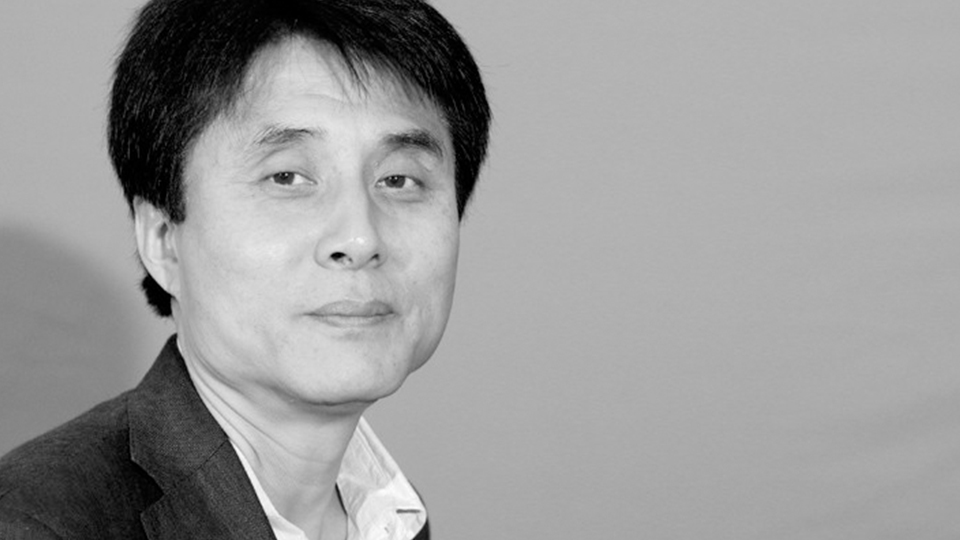 The Asia Pacific Screen Awards (APSA) today announced the members of the APSA International Nominations Council who will determine the nominees in all feature film categories from the films in the 2017 Competition.
Now in their 11th year, the Asia Pacific Screen Awards are the region's highest accolade in film. APSA has a longstanding and unique collaboration with Paris-based UNESCO and FIAPF-International Federation of Film Producers Associations, and recognises and promotes cinematic excellence and cultural diversity of the world's fastest growing film region: comprising 70 countries and areas, 4.5 billion people, and is responsible for half of the world's film output.
Winners in the 11th Asia Pacific Screen Awards will be announced at the APSA Ceremony on Thursday 23 November at Brisbane Convention and Exhibition Centre.
Chair of the Asia Pacific Screen Awards and its Academy, Michael Hawkins, said "It is with great pleasure that I announce that the eminent academic and filmmaker Professor Hong-Joon Kim will, for the 11th year, chair the APSA International Nominations Council. Professor Kim has steered this important process since APSA's beginnings, and his incredible knowledge of Asia Pacific cinema is invaluable to the integrity of our nominations process. We are honoured to have him return."
The APSA International Nominations Council will meet in Brisbane in September for the important task of deciding the nominees for Best Feature Film, Achievement in Directing, Achievement in Cinematography, Best Screenplay and two acting categories, Best Performance by the Actress and Actor. They will also determine the nominees in the prestigious Cultural Diversity Award, under the patronage of UNESCO.
Introduced in 2016, the APSA Young Cinema Award presented by NETPAC (Network for the Promotion of Asian Cinema) and Griffith Film School (GFS) is determined by the NETPAC Jury, members of which are drawn from the APSA International Nominations Council.
In 2017, Professor Kim will be joined in the APSA International Nominations Council by returning members, film critic, film curator and film festival consultant Meenakshi Shedde (India) and film critic, film researcher and artistic director Gulnara Abikeyeva (Kazakhstan), and for the first time, acclaimed writer, director, producer Shawkat Amin Korki (Iraqi Kurdistan), journalist, broadcaster and film critic Julie Rigg (Australia) and film critic, curator and author Kiki Fung (Hong Kong (PRC))
Now with a permanent home in Brisbane, Australia's New World City, the Asia Pacific Screen Awards are supported by Brisbane City Council and managed by economic development board Brisbane Marketing.
2017 APSA INTERNATIONAL NOMINATIONS COUNCIL
Hong-Joon Kim (Chair) Republic of Korea Professor, Department of Film, School of Film, TV and Multimedia, Korea National University of Arts
Hong-Joon Kim was Festival Director of the Puchon International Fantastic Film Festival and Commissioner of the Korean Film Council from 2000-2005. His published books include I, a Filmmaker: Kim Hong-Joon's Film Notes and Two or Three Things You Want to Know About Movies. Hong-Joon Kim is an award-winning director, and screenwriter of films including Jungle Story and La Vie En Rose. He hosted and co-wrote the television series Korean Classical Cinema Special.
Meenakshi Shedde India Film Critic, Film Curator, Film Festival Consultant
Meenakshi Shedde is South Asia Consultant to the Berlin International Film Festival, and Consultant to the Dubai International Film Festival, based in Mumbai, India. She has been India/Asia Curator/Consultant to the Toronto, Locarno, Busan, World Cinema Amsterdam, International Film Festival of India (IFFI-Goa), Kerala and Mumbai Film Festivals. A journalist for 30 years and winner of India's National Award for Best Film Critic, she has been on the jury of 20 international film festivals, including Cannes, Berlin, Venice, Karlovy Vary and Taipei. Meenakshi has mentored filmmakers, screenwriters and critics at various festivals around the world and has written for 12 books.
Shawkat Amin Korki Iraqi Kurdistan Director, Producer
Born in Iraqi Kurdistan in 1973, Shawkat Amin Korki and his family fled from military oppression in 1975, living in exile in Iran for 25 years. Korki returned home and wrote, directed and produced his first feature film in Iraqi Kurdistan, Crossing The Dust, in 2006. The film won many international prizes and was nominated for the inaugural APSA for Achievement in Directing. His second feature Kick Off (2009) won twelve international awards including Busan's New Currents Award and FIPRESCI Prize. His third feature, Memories on Stone (2014), has won fourteen awards internationally to date including in 2014 Best Film from the Arab World at the Abu Dhabi Film Festival, the coveted APSA UNESCO Award and was Iraq's official Academy Awards® submission. Korki lives and works in Erbil, Iraqi Kurdistan.
Gulnara Abikeyeva Kazakhstan Film critic, Film Researcher, Artistic Director
Dr. Gulnara Abikeyeva is an award-winning Kazakh author, film critic and film researcher. Currently a professor of film history and theory at Turan University in Almaty, Gulnara was formerly the artistic director of the International Film Festival Eurasia in Almaty, and has launched five cinema magazines. In 2001-2002 she was a Fulbright scholar at Bowdoin College, read lectures in Pittsburgh University and made presentations in Harvard, Yale, Tafts Universities in the US. She is the author of ten books about cinema, mostly about Kazakhstan and Central Asian countries. As a member of FIPRESCI and NETPAC, she has been a jury member at several international film festivals.
Kiki Fung Hong Kong (PRC)
Kiki Fung is film critic, curator and former Head Programmer for Brisbane International Film Festival and its successor, Brisbane Asia Pacific Film Festival. She is currently industry consultant for APSA. She is a contributor for the Hong Kong International Film Festival, has guest-curated for the Brisbane Festival and Sydney's Museum of Contemporary Art, and was Film Program Manager for the Melbourne International Arts Festival. Before moving to Australia in 2010, she served at the Hong Kong Film Archive for seven years and assisted in editing three volumes of Hong Kong Filmography, among others. She is a member of NETPAC and Hong Kong Film Critics Society. Fung has just been named Jury President of the Duhok International Film Festival.
Julie Rigg Australia
Julie Rigg has been a journalist since 1960, a broadcaster since 1973 and a film critic since 1988. Her last show, before retiring from fulltime broadcasting at ABC Radio National, was Movietime (2004 to 2013). She won the BP Arts Media award in 1989, the Geraldine Pascall award for her film criticism in 2003, and has served on critics' juries at film festivals around the world, including San Sebastián, Toronto, Venice, Havana and Dubai, as well as the jury for the Sydney Film Prize in 2011, a NETPAC jury, and an Australia Korea Foundation delegation to Seoul and Busan. From 2013 to 2015, she wrote monthly for ABC Television's ARTS ONLINE and remains a freelancer journalist. She has attended every APSA ceremony.
Back to news