Tuesday, 14 August 2012
•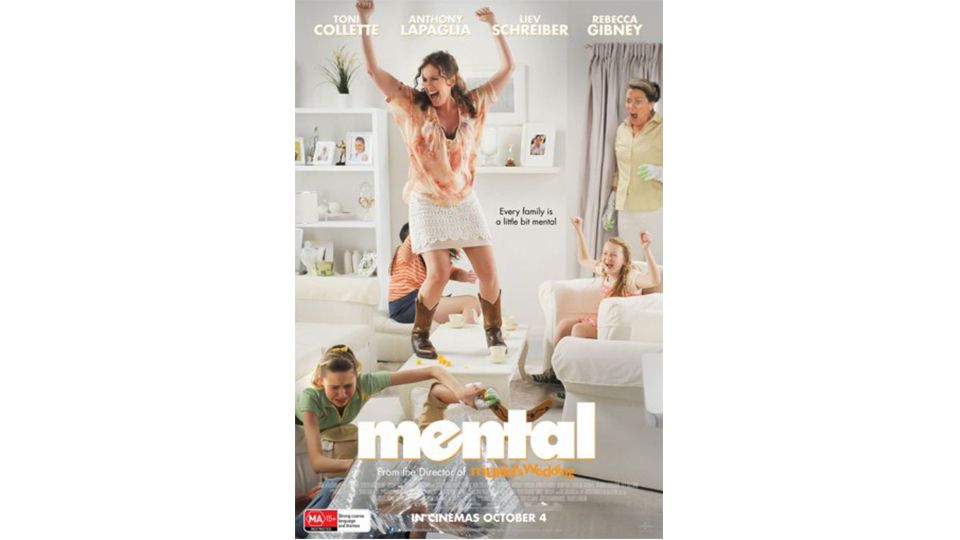 Filmed on the Gold Coast, Mental reunites writer-director P.J. Hogan with his original leading lady Toni Collette for the first time since Muriel's Wedding. The impressive ensemble cast also includes Anthony LaPaglia, Rebecca Gibney, Liev Schreiber, Deborah Mailman, Kerry Fox, Caroline Goodall and Sam Clark.
The film follows the story of the Moochmore girls who are certain they all suffer from some kind of undiagnosed mental illness – because if they're not crazy then they're just unpopular. Their mother Shirley (Gibney), unable to cope with her demanding teenage daughters and philandering politician husband, Barry (LaPaglia), suffers a nervous breakdown.
After Barry commits his wife to a mental hospital (telling his constituents that she's "on holiday") he finds himself alone with five teenage girls he barely knows. Desperate, he impulsively picks up a hitchhiker named Shaz (Collette) and installs her in his home as nanny to his daughters.
Thanks to Universal Pictures Australia, our Queensland viewers could win one of ten double passes to 'An Evening with P.J. Hogan'. A special preview of P.J. Hogan's new comedy MENTAL (MA15+), followed by a Q&A session with the Director, on Monday, September 10, 6.15pm, Palace Barracks Cinemas, Petrie Terrace, Brisbane.
For our National viewers we have 10 in-season double passes for Mental to give to you. To win one of the double passes, just answer this easy question:
To win a double pass or your chance to meet with P.J. Hogan, simply answer the following question: Where was Mental filmed?
Submit your answer and your contact details to [email protected]
Mental opens in Cinemas on October 4, 2012 and is in competition for 2012 Asia Pacific Screen Awards.
The Queensland Premiere of Mental will open the Australian International Movie Convention this Sunday, August 19, from 6.15pm at Jupiters Hotel & Casino on the Gold Coast.
Back to news