Friday, 7 November 2014
•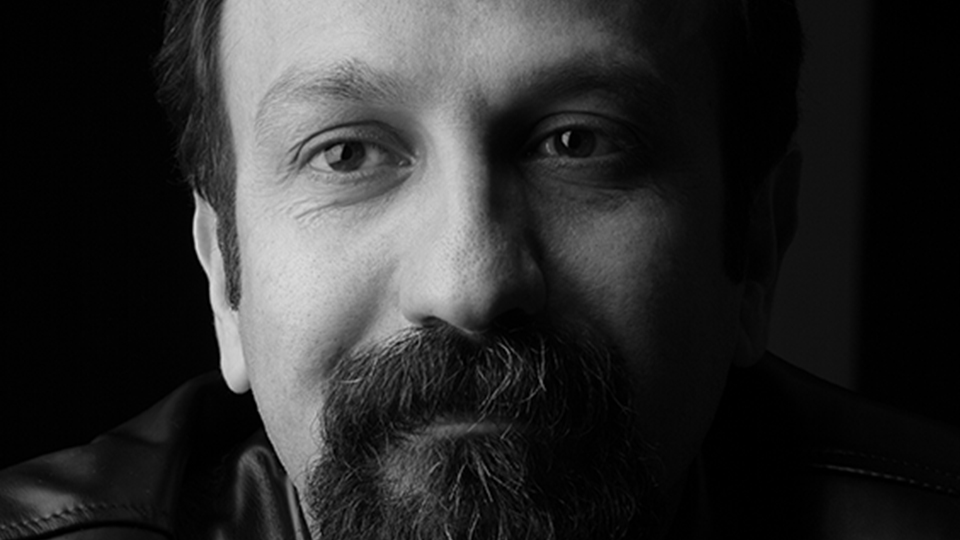 Brisbane, Australia: Brisbane Lord Mayor Graham Quirk today announced the complete line-up of the two International Juries, comprising of 10 eminent members of the international filmmaking community, that will determine the winners in the 8th Asia Pacific Screen Awards (APSA), to be announced in Brisbane on December 11.
Cr Quirk said the six-member APSA International Jury would comprise acclaimed Palestinian actress, director and writer Hiam Abbass, Chinese director and cinematographer Lu Yue, Indian actor, producer and director Rajit Kapur and representing APSA's alliance with the European Film Academy (EFA), Polish actor Maciej Stuhr. They join previously announced International Jury President, celebrated Iranian filmmaker Asghar Farhadi, and Singaporean filmmaker Anthony Chen, on the 2014 jury.
The APSA International Jury determines the winners in the feature narrative competition, and awards Best Feature Film, Achievement in Directing, Best Screenplay, Achievement in Cinematography, Best Performance by an Actor and Best Performance by an Actress. The APSA International Jury also awards the UNESCO Award for outstanding contribution to the promotion and preservation of cultural diversity through film and, at its discretion, the APSA Jury Grand Prize.
Cr Quirk went on to announce that the three major award categories of Best Youth, Animated and Documentary Feature Films would be determined for the first time in 2014 by the APSA Youth, Animation, Documentary International Jury.
The four-member APSA Youth, Animation, Documentary International Jury is chaired by Indian children's book editor and festival consultant Nira Benegal. She is joined by Swiss international animation specialist and filmmaker Otto Alder, winner of this year's Berlinale Golden Bear for Best Film, Chinese producer and director Vivian Qu, and Australian journalist and author Quentin Dempster, who currently chairs the documentary awards judging panel for Australia's Walkley Foundation for Journalism.
"APSA is the region's highest accolade in film and in 2014 sees 36 films from 21 Asia Pacific countries and areas vying for awards. It is truly an honour to welcome these esteemed juries to Brisbane and knowing the calibre of films, I believe they will have a very difficult task ahead," Cr Quirk said.
Asia Pacific Screen Awards Chairman Michael Hawkins said: "As the Awards continue to grow in stature, it is timely to announce a second jury of eminent practitioners in their field to award the top prize in the youth, animation and documentary feature film categories. It is also an honour to welcome APSA's association with Australia's pre-eminent journalism and factual filmmaking awards, the Walkleys."
APSA Film Director Maxine Williamson said: "In our 8th year we are proud to have assembled such an acclaimed group of filmmakers and specialists who represent the vast diversity of our region, and our alliance with the European Film Academy. We are particularly thrilled given his long association with APSA, to welcome back Asghar Farhadi to Queensland."
Director of the European Film Academy Marion Döring said: "EFA is once again proud of the alliance with the APSAs. We are thrilled that Polish actor Maciej Stuhr is able to travel to Brisbane to be part of the APSA International Jury. As EFA Ambassador, Maciej has been associated with our academy for many years." 
2014 APSA INTERNATIONAL JURY 
JURY PRESIDENT
ASGHAR FARHADI A three-time APSA winner including Best Feature Film and the first Iranian filmmaker ever to win an Academy Award and ever to win the Berlinale Golden Bear, internationally renowned writer/director Asghar Farhadi is one of the only filmmakers to receive APSA nominations for three different films across the seven-year history of the event and his films have received an impressive 10 nominations in total. Farhadi recently received the Medal of Officier des arts et des lettres from the Ministry of Culture of France for his artistic influence on French Art and Literature.
HIAM ABBASS One of the most acclaimed and recognised Palestinian actresses working in international cinema today, Hiam Abbass has starred in almost 50 feature films. The talented and multilingual actress, director and writer works regularly in Palestine, Israel, France and the US. Abbass has collaborated twice with Israeli director Eran Riklis, on The Syrian Bride and on Lemon Tree, for which she won the APSA and the Israeli Film Academy Award for Best Actress and received a European Film Award nomination. In 2012, her first feature film debut as writer/director, Inheritance, screened at the Venice Film Festival.
LU YUE Lu Yue has been one of China's leading cinematographers for decades and is also an award-winning director. As a cinematographer he is best known for his many collaborations with three of the most successful Chinese filmmakers of all time – Zhang Yimou, Feng Xiaogang and John Woo – among many others. Lu has been awarded Best Cinematography from the New York Film Critics Circle, the LA Film Critics Association, China's prestigious Golden Rooster awards and the Asia Pacific Screen Awards. Lu is also active as a director, with his film The Obscure invited to screen at the Venice Film Festival.
RAJIT KAPUR Rajit Kapur is an award-winning Indian actor, producer and director recognised for his extensive work in film, television and on stage. He is a 35-year veteran of the stage, a favourite on television screens and popular film actor who works across multiple film industries in India. Kapur is a long-time collaborator with 2012 APSA International Jury President Shyam Benegal, having starred in many of his productions including as Mahatma Gandhi in Benegal's The Making of the Mahatma and in Benegal's magnum opus for television Samvidhaan – The Making of the Constitution.
ANTHONY CHEN After enrolling in film school aged 17, Chen's international reputation was quickly established as his short films were selected to screen at numerous prestigious film festivals such as Cannes, Berlin, Rotterdam, Busan, London, Sao Paulo, Stockholm, Sydney, Montreal, Melbourne, Chicago, Hawaii, and more. His debut feature, Ilo Ilo, was selected for the Directors' Fortnight at the 2013 Cannes Film Festival and was awarded the Camera d'Or for Best Debut Feature, the first award for a Singapore feature film at Cannes, and picked up over 30 more awards internationally.
MACIEJ STUHR Maciej Stuhr is a prolific and well-loved Polish actor and comedian and a much-sought-after host and presenter. In his acting career he has appeared in over 50 roles, worked with directors including Andrzej Wajda and Krzysztof Kieślowski, has been awarded the Polish Eagle for Best Actor at the Polish Film Awards and the Zbyszek Cybulski Award for Best Actor of the Young Generation. An eloquent and witty speaker, Stuhr has won the prestigious Polish Speaker Award and has hosted the Polish Film Awards, the Gdynia Film Festival and in 2006 he co-hosted, alongside Sophie Marceau, the European Film Awards held in Warsaw. In 2009 Stuhr became the Official Ambassador of European Film Academy.
APSA YOUTH, ANIMATION, DOCUMENTARY INTERNATIONAL JURY
JURY CHAIR
NIRA BENEGAL A true lover of the arts, Nira Benegal contributes to and supports a diverse range of artistic disciplines including film, literature, music, architecture and design. Benegal had a long and successful career as an editor for the leading publisher of children's books, India Book House. She is currently a member of the Selection Committee for the Mumbai International Film Festival and a member of the Managing Committee of the Mehli Mehta Music Foundation, which promotes music education for children. Recently she volunteered to help with the annual Tata Literature Live Festival, Mumbai's largest international literature festival.
OTTO ALDER An international specialist and accomplished filmmaker in the art of animation, with decades of experience, Otto Alder currently serves on juries and selection committees and curates programmes for festivals all over the world. Since 1988 he has been a member of the UNESCO-affiliated ASIFA (International Animated Film Association), an international association whose goal is to promote cultural understanding through the art of animation. He is also a member of the Society of Animation Studies, the Swiss Film Academy, the Asia Pacific Screen Awards Academy and is the founder and artistic director of Lucerne International Animation Academy.
VIVIAN QU Producer of this year's Golden Bear-winning film Black Coal, Thin Ice and key figure in the Chinese independent film circle, Vivian Qu has produced many award-winning films selected for A-list festivals including Cannes and Rotterdam. Black Coal Thin Ice, nominated for Best Performance by an Actor and Achievement in Cinematography at APSA this year, won the Golden Bear and a Silver Bear at the 2014 Berlin International Film Festival. In 2013 Qu wrote and directed her first feature film, Trap Street, which received rave reviews at Venice Film Festival, Toronto International Film Festival, and New Directors/New Films at Lincoln Center/MoMA. In 2014, Qu served on the International Jury for the Luigi De Laurentiis Award for a Debut Film at the 71st Venice Film Festival.
QUENTIN DEMPSTER Quentin Dempster is a broadcaster, journalist and author with extensive experience in television and print. Dempster is the author of several books and was awarded the Order of Australia for services to the media in the fields of journalism and current affairs. In November 2002 he was honoured with a Walkley Award for outstanding contribution to journalism. Dempster was a member of the Walkley Advisory Board from 2004 to 2010 and served as chairman from 2009-2010. He has also chaired the documentary judging panel for the Walkley Awards since its inception in 2011. In 2014 he returned as Chairman of the Board.
The 2014 Asia Pacific Screen Awards ceremony will be held in Brisbane's historic City Hall on Thursday 11 December at a glittering event, with nominees and industry luminaries in attendance.
An additional major award for outstanding achievement will be presented at the ceremony, the FIAPF Award for Outstanding Achievement in Film which celebrates a film practitioner from the region whose career and actions contribute strongly to the development of the film industry.
The 2014 International Jury members, along with all nominees, are inducted into the APSA Academy (led by President Jack Thompson), a growing body of the region's most influential names in film.
Three streams of development funding are supported through the Asia Pacific Screen Academy.
MPA APSA Academy Film Fund which awards $USD100,000 in development funds through four grants exclusive to APSA Academy members, supported wholly by the Motion Picture Association (MPA).
APSA Academy Children's Film Fund by 4 Boys Films is a development fund of $AUD40,000 specifically for films for and about the youth of Asia Pacific, and exclusive to APSA Academy members.
An award for emerging talent, the APSA Academy NETPAC Development Prize of $USD10,000, proudly supported by the Griffith Film School, Griffith University, is awarded to a first or second-time feature filmmaker in the narrative feature competition.
A further initiative of the APSA Academy in association with Griffith Film School and NETPAC is the recently announced year-long immersive development program, the Asia Pacific Screen Lab, now open for submissions from early-career filmmakers in Asia Pacific. griffith.edu.au/filmschool.
In 2011, the European Film Academy formed an academy alliance with APSA, acknowledging the pan regional works of both organisations. An EFA Academy member sits on the APSA International Jury each year in acknowledgement of this coalition.
In 2014, the Asia Pacific Screen Awards formed an association with Australia's Walkley Foundation for Journalism to promote and honour excellence in documentary filmmaking in Asia Pacific. The Walkley Foundation for Journalism has submitted films for consideration into the APSA competition as an official member organisation.
The Awards, proudly presented by Treasury Casino and Hotel, is supported by Brisbane City Council and managed by economic development board Brisbane Marketing in a unique collaboration with Paris-based UNESCO and FIAPF-International Federation of Film Producers Associations, recognising and promoting cinematic excellence and cultural diversity of the world's fastest-growing film region: comprising 70 countries and areas, 4.5 billion people, and responsible for half of the world's film output.
View the full list of 8th Asia Pacific Screen Awards Nominees at: asiapacificscreenacademy.com/the-awards/2014-nominees 
IMAGES: https://www.dropbox.com/sh/1tmg2uua50a9g3p/AAAwrjuL_WxOFKEMQXp2q4cla?dl=0
Back to news