Friday, 19 October 2007
•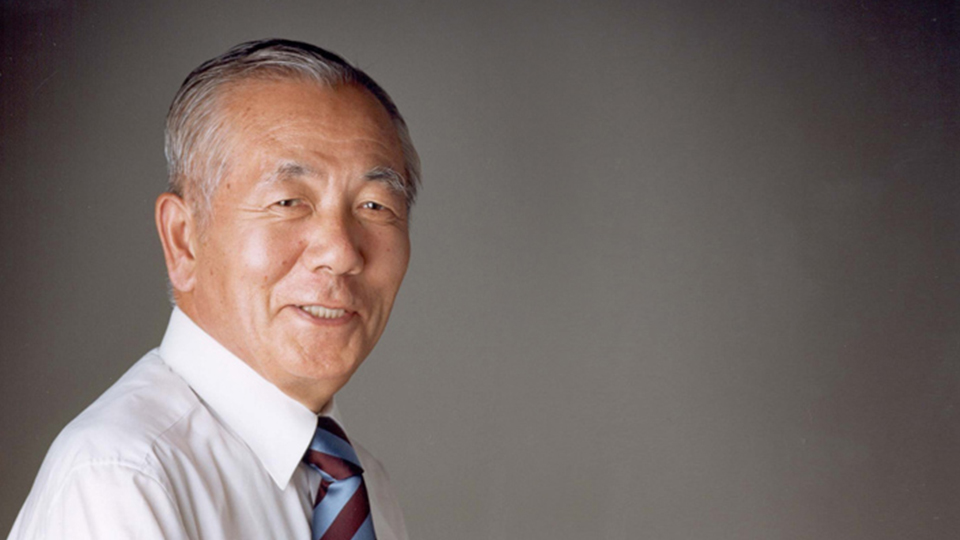 The Asia Pacific Screen Awards has announced the International Jury in the inaugural Awards. Jury President Shabana Azmi will be joined on the International Jury by legendary Pusan Festival Director Kim Dong-Ho of Korea, Iranian director Jafar Panahi, UK producer Nik Powell and Chinese filmmaker Tian Zhuangzhuang.
The International Jury will meet on the Gold Coast, Australia, from 5 November to determine the winners in the inaugural Asia Pacific Screen Awards, to be announced at the Awards Ceremony on November 13.
Thirty-four films from nineteen countries in the Asia-Pacific region are nominated in the Awards.
"The Asia Pacific Screen Awards initiative is strongly committed to cinematic excellence and the promotion of the region's respective cultures through film," said APSA Chairman Des Power.
"Under the presidency of India's Shabana Azmi, we have the distinction of having a distinguished, highly credentialed jury.
"The APSAs are the highest honour for filmmakers in the region. The calibre of this jury attests to the seriousness of the decision-making process.
"Many outstanding films have been nominated so the task is not at easy one. I am deeply grateful to all the jury members," said Mr Power.
Jury President Shabana Azmi has acted in more than 140 films and is a luminary of Indian Parallel (or arthouse) Cinema. Ms Azmi is renowned for the sensitivity of her portrayals in films such as Deepa Mehta's Fire, Shekhar Kapur's Masoom (Innocent) and Satyajit Ray's Shatranj Ke Khilari (The Chess Players).  International film roles include John Schlesinger's Madame Sousatzka, Nicholas Klotz's Bengali Night, Roland Joffe's City of Joy and Ismail Merchant's In Custody.
For her role in Fire, Ms Azmi won the Silver Hugo Award for Best Actress at the 32nd Chicago Film Festival.  She has won five Indian National Awards as Best Actress and numerous other Indian film awards including the International Indian Film Academy Lifetime Achievement Award in 2005.  She is the only Asian actor to have a retrospective of her films at the New York Film Festival (2002).
Ms Azmi is a noted activist who has been involved in the rights of women, development, reproductive health, housing for the economically weaker sections, public health and HIV AIDS. In 1992, she was appointed Goodwill Ambassador for the United Nations Population Fund and, in 2006, she was awarded the Gandhi Foundation International Peace Award for her work with the slum dwellers of Mumbai.  She is a member of the National Integration Council, headed by the Prime Minister of India, a member of the National AIDS Commission (of India) and was nominated in 1997 as a member of the upper house of the Indian parliament.
Ms Azmi has fought relentlessly against religious fundamentalism of all hues and is highly respected as a moderate, liberal Muslim voice. She is a visiting Professor at Ann Arbour Michigan and, among many tributes, was acknowledged by President Mitterand of France, along with 15 others including Mother Theresa and Nobel Laureate, Rigoberta Menchu.
Kim Dong-Ho is the founding Director of Korea's world-renowned Pusan International Film Festival and is also currently the Vice Chairman of NETPAC, the Network for Promotion of Asian Cinema. Mr Kim has been awarded many cultural medals in recognition of his achievements and efforts in the cultural development in South Korea as well as in the international society. In October 2007, he was conferred by the government of France with the honour of Officier de l'ordre des Arts et des Lettres. He was previously named a Chevalier in 2000, before the designation of this new, higher title.
In 2006, he received the Deauville City Medal from Deauville City in France and in 2000 he was awarded a Busan Culture Award. Since 1997, Kim Dong-Ho has served on the juries of many International Film Festivals including Rotterdam (as Jury Chairman), India, Buenos Aires, Las Palmas, Venice (as Jury Chairman for the NETPAC Award), Singapore, Seattle, Bangkok, Hawaii and Sochi in Russia. Prior to founding the Pusan International Film Festival, Mr Kim majored in Law at the Seoul National University and received MA in Administration at the Hanyang University.
He had consecutively filled various government posts at the Ministry of Culture and Tourism (formerly known as Ministry of Culture and Information) for 27 years.  In addition, he served as the President at the Korean Motion Picture Promotion Corporation and at the Seoul Arts Center. He worked as the Vice-Minister at the Ministry of Culture and Tourism. His recent book, 'History of Korean Cinema Policy' (written by Kim Dong-ho et al) was published in 2005.
Jafar Panahi has received 52 prestigious international and national awards. Born in Mianeh in Iranian Azerbaijan, Jafar Panahi is a graduate of filmmaking from the IRIB College in Tehran. After directing 5 short films and acting as an assistant director for some acclaimed directors, like Abbas Kiarostami in Through the Olive Trees, Panahi made his debut feature, The White Balloon in 1995, which turned out to be the event of Cannes `95. The film won 3 awards, including the prestigious Camera d'Or and was sold widely to many international territories. His second film, The Mirror received 6 international awards. Jafar Panahi was decorated as Chevalier des Art et Lettres by the French Ministry of Culture in 1997.
He directed his third feature film, The Circle in 2000, a controversial movie at home and a great success internationally. This film was shown in Venice 2000 and received 6 awards including the Golden Lion. The Circle is still banned in Iran although it has been shown in more than 40 countries and has collected 18 awards. Mr. Panahi's Crimson Gold was shown in Cannes 2003 and it received the Jury Prize of Un Certain Regard. This film was also awarded the Golden Hugo (Best Film) Chicago Film Festival in October 2003. As yet the film has not been granted a screening permit in Iran. His latest film, Offside was shown at Berlin 2006 and was awarded the Silver Bear (Grand Jury Prize).
Nik Powell is a multi-award winning producer and currently the Director of the National Film and Television School in Britain. In the early 1970's Powell set up Virgin Records with Richard Branson and in the space of ten years created a multi-million pound conglomerate. In 1982, Powell went into partnership with Stephen Woolley, proprietor of the Scala Cinema to form Palace Video, followed by Palace Pictures, and then Palace Productions, soon establishing each as highly regarded entities within the film distribution and production industry.
Powell has acted as Executive Producer on all of Palace's productions including Neil Jordan's Company Of Wolves, the Oscar-nominated and award-winning Mona Lisa which introduced Neil Jordan and Bob Hoskins to the international market and Michael Caton-Jones' Scandal. Powell was sole executive producer on Neil Jordan's The Crying Game, one of the biggest British independent films at the box office taking over $65 million at the US box-office alone. The Crying Game was nominated for six Oscars, including Best Picture and won the Best Screenplay Oscar for Neil Jordan.
Nik and Stephen Woolley's new company Scala produced Backbeat and Terence Davies' The Neon Bible. Together Nik and Stephen executive produced Fever Pitch starring Colin Firth and other productions include Michael Radford's B Monkey, Stephan Elliott's Welcome To Woop Woop and Shane Meadows' Twentyfour: Seven, which won both the Fipresci prize and a Pierrot Award at the Venice Film Festival and Best Actor for Bob Hoskins at the European Film Awards. Little Voice, directed by Mark Herman, won the Best Actor Golden Globe for Michael Caine and was also nominated for both Best Actress and Best Supporting Actress. Brenda Blethyn received a Best Supporting Actress nomination at the Oscars for her role and Mark Herman won the Alexander Korda prize for Best British film at the British BAFTA awards. The film went on to become the highest grossing British film of 1999 in the UK.
Powell's other productions include Last Orders with the award-winning Fred Schepisi directing which world premiered at the 2001 Toronto Film Festival and Scala's first animated feature, Christmas Carol – The Movie, from the classic Charles Dickens novel, directed by the Oscar winning Jimmy Murakami. Powell's last production was Charles Dance's directorial debut Ladies In Lavender and he also executive produced Calendar Girls starring Helen Mirren, and Stoned based on the Rolling Stone Brian Jones' life and death written with Stephen Woolley directing.
Powell was appointed Director of the National Film and Television School in 2005, although he remains as non-executive chairman of Scala Productions. He currently also holds positions as Vice Chairman of the board of the European Film Academy, Vice Chairman of the BAFTA Film board and member of the BAFTA Board of Trustees, Member of the US academy: AMPAS, Director of the board of the Northern Ireland Film and TV Commission and Chairman of its Film Investment Fund Committee 2003 to 2007, Council Member of BAFTA and member of BAFTA Film Committee, Member of the council of PACT, Member of British Screen Advisory Council and Member of European Producers Club and Vice Chairman of the GEECT Board.
Tian Zhuangzhuang is one of the leading figures of the so-called 'Fifth Generation' and his third feature film Horse Thief (1985) won large audiences in Europe and North America, and is now seen as one of the cornerstones of 'Fifth Generation' film-making: a modern classic. He has been in and out of trouble with the authorities for most of his career (not least for being the only film industry signatory to a 1989 open letter to the government, calling for the release of political prisoners) and he was 'black-listed' for a year after his film The Blue Kite won the Grand Prix at the 1992 Tokyo International Film Festival.
The son of well-known film actors, he was born in Beijing and at age 14 when Mao launched the Cultural Revolution, he was active as a young 'Red Guard' before being sent to Jilin Province for 're-education' at the hands of the local peasantry.  He escaped from Jilin by joining the army, and served as a trainee cinematographer on several agricultural documentaries. When the Beijing Film Academy re-opened in 1978, he passed the exam to enter its Directing Department – and co-directed the student tape Our Corner (1980), the first sign of the coming 'new wave' in Chinese cinema. On graduating in 1982, he co-directed a feature for children. Between 1994 and 1997 he ran the company Pegase within Beijing Film Studio and produced four features by young directors; he also acted in one of them, How Steel is Forged, directed by Lu Xuechang.
In 2002, his film Springtime in a Small Town won San Marco Prize at the 59th Venice International Film Festival. In 2003, he set up BDI Films Inc. in Beijing majoring on HD films for young generation of directors. Also in 2003 he directed his first documentary film – Delamu and in 2006 he finished his new feature – The Go Master.
Back to news