Monday, 17 October 2011
•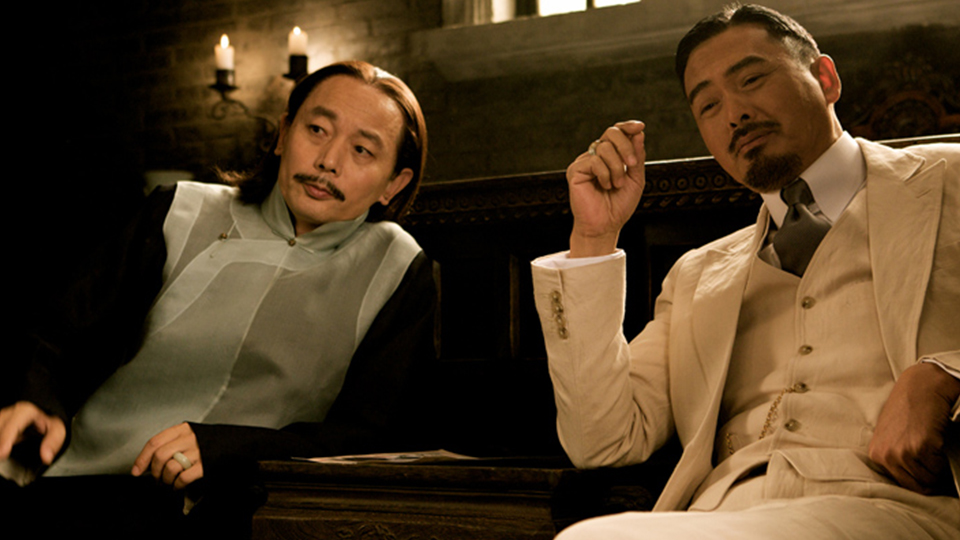 Opening night film: Let the Bullets Fly, written and directed by Jiang Wen.
The Asia Pacific Screen Awards (APSA) and the Gold Coast Film Festival have announced that five films nominated in this year's APSAs will screen at the Gold Coast Film Festival (GCFF), which runs November 21-27.
The five nominated films to screen are Norwegian Wood, Elena, Once Upon a Time in Anatolia, Children Who Chase Lost Voices from Deep Below and international box office sensation Let the Bullets Fly.
The GCFF Opening Night Film, Let the Bullets Fly, written and directed by Jiang Wen, has received two APSA nominations. The highest grossing domestic film in history at the Chinese box office, the film has been nominated for Best Feature Film and Achievement in Directing.
Once Upon a Time in Anatolia (Turkey / Bosnia and Herzegovina) has been nominated for Best Feature Film, Achievement in Directing, Achievement in Cinematography and Best Screenplay. It premiered in competition at the 2011 Cannes Film Festival where it shared the Grand Prix with Belgian filmmakers Jean-Pierre and Luc Dardenne for The Kid with a Bike. Nuri Bilge Ceylan won the APSA for Achievement in Directing in 2008 for his previous film Three Monkeys.
The APSA nominations for Achievement in Cinematography include Mark Lee Ping Bin for Norwegian Wood (Japan). The film is an adaptation of the once-proclaimed 'unadaptable' bestselling novel from Haruki Murakami that deals with the issues of life, death, art, freedom and responsibility. Directed by Tran Anh Hung, Golden Lion winner for Cyclo and Academy Award nominee for The Scent of Green Papaya, Norwegian Wood features striking performances by Ken'ichi Matsuyama (Death Note) and Oscar nominee Rinko Kikuchi (Babel), first loves who remain connected even as the world changes around them.
The APSA Nominees for Best Performance by an Actress include Nadezhda Markina from the Russian Federation who stars in Elena (Russian Federation). Elena and Vladimir, an older couple who have met late in life, come from different backgrounds and both have grown children from previous relationships. When Vladimir has a heart attack he writes a will leaving his entire fortune to his cold and distant daughter, but Elena wants the money to go to her unemployed son who is unable to support his family. The shy housewife then comes up with a plan to give her son and grandchildren a real chance in life.
APSA Nominees for Best Animated Feature Film include Noritaka Kawaguchi for Children Who Chase Lost Voices from Deep Below (Japan). Well known to the Gold Coast as the inaugural APSA winner of Best Animated Feature in 2007 for 5 Centimeters Per Second, Noritaka was also a guest of the 2010 Gold Coast Film Festival where he gave several seminars and workshops of animation filmmaking.
A story of loss set against stunning traditional animation, Children Who Chase Lost Voices from Deep Below tells the tale of Asuna (Hisuka Kanemoto), a mysterious foreign boy named Shun (Miyu Irino), and their journey to a faraway land called "Agartha". Growing up in a world yet unseen, the "Children" encounter secrets of the world on their journey, all the while holding different feelings inside of their hearts. With Shinkai's characteristic detailed, hard-hitting dialogue and portrayals of characters, this film is also filled with heart-pumping adventure and a triumphant, grand majesty.
The Gold Coast Film Festival, presented by Australia Fair Shopping Centre, will be held November 21-27 at Birch Carroll and Coyle Cinemas at Australia Fair Shopping Centre in Southport. Gold Coast City Council's Film Gold Coast is the major Government sponsor of the event. The full program of films and events will be available to view at www.gcfilmfestival.com
Filmmakers from across the Asia Pacific region and around the world will gather on the Gold Coast for the fifth annual Asia Pacific Screen Awards ceremony on November 24. APSA is an international cultural initiative of the Queensland Government through Events Queensland. The full list of APSA nominees can be viewed here.
Poster Art, Production Notes and Images for Films are available at www.gcfilmfestival.com
Back to news