Monday, 27 February 2012
•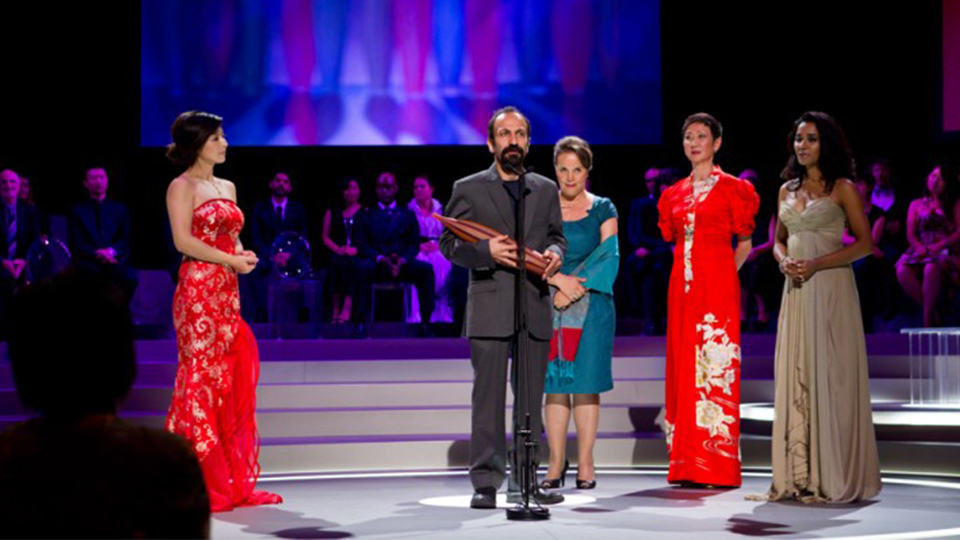 A grant from Queensland has led to the completion of an Iranian film that today won an Academy Award.
The cash grant was provided by the Motion Picture Association (MPA) in collaboration with the Asia Pacific Screen Awards – a Queensland initiative.
Iranian writer/director Asghar Farhadi's film, A Separation, took out the Best Foreign Language Film prize at this year's Oscars.
Farhadi received a US$25,000 grant in 2010 through the MPA APSA Academy Film Fund, allowing him to complete the film. It went on to win Golden Bear for Best Film at last year's Berlin International Film Festival as well as awards for Best Actor and Best Actress.
The film then picked up a multitude of international prizes, including the Sydney Film Prize, Most Popular Feature Film at the Melbourne International Film Festival and Best Feature Film at the Asia Pacific Screen Awards. It won Best Foreign Language Film at this year's Golden Globes.
The film, originally titled Jodaeiye Nader az Simin, is the first completed project funded under the MPA APSA Film Fund, established in 2010 to stimulate filmmaking in the Asia Pacific region. Seven other films have been similarly supported and are in various stages of development and production.
"This is tremendously exciting news for Asghar Farhadi, who is undoubtedly one of Iran's finest filmmakers and I am particularly pleased that APSA contributed to the development of this wonderful film," said APSA Chairman Des Power.
"European films have been the main winners in the foreign language category at the Golden Globes and Academy Awards since that category was initiated. It's our hope that many more films from the highly creative Asia Pacific region, which includes China and India, will take out future honours. This is precisely what APSA and the MPA fund encourage."
Mike Ellis, President and Managing Director of the Motion Picture Association-Asia Pacific said, "Congratulations to Asghar Farhadi and the creative team behind A Separation on this outstanding achievement. This recognition by the Academy of Motion Picture Arts and Sciences is richly deserved.
"When the members of our selection panel first assessed A Separation in 2010, they recognised a truly beautiful and unique study of the human condition. We are immensely honoured to have had the opportunity to contribute to the completion of this film, and to see such an accomplished work of cinema attain such critical distinction and move audiences all over the world."
The Asia Pacific Screen Awards are an initiative of the Queensland Government and are held in November each year. Seventy countries compete for the annual award, now regarded as the region's highest accolade for film.
The multi-award winning A Separation opens in cinemas across Australia on 1 March.
Further information on the MPA APSA Academy Film Fund is available at
http://www.asiapacificscreenacademy.com/the-academy/mpa-apsa-academy-film-fund/
Back to news