Thursday, 8 November 2012
•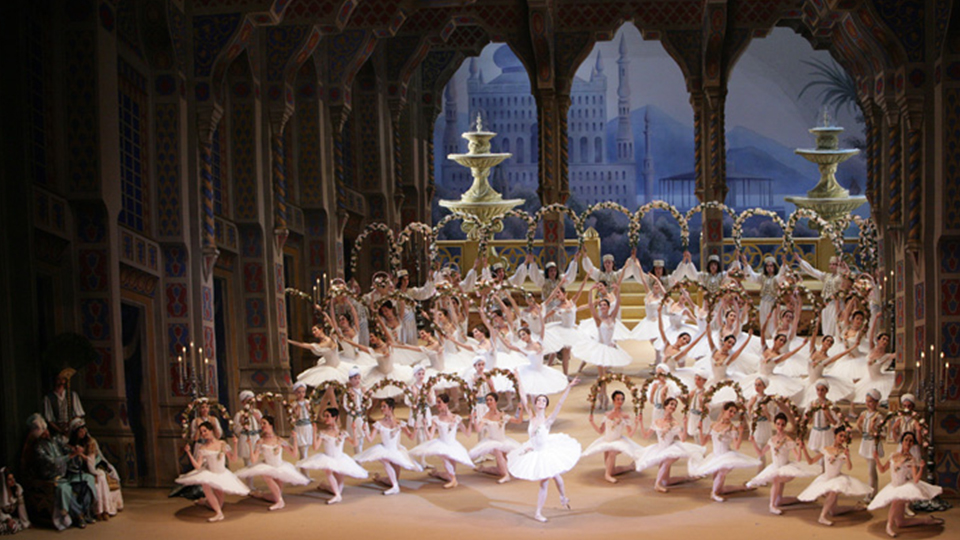 Moscow's mighty Bolshoi Ballet returns to Australia for the first time in almost two decades.
30 May – 9 June 2013, exclusive to Queensland Performing Arts Centre, Brisbane.
Founded in 1776, the Bolshoi Ballet boasts no fewer than two hundred dancers and a renowned training school, a company synonymous with scale, grandeur and the brilliant physicality of its artists.
In October of 2011 the Bolshoi Theatre reopened after a six year renovation costing over eight hundred million dollars. When the curtain went up the audience saw a brilliant new company with a new energy and sensational young talent.  It was as if this theatre, the physical embodiment of Russia's pride in its culture was, like the glittering scarlet and gold theatre, born anew.
Now it is Brisbane's turn to salute this illustrious company as it returns to Australia as part of the Queensland Performing Arts Centre's superb International Series. Yet another EXCLUSIVE for Brisbane.
The company brings with it two magnificent ballets, both rarities, one representative of the 19th century imperial Russian classical tradition, the second a masterwork from the 20th century.
Le Corsaire Thursday 30 May – Wednesday 5 June
"The Bolshoi's magnificent reconstruction of Le Corsaire by Yuri Burlaka and Alexei Ratmansky proved how exciting, compelling and artistically rewarding classical ballet can be! The dancing was divine."
Network Dance, US
Inspired by Lord Byron's epic poem, The Corsair, which sold ten thousand copies on the first day of publication, this three-act ballet was first performed at the Bolshoi in 1856. It's a swashbuckling, romantic tale of pirates, slaves and oriental intrigue and is typical of the exotic and ambitious ballets created during the Tsarist era. It is also one of the most spectacular (and expensive!) ever mounted by the Bolshoi and its many famous set pieces provide the perfect showcase for the company's stars, the soloists and its magnificent corps de ballet.
This extraordinary work, which the Bolshoi regards as one of the signature pieces of its exceptional repertoire, has never before been seen in Australia, another coup for Brisbane.
The Bright Stream Friday 7 June – Sunday 9 June
"Alexei Ratmansky has managed to produce a work nothing short of a masterpiece."
Dance Ballet Magazine, UK
In 1935, Dmitri Shostakovich, one of the most celebrated composers of the 20th century, wrote an original score for a ballet called the Bright Stream. Set on a farm it delighted audiences but did not find favour with the Soviet authorities, especially with Stalin who thought the subject of collective farming too serious for a light-hearted and joyful ballet. It was banned and not seen again until it was revived by the brilliant young choreographer Alexei Ratmansky, a former leading dancer and artistic director of the Bolshoi.
An overnight smash hit in Moscow and subsequently in London, New York and other capitals to which it has toured, it's a comedic rural romp that incorporates dazzling Cossack and other ethnic dances as well as a side-splitting cross-dressing spoof of classical ballet, The Bright Stream will charm, delight and surprise Australian ballet lovers. And it too will be seen only in Brisbane.
Please visit QPAC direct for more information on ticketing.
Back to news