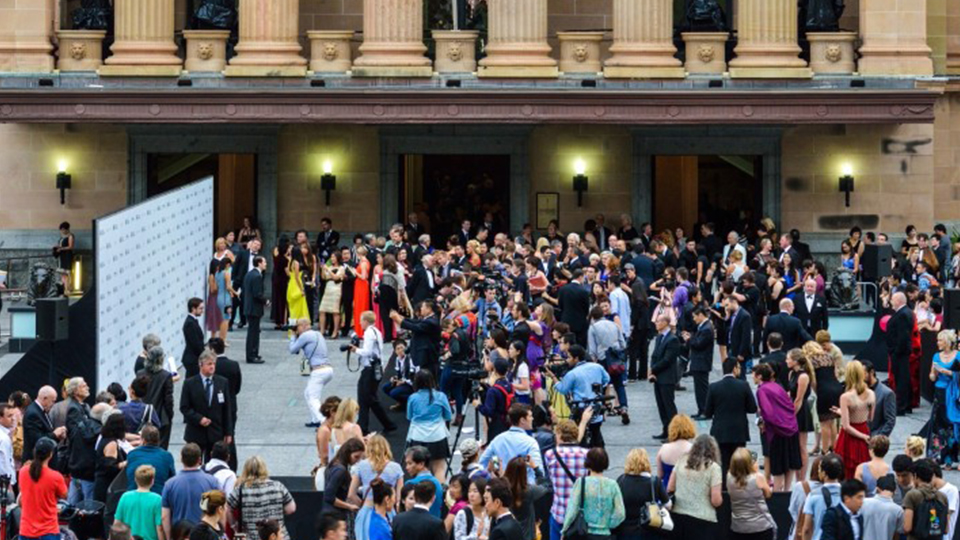 Brisbane Asia Pacific Film Festival, 29 November to 14 December 2014
Brisbane will this year stage a 16-day international film festival featuring the screening of around 60 films from the Asia Pacific, Lord Mayor Graham Quirk announced today.
Cr Quirk said the event, Brisbane Asia Pacific Film Festival (BAPFF), would be a re-imagining of the State Government's Brisbane International Film Festival, funded in part by a $700,000-a-year grant from Screen Queensland and delivered by Brisbane Marketing.
"The Brisbane Asia Pacific Film Festival will be a high-calibre film event showcasing the filmmakers, films and documentaries of the Asia Pacific Screen Awards (APSA)," Cr Quirk said.
"Free public screenings and ticketed events will be held from Saturday 29 November to Sunday 14 December including themed programs, a special showcase of the winning films, filmmaker introductions and Q&A sessions."
BAPFF will be an international screen industry event. In addition to the flagship screenings of films from the Asia Pacific Screen Awards, BAPFF will present a specially-curated showcase of the creative and cultural breadth of the works of filmmakers from the vast Asia Pacific region.
In 2013, for the first time, APSA presented a successful program of screenings giving local audiences the opportunity to preview the APSA-nominated films including Queensland and Australian premieres, award winners and box office hits.
The screenings formed part of the judging screening program for the APSA International Jury.
Cr Quirk said BAPFF would complement APSA in a much greater way and serve to confirm the vision for APSA to become a defining event for Brisbane.
The Asia Pacific is the world's fastest-growing film region encompassing 70 countries, 4.5 billion people and half the world's film output.
"BAPFF is also about positioning Brisbane for business opportunities, particularly in this year as host city of the G20 Summit," Cr Quirk said.
"Brisbane Marketing will strive to provide corporate Brisbane with opportunities to align their business aspirations in key Asian markets with high profile celebrities from these markets.
"Corporate Brisbane will also be able to treat their staff and clients to the rich cultural immersion of the BAPFF screenings, workshops and investor events.
"BAPFF naturally complements APSA, Asia Pacific Cities Summit, the Australian Performing Arts Market and the Asia Pacific Triennial."
APSA Executive Chairman Michael Hawkins said BAPFF would strengthen APSA's profile both in the Asia Pacific and locally.
"Bringing these events together will make the films of Asia Pacific region more accessible for locals and visitors and we intend to ensure the people of Brisbane have every opportunity to get involved," he said.
"I am delighted to welcome Kiki Fung from Screen Queensland to BAPFF to work with us on programming the new-look festival."
Brisbane screen culture pioneer and founding director of BIFF, Anne Demy-Geroe welcomed the new-look festival.
"It's wonderful to have a festival that builds on the long-standing legacy of the Asia Pacific work initiated during BIFF and continued through the work of the Asia Pacific Screen Awards and its Academy, of which I am a member," she said.
"It delights me to see the hard work of the Festival and the work of APSA coming together in a meaningful way. It will benefit both the community and the filmmakers of Asia Pacific."
Brisbane Marketing CEO John Aitken said Brisbane was positioning itself as a serious player in the Asia Pacific.
"Asia Pacific is the economic powerhouse of the world and hosting APSA and BAPFF strengthens Brisbane's proposition as the new world city – not just of Australia – but of the Asia Pacific," he said.
"I have no doubt that as BAPFF evolves it will also serve to highlight Brisbane as an attractive film location and cultural tourism hotspot.
"Brisbane Marketing will target the strong Asian communities of Sydney and Melbourne to ensure BAPFF is a not-to-be-missed annual event at which to see the films and meet the stars and filmmakers of their countries of origin."
Screen Queensland earlier this month announced Brisbane Marketing would take the reins of staging the international film festival. It will provide $700,000 a year for three years to Brisbane Marketing as part of its Screen Culture funding program towards staging the festival in 2014, 2015 and 2016.
KEY DATES
Brisbane Asia Pacific Film Festival November 29-December 14 2014
Asia Pacific Screen Awards Ceremony: December 11 2014
Back to news