Wednesday, 20 November 2019
•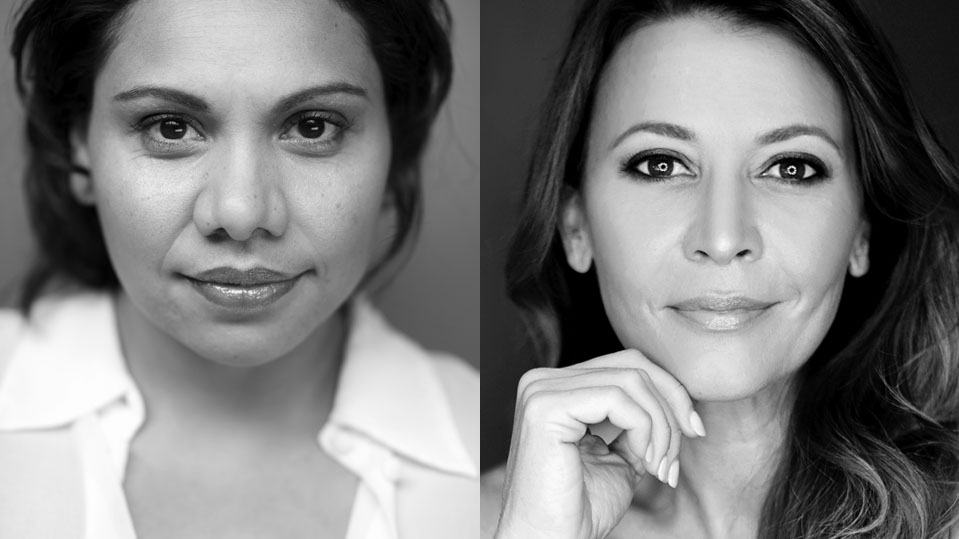 Brisbane: Lord Mayor Adrian Schrinner has welcomed two Australian stars to host the Asia Pacific Screen Awards, a ceremony that honours cinematic excellence and celebrates local and international filmmakers.
Celebrated Australian star of stage and screen Deborah Mailman AM will join respected media personality and actress Sofie Formica to host the 13th Asia Pacific Screen Awards in Brisbane on November 21.
Cr Schrinner said the major event recognises filmmakers from more than 70 countries and areas and brings even more visitors to Brisbane.
"Brisbane is now seen as a world-class venue for national and international events such as the Asia Pacific Screen Awards," he said.
"Major events such as these Awards contribute $150 million into the Brisbane economy and supports thousands of local jobs.
"Over 50 local businesses have been engaged through this year's Awards and we'll see many more indirectly benefitting, such as tourism operators, restaurants and retail stores.
"This year, we are thrilled to have Australian stars, Deborah Mailman and Sofie Formica co-host the Asia Pacific Screen Awards. Both are highly-regarded industry representatives."
Deborah Mailman, originally from Mount Isa in north-west Queensland, is a multiple Logie, AACTA, Helpmanm and Deadly Award winner. She is loved for her performances over the last two decades in films including The Sapphires, Paper Planes, Bran Nue Dae, Rabbit Proof Fence, Radiance, on television in Total Control, Mystery Road, Offspring, Cleverman, Redfern Now, Playschool, Black Comedy and The Secret Life of Us, and in stage performances of Radiance and The Sapphires among many others.
Deborah blazed a trail for Aboriginal actresses by becoming the first to win the AFI for Best Actress in 1998 and in 2017 she was made a Member of the Order of Australia for Services to the Arts and as a role model for Indigenous performers. This year she was appointed to the Board of Screen Australia and is currently on Australian screens in ABC TV's Total Control.
Sofie Formica is one of Australia's most popular lifestyle presenters with 30 years of experience in Australia and the United States presenting television in the entertainment and lifestyle genres.
Sofie began her television career at the age of 14 in children's programming. Her resume boasts appearances on Wombat, Saturday Disney, Just Kidding and on Now You See It as Australia's first female game show host. During a stint in Los Angeles, Sofie worked as a reporter on Extra, a national entertainment magazine show, interviewing many Hollywood actors.
In San Francisco, she hosted programs The Web and TV.Com for the USA Network and she worked alongside Oprah Winfrey in a 13-part series Oprah Goes Online. Sofie occasionally appears in feature films including San Andreas (2015) with Dwayne Johnson and she is a highly sort emcee and facilitator. Sofie is currently the longest-running host of Channel 7's The Great Day Out (formerly The Great South East).
2019 marks Sophie's fourth time hosting APSA, with previous co-hosts including internationally acclaimed New Zealand actor Cliff Curtis (2018), multi-award-winning Singaporean director Anthony Chen (2015) and leading presenter of China's International Channel Shanghai, Lei Chen (2013). Previous hosts have also included Australian actors David Wenham and Aaron Pedersen.
The Ceremony will open with a Welcome to Country by the Nunukul Yuggera Aboriginal Dance Company.
Three entertainment pieces curated for the APSA ceremony include a special Indian/Australian piece, a fusion of Chinese, Japanese and Australian musical themes and Korean/Australian song for peace. Performers include vocalist Sarangan Sriranganathan, Bobby Singh on tabla, and Christina Leonard on soprano sax, Riley Lee on shakuhachi, Elena Kats-Chernin on piano, and the Sculthorpe String Quartet.
Some of the most significant screen storytellers, major stars and key industry figures from the rich and diverse cultures of the region will converge in Brisbane for a week of networking, opportunities, cultural exchange and celebration of cinematic excellence.
Guests walking the carpet tonight include:
Brisbane Lord Mayor Adrian Schrinner
Iconic Australian actor and APSA Academy President Jack Thompson AM
APSA Ceremony hosts Sofie Formica and Deborah Mailman AM
David Wenham
Patron of the Asia Pacific Screen Awards, Busan Film Festival founder Kim Dong-ho
Producer of Bong Joon-ho's Parasite, Jang Young Hwan
Actresses: Samal Yeslyamova (Kazakhstan), Max Eigenmann (Philippines), Nina Mazodier (Georgia)
Actors: Manoj Bajpayee (India), Navid Mohammadzadeh(Iran), Nuttawat Attasawat (Thailand)
Writer/director of Australia's official Oscar®submission Buoyancy, Rodd Rathjen
Producer of The Australian Dream Nick Batzias 
Screen Queensland CEO Kylie Munnich
APSA International Jury members – Asia Pacific selector for Cannes and Venice Paolo Bertolin, Deputy Chair of the European Film Academy, prolific producer and activistMike Downey, Producer of 2017 APSA Best Feature Film Sweet Country Greer Simpkin and Oh Jung-mi APSA-winning co-writer of Lee Chang-dong's Burning
APSA Youth, Animation, Documentary International Jury chair, Indonesian auteur, Garin Nugroho, and jury member CEO of Animal Logic Zareh Nalbandian
From Kazakstan writer/director Adilkhan Yerzhanov and producer Olga Khlasheva
From People's Republic of China, nominated screenwriter A Mei, producer LiangYing, cinematographer Deng Xu 
Korean cinematographer Kim Hyunseok.
New Zealand animator Kirby Atkins
Korean-born, New Zealand raised producer/editor/director Zoe Sua Cho(House of Hummingbird)
From Bhutan, director/producer Tashi Gyeltshenand producer Ram Krishna Pokharel (The Red Phallus)
Russian director Liubov Borisovaand producer Sardana Savvina from the remote Yakutsk region of Russia, 450kms south of the Arctic Circle.
Fresh Indian cinematic voice Ridham Janve, nominated for Best Feature Film
Iranian animator Behzad Nalbandi, documentary maker Farzad Khoshdast and screenwriters Mohsen Gharaei and Mohammad Davoodi
Representing Made in Bangladesh'sCultural Diversity nomination, Producer Ashique Mostafa
Philippe Bellaïche, director and producer of documentary Advocate, which just won Best Doc at Antenna
37 films from 22 countries and areas of Asia Pacific achieved nominations for the prestigious awards, drawn from the 289 films in APSA competition.
APSA is an international cultural program supported by Brisbane City Council and powered by Brisbane Marketing. APSA is endorsed by foundation partners UNESCO and FIAPF-International Federation of Film Producers Associations. The awards ceremony is an exclusive presentation unique to Brisbane.
MEDIA CONTACTS
Cathy Gallagher [email protected] +61 (0)416 227 282
Alicia Brescianini [email protected] +61 (0)400 225 603
MEDIA ACCESS POINTS FOR APSA CEREMONY – FOOTAGE & STILLS DOWNLOADS
Live coverage of #APSA2019 winners and acceptance speeches available via Facebook and Twitter:
facebook.com/asiapacificscreenawards
Images available here: https://www.dropbox.com/sh/j4c5sng2v1u0hf5/AAC2Ry5qqdS8JtFLIme4LBuQa?dl=0
Winner clips & interviews  to be uploaded by 10.00 AEST Friday 22 November to:  https://www.youtube.com/user/APSATV
Hi-res files available – please request link
Back to news