Friday, 5 November 2021
•
First ever APSA wins for films from Sri Lanka, Vietnam as early Awards announced for Vietnam's Lê Bảo, Sri Lanka's Prasanna Vithanage FIAPF Award for Russia's Sergey Selyanov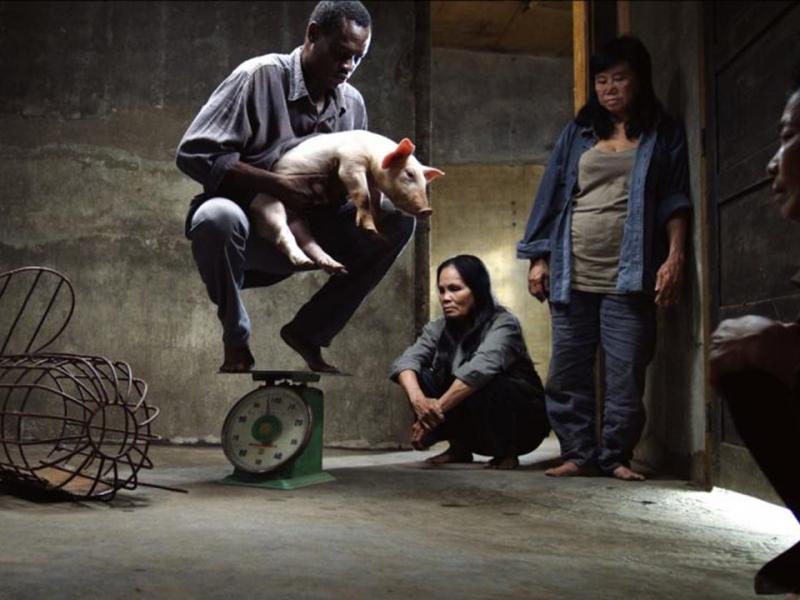 Gold Coast, Australia:  The Asia Pacific Screen Academy today announced the winners of APSA's three special award categories, one week ahead of the 14th Asia Pacific Screen Awards Ceremony on November 11.
These three awards encompass three significant pillars of APSA's mission – to recognise and honour a bold new directorial voice in Asia Pacific Cinema, an outstanding contribution to the development of the region's cinema, and a work of cinematic excellence which, through its storytelling, offers insight and greater understanding of the region's rich and diverse cultures. 
They also represent APSA's founding partnerships with UNESCO and FIAPF–International Federation of Film Producers Associations, and long connections with NETPAC (Network for the Promotion of Asia Pacific Cinema) and Griffith Film School (GFS).
Chair of the Asia Pacific Screen Academy Tracey Vieira said "These three awards represent APSA's foundational aims – to acclaim and promote filmmaking in the Asia Pacific region that best reflects its culture, origins and cinematic excellence. Common to these three winners is creative expression without limitation in telling the stories of Asia Pacific. APSA is honoured to play a role in amplifying the global awareness of these extraordinary screenmakers and their work."
The Cultural Diversity Award under the patronage of UNESCO is awarded to Sri Lanka's Prasanna Vithanage for Children of the Sun (Gaadi). Despite many previous APSA nominations for Sri Lankan films, this award marks the first win. 
Revered filmmaker Prasanna Vathanage said "I am extremely happy to receive this award today. Gaadi has been a dream project for me. I have been working for thirty years for this project. Today I would like to thank the entire team of Gaadi who contributed to give a long-due dignity to a group of people who have been treated as human dust in Sri Lanka."
This award was presented by the APSA International Nominations Council who said "One of the most prominent Sri Lankan filmmakers, Prasanna Vithanage, has told an incredibly tough but important story with delicacy and beauty. The story of oppression, cruelty and rejection, juxtaposed with the exquisite beauty of nature and the inhabitants of this land is striking. But the most important thing conveyed by the director is depicting the strength of the spirit of the people in the struggle for their freedom."
The Young Cinema Award in partnership with NETPAC and GFS winner is Lê Bảo for his directorial debut Taste (Vị) marking the first ever APSA win for a film from Vietnam. 
In accepting the Award LÊ Bảo said "I am honoured to receive the 2021 APSA Young Cinema Award. It is a great surprise, and I dedicate this award to our actors and the entire team. They worked very hard, bravely, and sacrificed for the film.
The Young Cinema Award recognises the abundant emerging talent of the Asia Pacific.
This award was determined by APSA International Nominations Council, who said "Taste, the directorial debut of Lê Bảo, demonstrates a truly unique vision. The film is extremely unusual in its imagery, and sits comfortably among some of the great auteurs of East Asian slow cinema. For a first film it is surprisingly fresh and represents an audacious and fearless approach to filmmaking that is very exciting. We can't wait to see more from this bold new voice of Asia Pacific cinema."
Taste (Vị) (Vietnam, Singapore, France, Thailand, Germany) also received a nomination for Achievement in Cinematography for Nguyễn Vinh Phúc. The winner in this Award category will be announced during the APSA Ceremony on November 11. 
The 2021 International Nominations Council, an eminent group of screen professionals drawn from Asia Pacific and beyond. The 2021 International Nominations Council is chaired, for the 14th year, by Hong-Joon Kim (Republic of Korea), joined by Gulnara Abikeyeva, (Kazakhstan),  Anne Démy-Geroe (Australia), Delphine Garde-Mroueh (France), Anderson Le (United States), Deepak Rauniyar (Nepal) and Lorna Tee (Malaysia).
The third special award to be announced in advance of the APSA Ceremony is the FIAPF Award for Outstanding Contribution to Asia Pacific Cinema, determined by APSA founding partner FIAPF–International Federation of Film Producers Associations.
Luis Alberto Scalella, President of FIAPF announced the 2021 FIAPF Award recipient as prolific Russian producer, Sergey Selyanov. 
"We are proud to celebrate Sergey Selyanov and his prolific career as a producer by remitting him the 2021 FIAPF Award for Outstanding Achievement in Film in the Asia Pacific region. Sergey Selyanov is a true story maker whose work illustrates the pivotal role of the producer in the creative process of making a film. He is a committed person caring for his film community and dedicating time and efforts for the development of the Russian film and TV sector at home and abroad in his capacity as Chair of the Association of Russian Film and Television Producers,"" Mr Scalellasaid. 
In accepting the award Sergey Selyanov said "The 2021 Award for outstanding achievement in Asia Pacific regions means a lot to me. It marks more than 10 years having been the President of the Russian Producers Association, and almost 30 years of working in the movie industry as head and founder of CTB Film Company. Throughout my lifetime in the industry I have tried my best to serve the film community and encourage the full creative freedom of filmmakers in Russia.
"The motto of CTB Film company is "let hundreds of flowers bloom". That means that we motivate Russian filmmakers to experiment in different kinds of movies, express their ideas and face new challenges without fear. This could not have happened without inspiration and support from you, dear friends, in the international film community. Thank you very much."
As founder and head of CTB Film Company, Selyanov has produced more than 140 films across three decades, with multiple awards and festival selections from Russian and international film festivals and events, including 2021 Cannes Grand Prix winner Compartment no. 6 (2021), 2017 APSA Jury Grand Prize winner Arrhythmia (2017),  Nika and Golden Eagle award winning Salyut-7 (2017), APSA nominated animation Sheep and Wolves (Volki I Ovtsy) (2016), APSA Best Animated Feature Film winner Koo! Kin-dza-dza (2012), APSA nominated The Tale of Soldier Fedot, the Daring Fellow (Pro Fedota-Streltsa, Udalogo Molodtsa 2009),  APSA Best Film and Prix Un Certain Regard winner Tulpan (2008), Nika Award winning and Oscar nominated Mongol (2007). 
In 1998, Sergey was awarded the Khanzhonkov Medal as the Best Russian Producer. In 1999, he received a Producer's Award from the American Motion Picture Association for outstanding achievement in the development of private film production in Russia. The National Guild of Russian Film Critics and Film Press awarded Sergey with a special award as the Best Film Producer of the 1990s and a special award for bravery in the promotion of national filmmaking on Russian screens. Recipient of multiple Russian national film awards, including the Nika (Best Film: Arrhythmia, 2017; The Cuckoo, 2003; Of Freaks and Men, 1999) and the Golden Eagle (Salyut-7, 2017; The Cuckoo, 2003; Anton's Right Here, 2014). Recipient of the 2003 Russian State Prize for cinematography (The Cuckoo),  and the 2015 President's Award in the field of art and literature for children and youth for his contribution to the development of Russian animation. The 2016 Russian State Prize was awarded to Melnitsa Animation Studio, producers Aleksander Boyarsky and Sergey Selyanov, and director Konstantin Bronzit for their enormous contribution to the development of animation. The 2017 Ikar Film Award for producers was given to Sergey Selyanov and Aleksander Boyarsky "for their consistent success of theatrical releases in Russia." In 2021, for the first time in the history of the Kinotavr Film Festival, the award for contribution to cinema was given to a producer: to Sergey Seylanov "for his unique producer instincts and his support for Russian talent." Sergey Selyanov has served as Chairman of the Board of the Association of Film and Television Producers for a decade.  
Links to watch, share and embed: 
https://www.youtube.com/watch?v=OBcIQ5txmmY
https://www.youtube.com/watch?v=8RhuhPNcEkE&t=3s
https://www.youtube.com/watch?v=ZBCe403_1Fg
The 14th APSA Ceremony on November 11, will see the presentation of winners determined by the APSA International Juries in the Award categories of Best Feature Film, Best Youth Feature Film, Best Animated Feature Film, Best Documentary Feature Film, Achievement in Directing, Best Screenplay, Achievement in Cinematography and APSA Jury Grand Prize. 
Back to news