Wednesday, 30 October 2019
•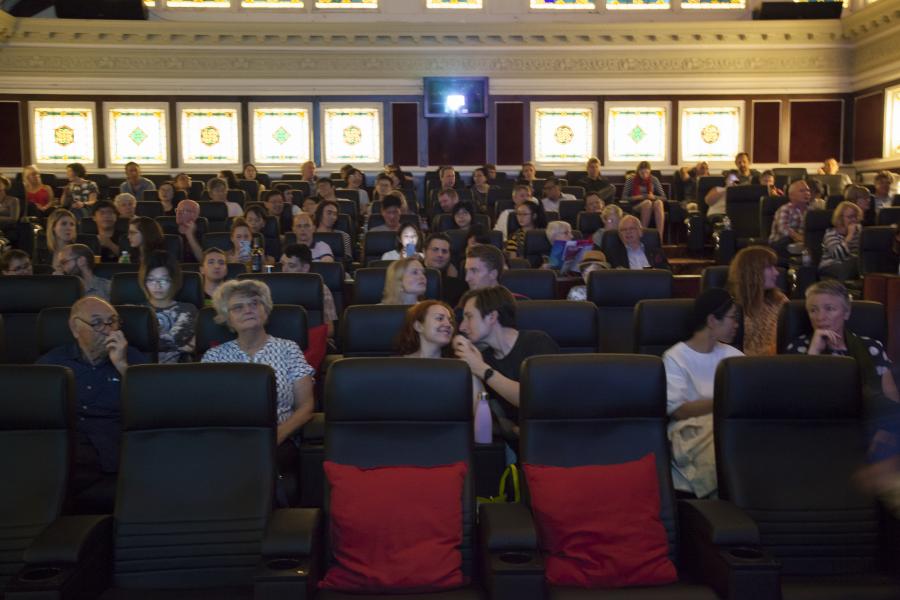 Legendary Australian actor Jack Thompson AM PhD is set to appear In Conversation with David Wenham for the Brisbane premiere of NFSA Restores: Sunday Too Far Away (1975).
Lord Mayor Adrian Schrinner said the event headlines a series of free public events as part of the new-look Asia Pacific Screen Forum in the lead up to the 13th Asia Pacific Screen Awards (APSA) in November.
"We are thrilled to present APSA and see two Australian greats, Jack Thompson and David Wenham, share the stage for a highly entertaining conversation," Cr Schrinner said.
"To kick off the Asia Pacific Screen Forum, there will be a weekend of animated films at the Gallery of Modern Art on November 16 and 17, including four new films that have been nominated for Best Animated Feature at APSA."
Cr Schrinner said the nominated animated films include everything from Mosley, a New Zealand-made adventure featuring the voice of Lucy Lawless, to the film Japan has put forward for the 2020 Oscars®, Weathering with You.
Each film will be opened with an animated short film from the SIGGRAPH Asia Computer Animation Festival, the world's biggest computer animation festival, which is coming to Brisbane for the first time in November.
"Audiences will also have the chance to hear from APSA Award-winning Kazakh filmmaker Adilkhan Yerzhanov in a special Directors Chair conversation, along with other filmmakers throughout the forum," he said.
"The international VFX studio behind the Star Wars films, Industrial Light and Magic, will also run a free workshop for aspiring filmmakers to learn from industry leaders.
"The Asia Pacific Screen Awards delivers a rich and diverse program of events to Brisbane and we are proud to host it for another year.
"We are expecting a great turn out for the Asia Pacific Screen Forum and I highly encourage Brisbane residents to come out and join in the fun."
The Asia Pacific Screen Forum includes a range of free and ticketed events. For more information visit asiapacificscreenawards.com
IMAGES: bit.ly/33VwvVn
Daniel Anderson | Brisbane Marketing
M: 0449 224 994 | E: [email protected]
Cathy Gallagher | ABCG Publicity
M: 0416 22 72 82 | E: [email protected]
Alicia Brescianini | ABCG Publicity
M: 0400 225 603 | E: [email protected]
SCREENINGS
Penguin Highway
16 November, 12.00pm
Gallery of Modern Art
FREE
Underdog
16 November, 2.30pm
Gallery of Modern Art
FREE
Mosley
17 November, 12.00pm
Gallery of Modern Art
FREE
Weathering with You
17 November, 2.30pm
Gallery of Modern Art
FREE
Sunday Too Far Away + In Conversation
20 November, 6.00pm
Gallery of Modern Art
FREE
INDUSTRY PROGRAM
MONDAY 18 NOVEMBER 2019
The Directors Chair with Adilkhan Yerzhanov
6.00pm – 7.30pm
Emporium Hotel South Bank
FREE (Registration required)
TUESDAY 19 NOVEMBER 2019
Industry Roundtable 1 PROTEST IN MOTION: Political expression in animation
11.30am – 1.00pm
Emporium Hotel South Bank
Ticketed
Opening Night: Celebrating 100 Years in Korean Cinema
6.00pm – 9.00pm
Emporium Hotel South Bank
Ticketed
WEDNESDAY 20 NOVEMBER 2019
Asia Pacific Screen Forum Brunch
9.30am – 11.00am
Emporium Hotel South Bank
Ticketed
Industry Roundtable 2 REELING BACKWARDS INTO TOMORROW: How historical reflections serve storytelling today
11.30am – 1.00pm
Emporium Hotel South Bank
Ticketed
Creative Collaborations: Australia & Republic of Korea in Focus
3.00pm – 5.00pm
Emporium Hotel South Bank
Ticketed
APSA Reel Connections
6.00pm – 8.00pm
619 Stanley St, Woolloongabba
Ticketed
THURSDAY 21 NOVEMBER 2019
Meet the Programmers
9.00am – 11.00am
State Library of Queensland
Ticketed
Industry Roundtable 3 SUSTAINABLE CINEMA: When culture meets the commercial
11.30am – 1.00pm
Emporium Hotel South Bank
Ticketed
Industrial Light & Magic VFX Workshop
2.00pm – 3.30pm
State Library of Queensland
FREE (Registration required)
Back to news