Friday, 18 November 2011
•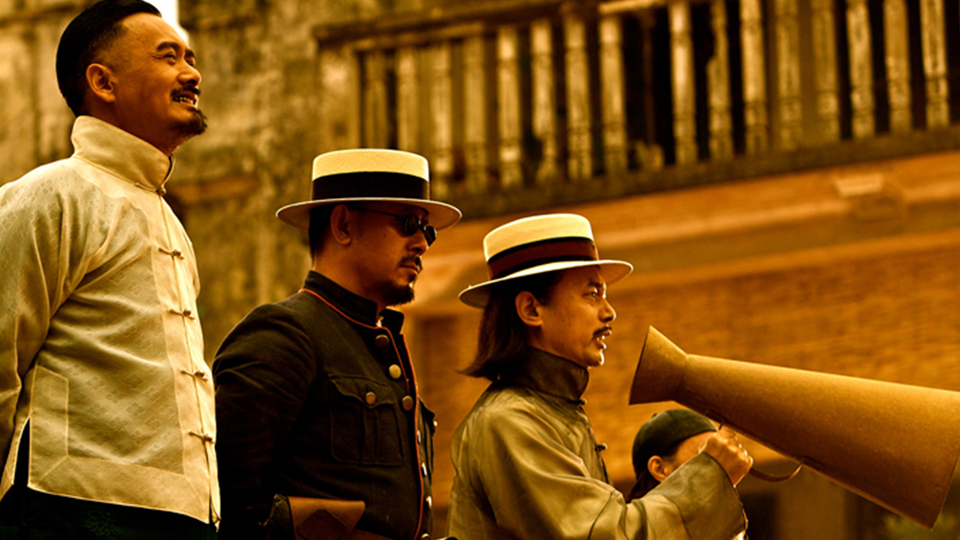 The Gold Coast Film Festival kicks off this weekend, November 21 with its Opening Night Film – APSA Best Feature Film and Achievement in Directing Nominee Let The Bullets Fly (People's Republic of China – Mainland China / Hong Kong). Five films nominated in this year's APSAs will screen at the Festival which runs through to November 27.
APSA-nominated actress, Nadezhda Markina, will introduce the Festival's screening of her film Elena (Russian Federation) and participate in a Q&A following the film on Tuesday November 22 at 6pm.
Turkish APSA Nominees Zeynep Özbatur (producer) and Göhkan Tiryaki (cinematographer), will introduce the screening of Once Upon a Time in Anatolia (Turkey / Bosnia and Herzegovina) on Wednesday November 23 at 6.30pm, and will also participate in a Q&A following the film. Once Upon a Time in Anatolia has been nominated for four APSAs, the equal highest number of nominations in the 2011 competition.
Noritaka Kawaguchi, producer of Best Animated Feature Film Nominee Children Who Chase Lost Voices from Deep Below(Japan), will also attend the Festival. Well known to the Gold Coast as the inaugural APSA Winner of Best Animated Feature in 2007 for 5 Centimeters Per Second, Noritaka was also a guest of the 2010 Gold Coast Film Festival where he gave several seminars and workshops of animation filmmaking.
Noritaka Kawaguchi will also participate in the Gold Coast Film Festival's Cool Japan Art Exhibition, curated by CoMix Wave Films' Kano Takahashi. Much of the work in the exhibition is from Children Who Chase Lost Voices from Deep Belowdirector and animator Makoto Shinkai, including original concept drawings, original layouts and storyboards. As part of Cool Japan, Noritaka Kawaguchi will give a seminar on anime filmmaking at 2.30pm on Friday November 25 at the Robina Community Centre.
Norwegian Wood (nominated for an APSA for Achievement in Cinematography) will also screen at the Gold Coast Film Festival in the Cool Japan program along with two other APSA competition entries 13 Assassins and Midori-ko.
APSA works closely with Gold Coast Film Festival to offer audiences the opportunity to see films in the APSA competition. Also screening are APSA entries Detective Dee and the Mystery of the Phantom Flame, from Hong Kong/People's Republic of China and executive produced by APSA International Jury president Nansun Shi, and Man from Nowhere (Republic of Korea). Both feature in the Action on Film program at the Festival.
The Gold Coast Film Festival, presented by Australia Fair Shopping Centre, will be held November 21-27 at Birch Carroll and Coyle Cinemas at Australia Fair Shopping Centre in Southport. Gold Coast City Council's Film Gold Coast is the major Government sponsor of the event. The full program of films and events will be available to view at www.gcfilmfestival.com.
Filmmakers from across the Asia Pacific region and around the world will gather on the Gold Coast for the fifth annual Asia Pacific Screen Awards ceremony on November 24. APSA is an international cultural initiative of the Queensland Government through Events Queensland. The full list of APSA nominees can be viewed here.
Watch the Ceremony Live Webcast.
Back to news