Tuesday, 22 November 2011
•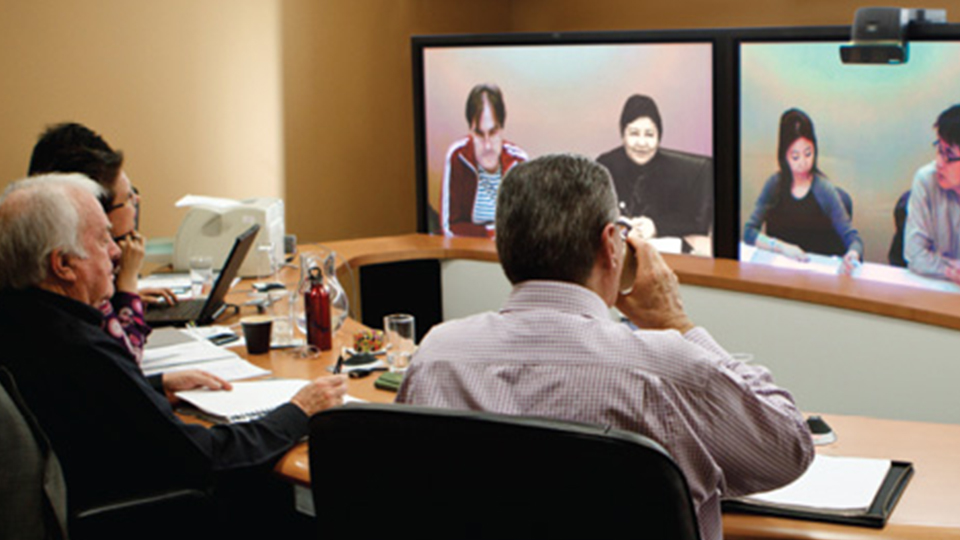 The Asia Pacific Screen Awards (APSA) Nominations Council met in late September to determine Nominees in the fifth annual Asia Pacific Screen Awards, the region's highest accolade in film.
For the first time, the Council utilised cutting edge technology that provides a face-to-face meeting experience live through the Cisco intelligent network.
The deliberations of Nominations Council members from the Republic of Korea, Singapore, Australia, Hawaii, Japan and Taiwan took place using Cisco TelePresence which combines ultra high definition video, spatial audio and specially designed meeting rooms and interactive elements enabling council members to communicate as naturally and effectively as they would in person. Council members in five locations were brought together by Cisco to deliberate on films and determine the nominees without the need to leave their home cities.
"Cisco's technology enabled APSA to significantly reduce its carbon footprint and, in increasingly busy times, it also ensures we have the very best calibre of cinema experts on our Nominations Council by reducing the often onerous requirement for international travel," said APSA Artistic Director Maxine Williamson.
The Nominations Council is chaired once again by filmmaker and academic Professor Hong-Joon Kim (Republic of Korea) and the 2011 Council members are Russell Edwards (Australia), Jeannette Paulson Hereniko (Hawaii, USA), Philip Cheah (Singapore), Yuka Sakano (Japan) and Peggy Chiao (Taiwan). APSA Chairman Des Power and Artistic Director Maxine also participated in the process.
Professor Hong-Joon Kim had nothing but praise for the Cisco TelePresence experience.
Speaking from Seoul, he said: "At first the Cisco TelePresence meeting felt a little awkward but, after just a one day session, Council members felt very comfortable speaking to each other in this way. It was more formal in a way than face to face meetings, which is a good thing. You try to be concise and straightforward, and so the technology and the format influence the content of the discourse. It's a very effective means of communication."
Jeanette Hereniko participated in the Nominations Council deliberation via Cisco TelePresence from Singapore.
"What happens is that you become much more efficient in the deliberations. I found that I was more business-like, more concise, more articulate and to the point. Whereas I think if we were in a group, there'd be a lot more chitchat. From an efficiency point of view this technology saves a lot of time and energy and the quality of the technology experience and Cisco staff here in Singapore were excellent," Ms Hereniko said.
The Nominations Council considered 240 films from 43 countries including, for the first time, films from Samoa and Cyprus. Nominees in the Asia Pacific Screen Awards will be announced on October 11 and the Winners will be announced at the annual APSA Ceremony on Australia's Gold Coast on November 24.
In another innovation for APSA, from this year APSA Academy members have the right to vote in selected categories. Past Jury, Nominations Council, Documentary and Animation Academy members will determine the Nominees and Winners for Best Animated Feature Film and Best Documentary Feature Film in the 2011 competition. Children's Feature Film Academy members will, along with past Jury and Council, decide on the Nominees for Best Children's Feature Film with the Winner in that category to be determined by the International Jury ahead of the APSA Ceremony.
The APSA online viewing and voting platform for Academy Members – APSA View – is now live.
The 2011 Asia Pacific Screen Awards Ceremony will be webcast live through:
Back to news