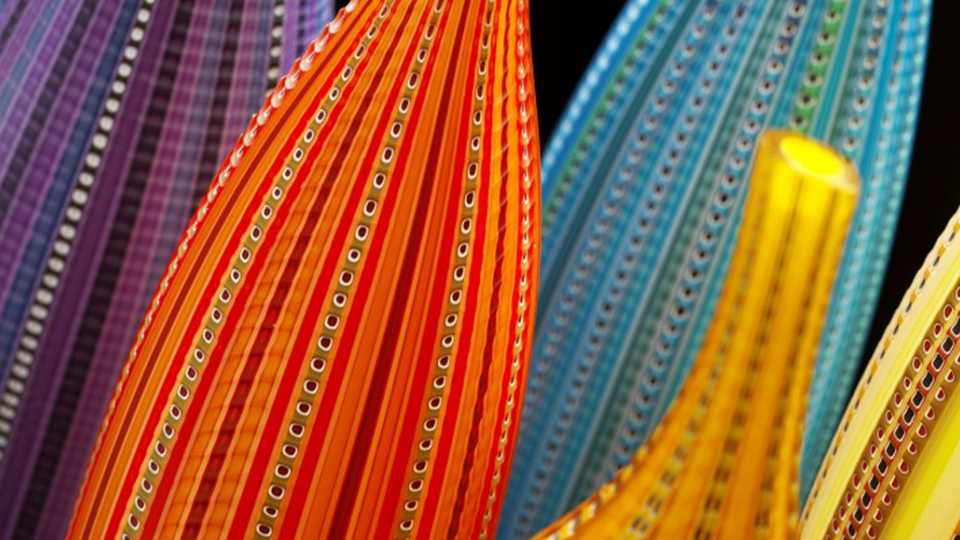 Six highly acclaimed filmmakers have been appointed to the International Jury for the 7th Asia Pacific Screen Awards (APSA) to be held on 12 December in Brisbane, Australia, APSA Executive Chairman Michael Hawkins announced in Busan today.
Esteemed Indian screenwriter and director Shyam Benegal has been appointed as the Jury President to lead a group of accomplished Jury members including Korean screenwriter and director Kim Tae-yong, "Queen of Sri Lankan Cinema" actress Malini Fonseka, Turkish actor Tamer Levent, Swiss director Christoph Schaub and Hong Kong producer Albert Lee.
Speaking at an Australian Embassy event welcoming Australians to the Busan International Film Festival, Mr Hawkins said he was thrilled to announce such incredible talent for the International Jury tasked with determining this year's APSA winners from an extremely high calibre of nominees.
"It is my absolute pleasure to announce the APSA International Jury from Busan today on behalf of our managing organisation, Brisbane Marketing," he said.
"As India celebrates 100 years of cinema, it is fitting that the International Jury be led by a filmmaker of such gravitas as Shyam Benegal. The important task of determining the winners of the region's highest accolade in film is being undertaken by a truly remarkable group of eminent filmmakers.
"Brisbane's Lord Mayor Graham Quirk is thrilled that Mr Benegal accepted our invitation, and looks forward to welcoming him and his fellow jurors to Brisbane."
The APSA International Jury will meet in Brisbane in the lead-up to the ceremony to view nominees and determine the winners of six award categories.
Shyam Benegal's four-decade career has seen his 26 films acclaimed within India and selected to screen at prestigious international film festivals including Cannes and Berlin. His awards and accolades include being conferred with two of the Indian Government's highest civilian awards and the highest award in Indian cinema, the Dadasaheb Phalke Award for Lifetime Achievement.
His debut feature Ankur in 1974 confirmed Mr Benegal as a member of India's New Wave Cinema, was nominated for the Golden Bear at the 24th Berlinale, was India's Official Entry for the Academy Awards®, received the three National Film Awards and introduced actress Shabana Azmi (APSA Jury President 2007) to the screen.
Benegal leads the APSA International Jury comprised of:
The Hon Dr Malini Fonseka, popularly known as the "Queen of Sri Lankan Cinema" and now a Member of the Sri Lankan Parliament. Dr Fonseka is celebrating 50 years in the film industry this year, has directed three and starred in over 150 films, and has received numerous awards including a Best Performance by an Actress nomination at the 2009 APSAs for Flowers of the Sky. CNN named Dr Fonseka as one of Asia's 25 great actors of all time.
Multi-award winning Korean filmmaker and Professor at Dankook University Kim Tae-yong, the director of Memento Mori which is considered one of the most influential Korean horror films of the 2000s. His other award-winning films include Family Ties, Late Autumn and Beautiful, which were selected to screen at the Sundance, Busan, Thessaloniki and Paris film festivals.
Legend of Turkish stage and screen Tamer Levent starred in the 2012 APSA Best Feature Film Tepenin Ardi (Beyond The Hill) and was a nominee for Best Performance by an Actor for the same film. Mr Levent stars in four feature films currently in production including the new film by Turkish auteur Nuri Bilge Ceylan. He is currently working with Georgian filmmaker, and a member of the 2012 APSA International Jury, George Ovashvili.
Swiss writer and director Christoph Schaub has directed eighteen feature films and documentaries, many of which have been invited to screen at festivals throughout the world and have won national and international awards. His 2009 feature film Giulias Verschwinden (Julia's Disappearance)starring Bruno Ganz and Corinna Harfouch won the Audience Award at the 2009 Locarno Film Festival. Mr Schaub has been nominated for the Swiss Film Prize six times. As a member of the European Film Academy (EFA), Mr Schaub's appointment to the Jury highlights the established coalition between the APSA Academy and the EFA.
Renowned Hong Kong film producer, Albert Lee, who has produced more than 20 feature films in the past decade. Mr Lee is one of the region's most active and prolific film producers, internationally recognised for film production and distribution. Lee was inducted into the APSA Academy in 2011 for Rang Zidan Fei (Let the Bullets Fly), which, during its release, became China's highest grossing film of all time. Let the Bullets Fly marks Lee's second successful collaboration with director Jiang Wen, the first being The Sun Also Rises, which competed for the Golden Lion at the 2007 Venice Film Festival.
The Asia Pacific Screen Awards are managed by economic development board Brisbane Marketing in a unique collaboration with Paris-based UNESCO and FIAPF-International Federation of Film Producers Associations.
The Asia Pacific Screen Awards Patron is Kim Dong-ho, the Honorary Festival Director of Korea's world-renowned Busan International Film Festival, and member of the Advisory Council of NETPAC, the Network for Promotion of Asian Cinema. In 2010 he became the first Patron of the APSAs. Kim Dong-ho served on the International Jury of the inaugural APSAs in 2007.
The Awards are the region's highest accolade in film, recognising and promoting cinematic excellence and cultural diversity of the world's fastest growing film region: comprising 70 countries and areas, 4.5 billion people, and responsible for half of the world's film output.
Back to news