Tuesday, 10 December 2013
•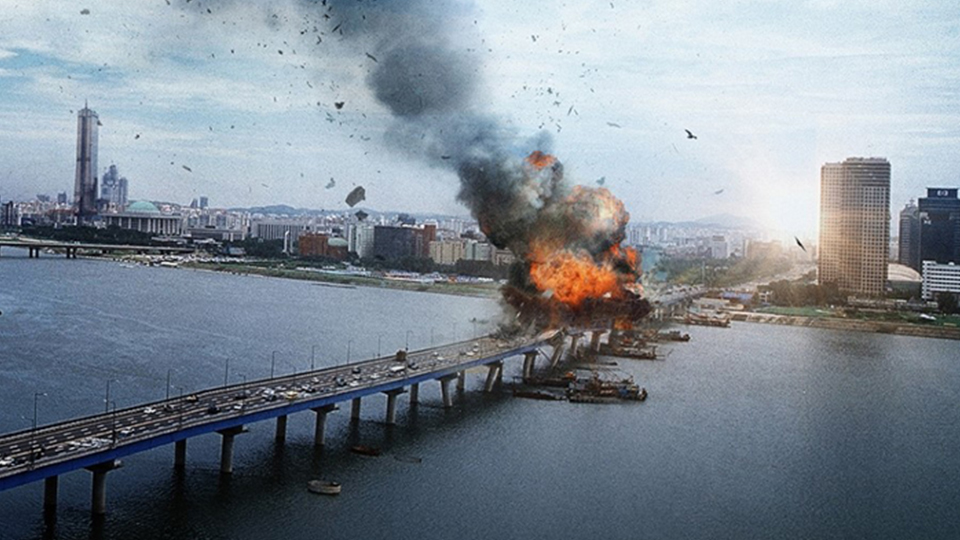 The Asia Pacific Screen Awards (APSA) and FIAPF-International Federation of Film Producers Associations announced today that Korean film producer Lee Choon-yun will be the 2013 recipient of the FIAPF Award for Outstanding Achievement in Film in the Asia Pacific region.
Brisbane Lord Mayor Graham Quirk will welcome Mr Lee to Brisbane to accept the award at the 7th annual Asia Pacific Screen Awards ceremony at Brisbane's City Hall on December 12th.
Over the past decade, during arguably the most important period in the history of Korean cinema, Mr Lee has been at the centre of film and culture. He has represented the film industry through some official leadership positions and has acted as an interlocutor between the industry and the government, elder filmmakers and the new generation, the established and the independents.
Mr Lee is known for his discovery and mentoring of new talent, for launching a new style in Korean filmmaking, and for his integrity, honesty and devotion to the industry. He is also well-known for his sense of humour and makes cameo appearances in many Korean films.
In 1994 Mr Lee established production company Cine2000, which greatly contributed to the diversity of Korean genre films. In the aftermath of Korean film liberalisation movement, Mr Lee's productions would change the face of Korean genre cinema.
His 'Whispering Corridors' series launched in 1998 with Girls High School is regarded as the beginning of the so-called 'K-Horror' genre. Girls High School was a big commercial success and went on to international acclaim through film festival play and the DVD market around the world.
Next in the series, Memento Mori, was a widely influential film and is now considered a classic of its time. It marked the directorial debut of co-directors and graduates of Korean Academy of Film Arts, Kim Tae-yong and Min Kyu-dong. The film was selected by several international festivals.
The more than 20 productions of Cine2000 include the five instalments of Whispering Corridors, Park Chan-wook's Trio(1997), the melodrama Interview (2000), the erotic drama Addicted (2002), the sports comedy Spin Kick (2003), the period biopic Hwang Jin Yi (2007) and the hit action-comedy Running Turtle (2009) starring Kim Yun-seok.
Staunchly independent in terms of keeping principles in producing films, Mr Lee has supported many young filmmakers providing them with directorial debut opportunities including most recently, Kim Byung-woo whose The Terror Live was the surprise hit of 2013. Similarly, through his productions he has launched the careers of many actors and actresses.
In 2006 Mr Lee was named Best Producer of the Year by the 9th Director's Cut of Korea and in 2009 he was elected as President of Asia-Pacific Producers Network and was bestowed a 'Special Award' by the Organisation of Women in Film.
FIAPF President, Mr Luis Alberto Scalella said: "Lee Choon-yun's iconic status and distinguished career demonstrates why the producer is so pivotal in the creation process: innovation, creative flair and risk-taking are at the centre of Lee's daily work. We are honoured that Lee Choon-yun accepted to receive the FIAPF Award at the Asia Pacific Screen Awards Ceremony this year. This award also celebrates Lee's personal and ongoing dedication to the Korean film community."
Executive Chair of the Asia Pacific Screen Awards Michael Hawkins said: "Korean cinema—esteemed for its dynamic and innovative nature —is loved worldwide, and in addition accounts for the lion's share of box-office takings within its domestic market. How wonderful that this award is going to a champion of the Korean film industry of such stature as Mr Lee."
The Asia Pacific Screen Awards, supported by Brisbane City Council and managed by economic development board Brisbane Marketing in a unique collaboration with Paris-based UNESCO and FIAPF-International Federation of Film Producers Associations, recognise and promote cinematic excellence and cultural diversity of the world's fastest growing film region: comprising 70 countries and areas, 4.5 billion people, and responsible for half of the world's film output.
In 2013 the nominations include a record number of films from more countries and areas than ever before, with 39 films from 22 Asia Pacific countries and areas nominated for the awards.
Winners in the feature film categories will be determined by the 2013 APSA International Jury, headed by esteemed Indian screenwriter and director Shyam Benegal, who will lead a group of accomplished Jury members including Korean screenwriter and director Kim Tae-yong, 'Queen of Sri Lankan Cinema' actress of stage and screen Hon Dr Malani Fonseka, Turkish actor Tamer Levent, Swiss director Christoph Schaub and Hong Kong producer Albert Lee.
FIAPF is the only existing global trade organisation dedicated to the defence and promotion of the legal, economic and creative interests of film and audiovisual producers throughout the world. FIAPF members are 32 national producers' organisations from 28 countries across the globe, from Asia-Pacific, Africa, North America, Latin America, Europe and Middle East.
Put together, the creative output of the production companies in FIAPF's member organisations represents the majority of all theatrical feature films made each year in the world, and a fast-growing proportion of all television programming. FIAPF has been supporting the Asia Pacific Screen Awards since its inaugural edition. FIAPF is also a regulator of international film festivals, including some of the world's most significant ones. FIAPF 'International Film Festivals' Regulations are a trust contract between the film business and the festivals who depend on their cooperation for their prestige and economic impact.
Back to news