Wednesday, 18 November 2009
•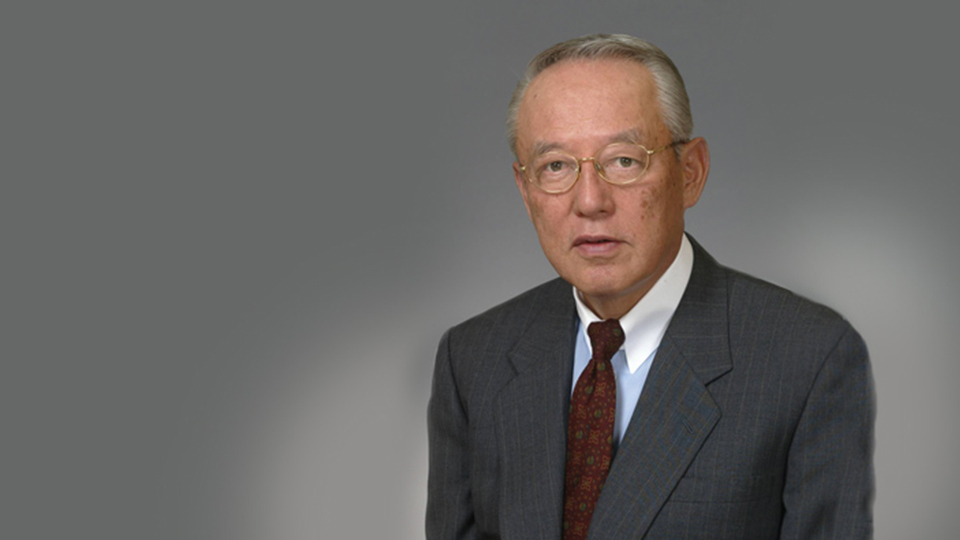 The Asia Pacific Screen Awards (APSA) and FIAPF-International Federation of Film Producers Associations announced today that Japan's Isao Matsuoka, former Chairperson of Toho Company, will be the recipient of the APSA 2009 FIAPF Award for Outstanding Achievement in Film. Mr Matsuoka will personally accept the award on November 26 at the third annual APSA Ceremony on Australia's Gold Coast.
The announcement was made today in Sydney, Australia, at the annual conference held by FIAPF member organisation, Screen Producer's Association of Australia (SPAA).
SPAA President, Mr Antony I. Ginnane said: "Mr Matsuoka is widely credited with establishing Toho as the undisputed leader in film production, distribution and exhibition in Japan today. He is one of the greats of the industry and a worthy recipient of this award. I look forward to presenting the award on FIAPF's behalf at the APSAs next week where Mr Matsuoka will personally accept this great honour."
FIAPF is the international organisation representing film producers across the world. The FIAPF Award for Outstanding Achievement in Film celebrates a film producer from the region whose career and actions strongly contribute to the development of the film industry. Previous recipients of the award are Australia's George Miller (2007) and India's Yash Chopra (2008).
APSA is a unique collaboration between CNN International, UNESCO, FIAPF and the Queensland Government, Australia. Thirty-seven films from 16 countries and areas are nominated for the 2009 APSAs and the International Jury, headed by Huang Jianxin (People's Republic of China), are currently on the Gold Coast to deliberate and determine winners ahead of next week's Awards Ceremony.
The recognition of Mr Matsuoka's service to the film industry coincides with an impressive year for Japan in the APSAs with a total of 7 nominations, more than any other country, across the following categories: Achievement in Direction; Best Performance by an Actor; Best Screenplay; Best Documentary Feature Film; and three nods for Best Animated Feature. Japanese R&B star, AI, is the special guest performer for the Awards Ceremony adding more star power to the Japanese delegation for 2009.
See the live webcast of the Ceremony online at www.asiapacificscreenawards.com/webcast and for ceremony highlights, tune in to CNN's monthly movie program Screening Room Xtra from December 3.
ABOUT ISAO MATSUOKA
In 2009, FIAPF-International Federation of Film Producers Associations honours Isao Matsuoka (Japan) for his outstanding achievement in film in the Asia-Pacific region.
Isao Matsuoka joined Toho Company in 1957 following his graduation from Konan University. He became a studio executive in 1970, Vice President in 1974 and President in 1977. He was appointed Chairperson of the studios in 1995, a position he held until his retirement in May 2009. He was then appointed as Honorary Chairperson of Toho in 2009.
Matsuoka is credited with establishing Toho as the undisputed leader in film production, distribution, exhibition and live theatre production in Japan today.
Established in 1932, Toho is known worldwide for the success of the Godzilla monster films which have won fans across the globe. Other notable films include Nihon Chinbotsu (1973) a film based on a bestselling novel that triggered a great leap for Toho's film division; Akira Kurosawa's epic samurai war film, Kagemusha, which won the Palme d'Or at the 1980 Cannes Film Festival; and World War II drama, Rengo Kantai (1981).
In the 1970s, Matsuoka revolutionised the company with innovative ideas and bold reforms at a time when Toho in particular was feeling the impact of the Japanese industry in crisis. He restructured the organisation by creating the film programming department and consolidated it with the marketing, distribution and exhibition departments to assist in streamlining the film business and maximising the company's revenue.
These actions quickly rejuvenated the organisation and, in 1978, made Toho the number one distributor in terms of annual box office for both domestic and international films. Over the next 30 years, Toho was ranked 22 times as the highest annual grossing distributor. Eight of last year's top ten domestic films were distributed by Toho.
In addition to his many industry board appointments, Mr. Matsuoka has also served as a director on the boards of six publicly-traded companies in various fields such as television broadcasting, hotels and railroads.
Industry Board Appointments
June 1976  Director of Federation of Japanese Films Industry, Inc.
June 1977  Director of Motion Picture Producers Association of Japan, Inc.
April 1985 Director of Japan Association of International Promotion of the Moving Image
Sep1988  Director of Japan Association of Major Theatres
May 1995 President of Motion Pictures Producers Association of Japan, Inc.
June 2008  President of Federation of Japanese Films Industry, Inc.
Major Awards
May 1998 'Blue Ribbon Medal' awarded by the Japanese government for his dedication to the growth of the motion picture industry
Dec 1998  CineAsia 'Lifetime Achievement Award'
March 2007  ShoWest 'International Lifetime Achievement Award'
November 2009 Asia Pacific Screen Awards FIAPF Award for Outstanding Achievement in film
Back to news