Friday, 19 October 2012
•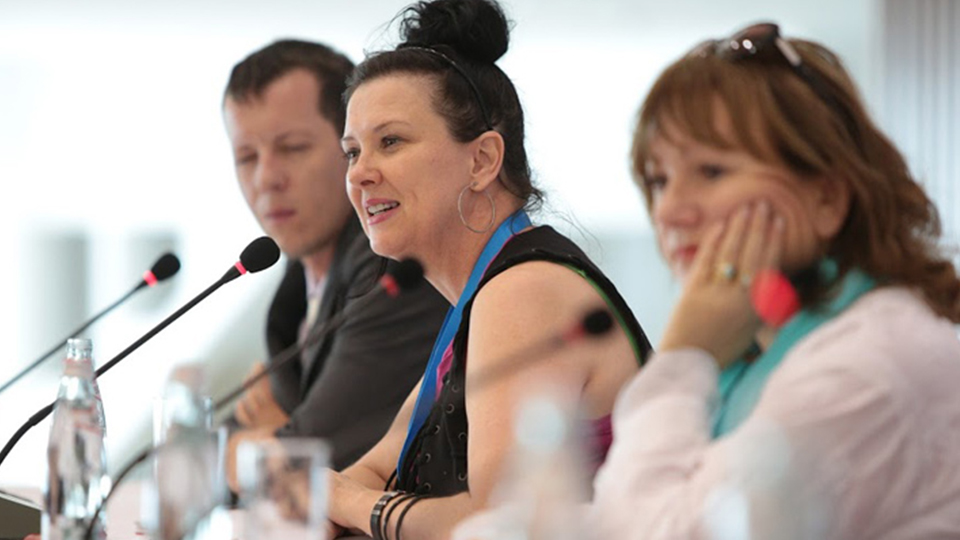 VIII International "Eurasia" Film Festival:   17 – 22 September 2012
Maxine Williamson, APSA's Artistic Director, recently traveled to Kazakhstan as a NETPAC jury member for the VIII International "Eurasia" Film Festival.  The Festival celebrates the best of Central Asian, Kazakh and International cinema, and is hosted in the beautiful city of Almaty.
On the NETPAC Jury, Maxine joined Latika Padgaonkar from India (film critic, writer and former Joint Director of Osian's Cinefan Film Festival) and Rada Sesic from The Netherlands (filmmaker, critic and program advisor for the IFFR Rotterdam).  The jury judged eleven films as part of the Central Asian Panorama category, with the Kazakh film, Student,given the NETPAC Award.
"This was a wonderful first time experience to visit Almaty and immerse myself in Central Asian and Azerbaijan cinema for four days.  Thank you to Artistic Director, Gulnara Abikeyeva for her incredible generosity and style."  – Maxine Williamson
NETPAC (Network for Promotion of Asian Cinema) was founded in 1990 and has established itself as the leading platform for the discovery and promotion of Asian cinema. The NETPAC Award is now presented at 28 international film festivals. The APSA NETPAC development prize is awarded each year at the APSAs, designed to nurture outstanding talent in the region.
To read more about the festival and its cinema, please see the recent articles written by Latika Padgaonkar:
www.asianage.com/ideas/centrality-central-asia-film-festival-almaty-243
Back to news