Monday, 28 September 2009
•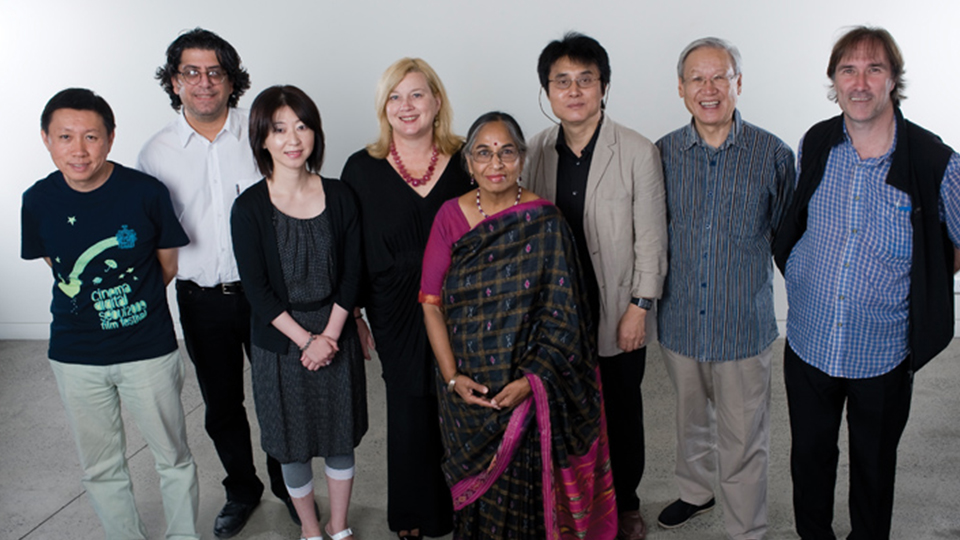 The Asia Pacific Screen Awards Nominations Council are currently meeting in Brisbane, Australia, to determine up to five nominees across nine categories for the third annual Asia Pacific Screen Awards (APSA). The nominees will be announced on October 12, with the Awards ceremony to be held on November 26 on Australia's Gold Coast. The winners in each category will be determined by an International Jury to be announced over the coming week.
Chaired by Professor Hong-Joon Kim (Republic of Korea), the Nominations Council is a highly credentialed group of film experts from seven countries, drawn from high profile film festivals and film organisations across Asia-Pacific.
"I am very grateful to the Nominations Council for their dedication to the challenging task at hand," said APSA Chairman Des Power.
"We received a record number of entries this year with 212 films from 43 countries vying for the third annual APSAs. The Nominations Council's combined breadth of knowledge and expertise in Asia-Pacific cinema is a valuable asset to APSAs judging process."
Films are entered by Official Submitting Organisations across the region or by invitation by a member of the APSA Nominations Council or the APSA Chairman.  The first phase of the judging process was completed earlier this month by the Advisory Committee to the Nominations Council who assist the Nominations Council in reviewing eligible films. 2009 Advisory Committee members are: Australian film critic and commentator, Peter Thompson; film critic and historian Adrienne Mc Kibbins; and Australian-Iranian filmmaker and academic, Faramarz K-Rahber.
Awards will be presented for Best Feature Film, Best Animated Feature Film, Best Documentary Feature Film, Best Children's Feature Film, Achievement in Directing, Best Screenplay, Achievement in Cinematography, Best Performance by an Actress and Best Performance by an Actor. In addition, three major awards will be presented for outstanding achievement.
FIAPF Award
FIAPF – International Federation of Film Producers Associations will determine the winner of the award for outstanding achievement in film in the Asia-Pacific region.
UNESCO Award*
The United Nations Educational, Scientific, and Cultural Organization (UNESCO) Award for outstanding contribution to the promotion and preservation of cultural diversity through film.
Jury Grand Prize*
The Jury can, at its discretion, present a further award: the Jury Grand Prize. *Nominees and nominated films from all award categories are eligible for these prizes to be decided by the APSA Jury.
2009 marks the first year of an additional prize which will be announced ahead of the APSA Ceremony. The APSA NETPAC Development Prize will be awarded to an emerging filmmaker from the pool of APSA Nominees. The winner will receive a bursary of US $5000 and will be determined by three members of the Nominations Council who are also NETPAC members. The 2009 APSA NETPAC Jury members are Yuka Sakano (Japan), Mohammad Atebbai (Islamic Republic of Iran) and Professor Xie Fei (People's Republic of China).
An international cultural initiative of the Queensland Government, APSA is a unique collaboration between CNN International, UNESCO and FIAPF-International Federation of Film Producers Associations. APSA honours the works of filmmakers across a region covering 70 countries, one third of the Earth and half the world's film output.
Back to news