Wednesday, 15 August 2012
•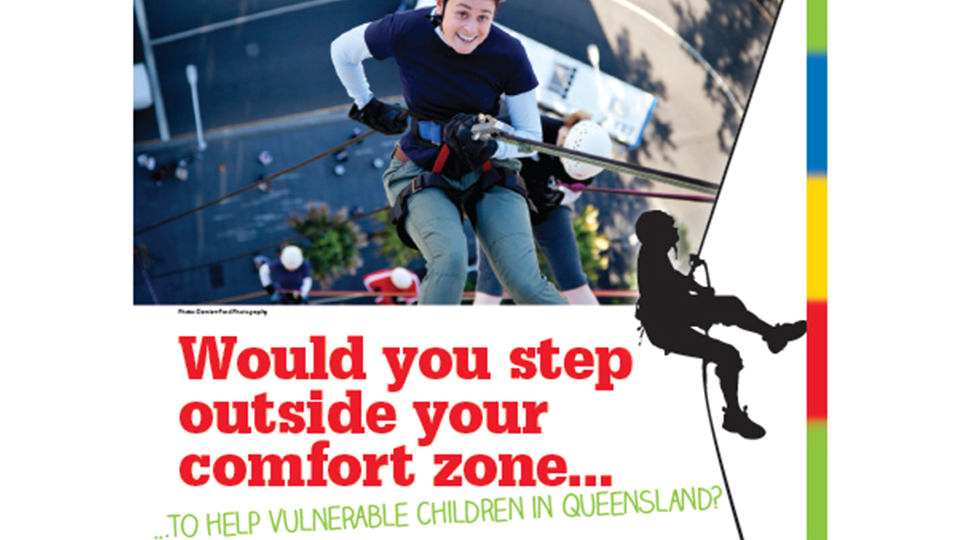 SOLD OUT!  BEST OF LUCK TO THE QUEENSLAND CHAPTER OF THE SAVE THE CHILDREN TOWARDS THE URBAN DESCENT FUNDRAISER
The Queensland chapter of the Save the Children Fund has just launched their latest and most exciting charity challenge yet, Save the Children Australia's Urban Descent! This is the biggest fundraising event for Save the Children Australia to date.
In order to support our friends at Save the Children Australia (SCA) we are delighted to spread the word about their fundraising abseil adventure.  Although the challenge is not for the faint hearted, individuals and companies are encouraged to participate and teams of up to four people will be able to abseil simultaneously.
SCA has set a huge target and are hoping that this exciting event will attract 260 people signing up and fundraising for the opportunity of abseiling on Friday 26 and Saturday 27 October, down the 'Gold Tower' at 10 Eagle Street in Brisbane's CBD – 36 stories high, approx. 138 metres.
Imagine seeing that, a marathon of people abseiling down a high-rise in the city…awesome!
The best part of all of this is that all funds raised from this event will help Queensland kids – the most vulnerable people in our society and communities, children.
More information regarding the Saved the Children's Urban Descent can be found at Save the Children – Australia.
Back to news