Wednesday, 7 November 2012
•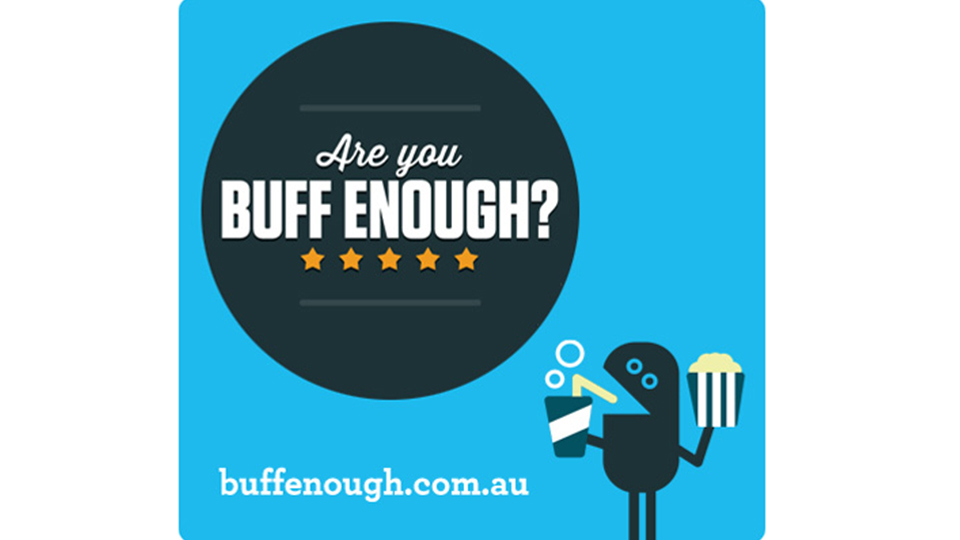 Screen Australia has launched an exciting consumer-facing campaign called ARE YOU BUFF ENOUGH?
Are You Buff Enough? is a trivia and quiz App; with a difference. Australians are invited to test their knowledge and to challenge friends – earning prizes and badges along the way. As they explore the App they can also find out what's on in cinemas or coming soon – and they're reminded about classic local films and TV programs.
The Buff Enough App is available across multiple platforms – iPhone, Android, Facebook and online. People are able to play each other in a series of rapid-fire questions based around local talent, TV shows and films, as well as questions on Aussies doing well in international productions.
Play here anywhere, anytime, anyhow and tell everyone how buff you are!
Back to news