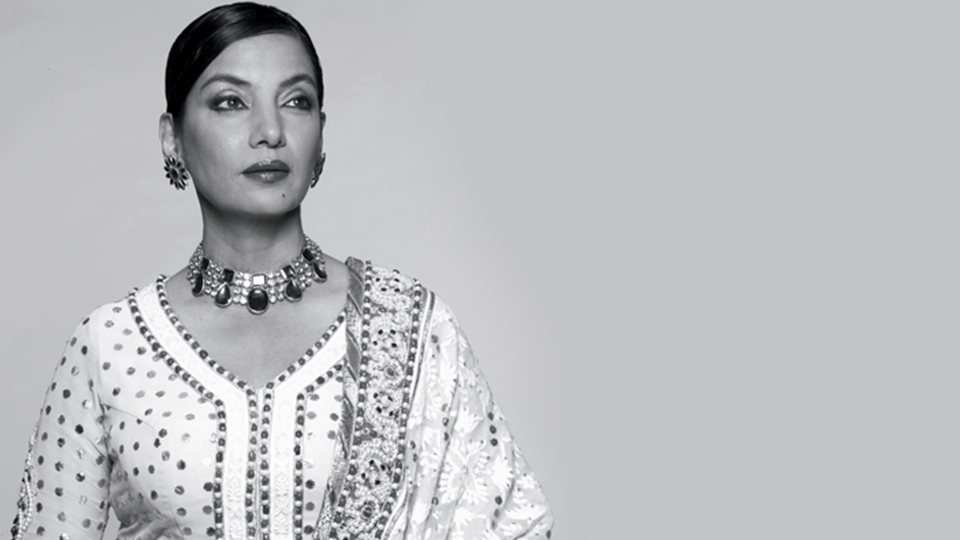 The Asia Pacific Screen Awards has announced that illustrious Indian actress and humanitarian Shabana Azmi will be the President of the International Jury for the inaugural Awards, to be held on the Gold Coast, Australia, on November 13.
"Ms Azmi is undoubtedly one of India's most influential actresses," said Des Power, Chairman of APSA.
"Asia Pacific Screen Awards is strongly committed to cinematic excellence and the promotion of the regions' respective cultures through film. There is no better person to head up the APSA Jury than Ms Azmi. Her integrity and commitment to the APSA ideals is considerable.
"She received the International Gandhi Peace Prize at the House of Commons from Vanessa Redgrave, and the Crystal Award at Davos from Michael Douglas, among other awards and recognition."
Ms Azmi has acted in more than 140 films and is a luminary of Indian Parallel (or arthouse) Cinema, renowned for the sensitivity of her portrayals in films such as Deepa Mehta's Fire, Shekhar Kapur's Masoom (Innocent) and Satyajit Ray's Shatranj Ke Khilari (The Chess Players). International film roles include John Schlesinger's Madame Sousatzka, Nicholas Klotz's Bengali Night, Roland Joffe's City of Joy and Ismail Merchant's In Custody.
For her role in Fire, Miss Azmi won the Silver Hugo Award for Best Actress at the 32nd Chicago Film Festival. She has won five Indian National Awards as Best Actress and numerous other Indian film awards including the International Indian Film Academy Lifetime Achievement Award in 2005. She is the only Asian actor to have a retrospective of her films at the New York Film Festival (2002).
Ms Azmi is a noted activist who has been involved in the rights of women, development, reproductive health, housing for the economically weaker sections, public health and HIV AIDS. In 1992 she was appointed Goodwill Ambassador for the United Nations Population Fund and, in 2006, she was awarded the Gandhi Foundation International Peace Award for her work with the slum dwellers of Mumbai. She is a member of the National Integration Council, headed by the Prime Minister of India, a member of the National AIDS Commission (of India) and was nominated in 1997 as a member of the upper house of the Indian parliament.
Ms Azmi has fought relentlessly against religious fundamentalism of all hues and is highly respected as a moderate, liberal Muslim voice.
She a visiting Professor at Ann Arbour Michigan and, among many tributes, was acknowledged by President Mitterand of France, along with 15 others including Mother Theresa and Nobel Laureate, Rigoberta Menchu.
The Asia Pacific Screen Awards engages CNN International, UNESCO and FIAPF, the International Federation of Film Producers Associations, in a unique partnership to acclaim films that best reflect their cultural origins and cinematic excellence.
The International Federation of Film Producers Associations (FIAPF) has endorsed the Asia Pacific Screen Awards Charter.
The Director General of UNESCO has given his formal endorsement for the Asia Pacific Screen Awards to be conducted under the auspices of UNESCO.
Back to news