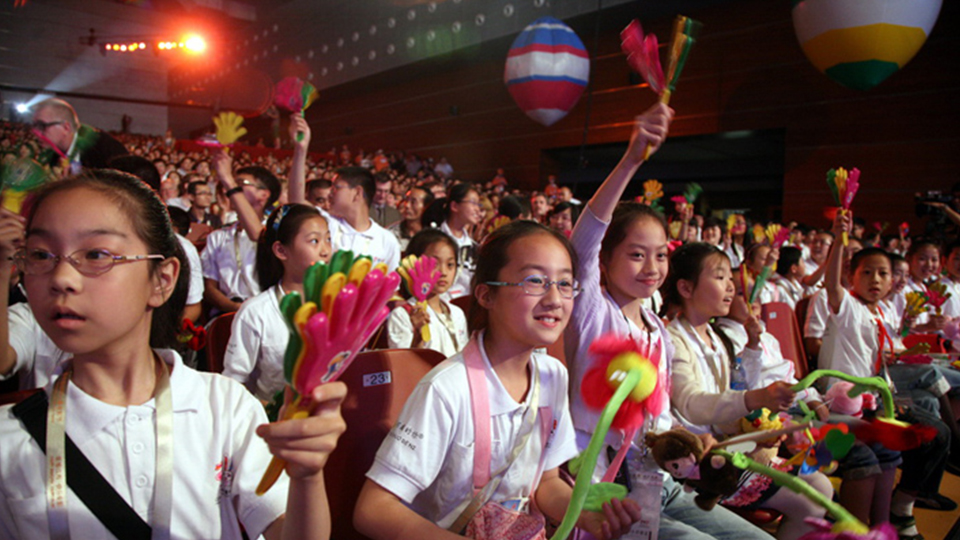 Last month, APSA Chairman Des Power was honoured to serve on the Jury for the 11th China International Children's Film Festival in the city of Jiangyin. More than 60 movies from 22 countries and regions screened in the festival. At the five-day event, 10 awards were given to films and performers from Russia, Germany, Argentina, the United States, Finland, Hungary and China.
Argentinian film The Last Summer of La Boyita was awarded Best Feature Film. Along with the main Jury, the festival also had special awards determined by a Jury of 230 local children. Niko and the Way to the Star from Finland won the children's vote for favourite animated film and Zhang Zhuang from China's Kung Fu Kids was the favourite child actor.
Check out our facebook page for a full gallery of Des's photos from the trip – the children's 'year of the rabbit' costumes from the Closing Ceremony are a real highlight!
Meanwhile, back at APSA headquarters, our film department are working hard and entries are rolling in for the Best Children's Feature Film category – always a highlight of the Awards Competition. For the first time this year, APSA Academy members will vote to determine the nominees in this category. Our online voting platform will go live next month and Academy members will start viewing films across Children's, Animation and Documentary categories.
APSA's support of Children's films continues even further this year as we have just launched the inaugural Children's Film Fund. Supported wholly by Filipino Academy member Butch Jimenez through his foundation 4 Boys Films, the fund will contribute AUD$40,000 of development funding to support new films that carry positive, life affirming messages specifically for and about children in Asia Pacific. Butch has four sons and the advocacy for films for children is their honour. We can't wait to see the new projects that will come to fruition through this initiative, and perhaps, go on to become APSA Award Winners themselves! The fund is now open for submissions. More info here.
Back to news