Thursday, 15 August 2013
•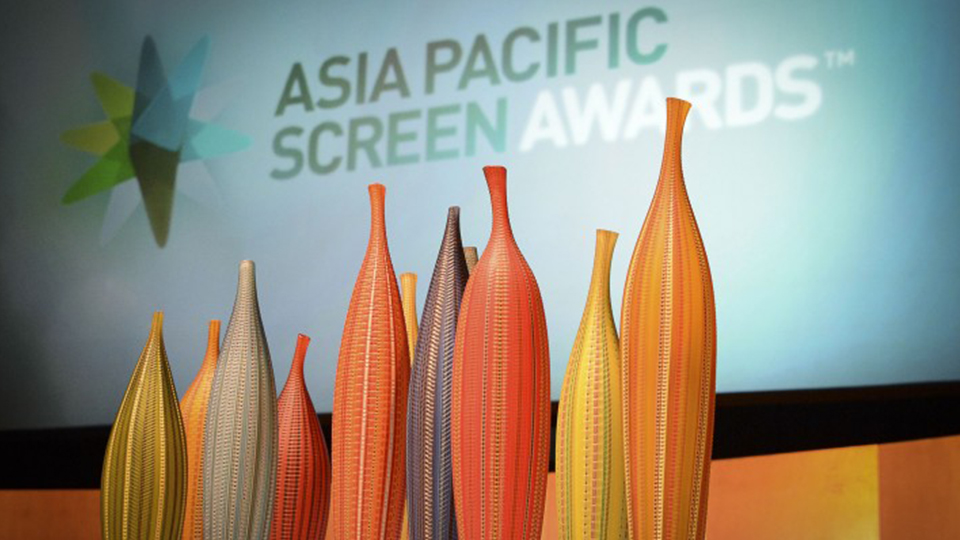 Brisbane Lord Mayor Graham Quirk today announced film industry stalwart Michael Hawkins was appointed Executive Chairman of the Asia Pacific Screen Awards and called for submissions for the seventh annual Asia Pacific Screen Awards (APSA), to take place on 12 December.
"Mr Hawkins has a long involvement in the film industry as former Chief Executive Officer of Australian Multiplex Cinemas, Executive Director of the National Association of Cinema Operators – Australasia and acting Chairman of Screen Queensland to name a few of his roles," Cr Quirk said.
"APSA is the highest accolade in film in this burgeoning part of the globe and Michael is passionate about making APSA even more relevant and beneficial for the filmmakers of the 70 countries of this region."
Cr Quirk said the other members of the APSA advisory board were: outgoing APSA Chairman Des Power AM, Chairman and Chief Executive of AEG Ogden Harvey Lister and Rowland Chairman Geoff Rodgers.
"I'd like to acknowledge the dedication and tireless contribution of Des Power as founding chairman of APSA," he said.  "It is wonderful that we are able to retain his wealth of knowledge and experience as a member of the advisory board."
Cr Quirk said submissions were now open for the 2013 APSAs which would be staged by economic development board Brisbane Marketing on December 12 following the council's announced funding of the awards in June.
"I urge the filmmakers and the submitting organisations in each country and area to complete the submission process as soon as possible so as not to miss the September 6 deadline," he said.
Mr Hawkins said the international nominations council would meet in Brisbane in late October to decide up to five nominees in six award categories:
Best Feature Film
Achievement in Directing
Best Screenplay
Achievement in Cinematography
Performance by an Actress
Performance by an Actor
"The APSA Academy will view films and determine nominees and winners in the: Best Children's, Animated and Documentary feature films categories," Mr Hawkins said.
"Winners will be announced at the awards ceremony on 12 December at the recently refurbished historic Brisbane City Hall. A nominee from each award achievement, will be flown to Brisbane for the ceremony to celebrate and honour filmmakers from their region.
"Nominees and international guests will spend three days in Brisbane in the lead up to the Awards where a series of activities, forums and special events will take place.  Members of the International Jury will also meet in Brisbane ahead of the Awards to determine winners."
Mr Hawkins said he was pleased to announce Maxine Williamson had been appointed Director – Film Competition with Lung Ong as Manager and Sheree Kumar, Executive, Program and Competition.
In 2013, the following Awards will be presented:
Best Feature Film
Jury Grand Prize
Best Animated Feature Film
Best Documentary Feature Film
Best Children's Feature Film
Achievement in Directing
Best Screenplay
Achievement in Cinematography
Best Performance by an Actress
Best Performance by an Actor
Two major Awards will be presented for outstanding achievement:
The FIAPF Award for outstanding achievement in film in the Asia Pacific region
The UNESCO Award for outstanding contribution to the promotion and preservation of cultural diversity through film.
Federation of Film Producers Associations President Luis Alberto Scalella said FIAPF had endorsed APSA since its inception in 2007.
"FIAPF is committed to the partnership and the important work of APSA in honouring the artistry of filmmakers of Asia Pacific," Mr Scalella said.  "I urge all FIAPF producer organisations within the region to commence the submission process for films to represent their filmmaking nation."
Submission information:
http://www.asiapacificscreenacademy.com/the-awards/film-submissions/
Background:
APSA is an initiative of the City of Brisbane through Brisbane Marketing in collaboration with international partners UNESCO and FIAPF-International Federation of Film Producers Associations.  APSA has forged an international alliance with the European Film Academy, which presents the prestigious annual European Film Awards.
APSA celebrates the cinematic excellence and cultural origins of 70 countries and areas – a region responsible for half the world's film output and home to 4.5 billion people.
The Asia Pacific Screen Awards was established in 2007.  The awards, originally held at the Gold Coast, were held in Brisbane for the first time last year.
Key dates 2013:
September 6 – competition closes
October 22-28  – international nominations council meet in Brisbane
Early November – nominees announcement
December 3 – International Jury commences screenings & deliberations
December 10 – Nominees commence arriving in Brisbane
December 12 – Seventh annual Asia Pacific Screen Awards Ceremony
Back to news