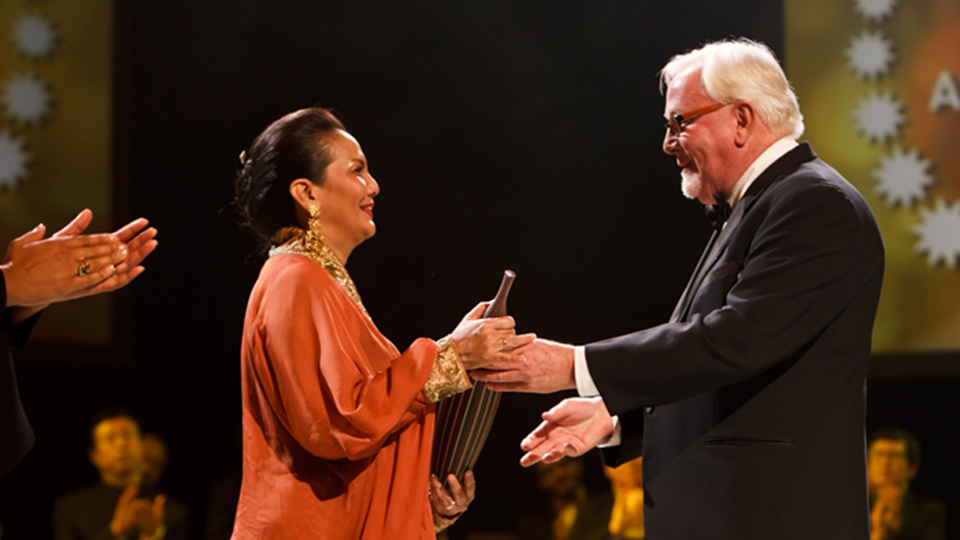 A note from APSA Executive Chairman and APSA Founding Chairman
Geoff Brown passed away this week, July 7. He recently retired as CEO of the Screen Producers' Association of Australia and was an active member of FIAPF, The International Federation of Screen Producer Associations.
APSA Executive Chairman Michael Hawkins described Geoff as one of the stalwarts of the Australian screen industry.
"He was unabashed in the way he lobbied governments on behalf of the film and television industry. There is no doubt he secured greater support for the development of the industry."
APSA Founding Chairman Des Power said Geoff helped lay some of the foundation stones for the creation of the Asia Pacific Screen Awards. He was passionate about its objectives for  greater acclaim for the film makers of the region.
"It is thanks to Geoff that the annual APSA-FIAPF Award was created to acknowledge and honour outstanding producers in the region."
"Geoff will long be remembered, and with gratitude and fondness."
Yours sincerely,

Michael Hawkins
Executive Chairman, APSA

Des Power AM
Founding Chairman
Back to news