Wednesday, 12 September 2018
•
17 Films in Competition with APSA to Screen at Brisbane International Film Festival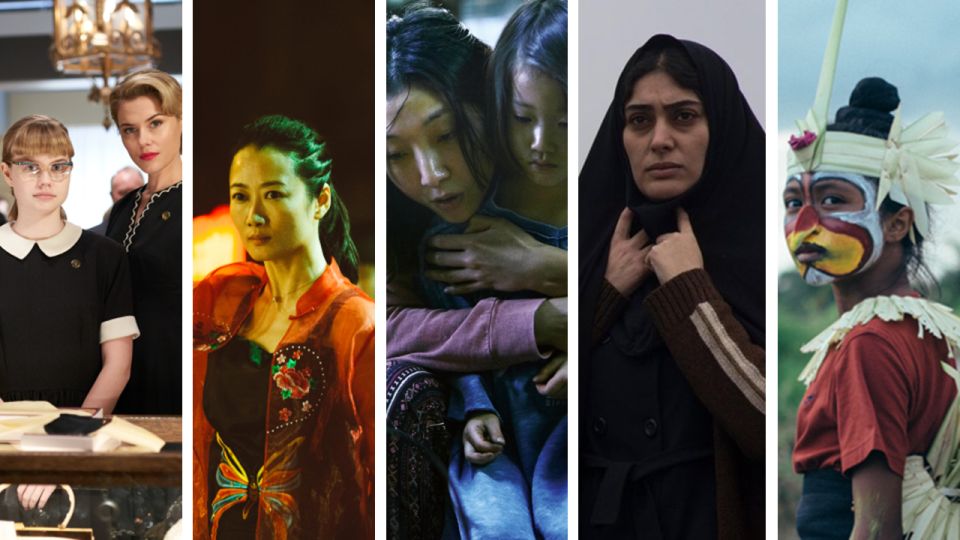 Brisbane International Film Festival (BIFF) has announced its line-up for 2018 and 17 of the programmed titled are in competition for this year's Asia Pacific Screen Awards (APSA). The festival's second year since returning to the city's cultural scene after a three-year absence will also host two gala screenings co-presented with APSA – Nuri Bilge Ceylan's The Wild Pear Tree (Ahlat Ağacı) and Hirokazu Kore-eda's Palme d'Or winner Shoplifters (Manbiki Kazoku). APSA will also co-present a screening of last year's APSA winner for Best Youth Feature Film, The Seen and Unseen (Sekala Niskala). All three films have been major successes at Sydney and Melbourne film festivals, too.
Brisbane, Australia's new world city and the home of APSA, continues to embrace its place within the Asia Pacific region and BIFF's selection of these films – a rise from last year's tally of 14 – is another way of highlighting the region's increasing profile and stature among global cinema. Of the 114 films programmed, 60 are from Asia Pacific countries or areas.
In May, Kore-eda's Shoplifters became the first Japanese film to win the prestigious Palme d'Or in over 20 years since Shôhei Imamura's The Eel (Unagi). A surprisingly sweet and tender story of an unconventional family of petty criminals on the fringes of society offers a rare and illuminating light on the class struggles of Japan, something that has proven controversial even as the film has gone on to become Kore-eda's most successful film of all time at the box office. Cannes Jury President Cate Blanchett hailed Shoplifters as "an extraordinary film".
Hirokazu Kore-eda has been nominated for three APSAs including twice for Achievement in Directing for Like Father, Like Son (Soshite chichi ni naru) in 2013 and The Third Murder (Sandome no Satsujin) in 2018. Shoplifters star Kirin Kiki won the Best Performance by an Actress APSA in 2015 for An (Sweet Bean).
Nuri Bilge Ceylan's films have twice been nominated for Best Feature Film and he is a three-time APSA winner for Achievement in Direction. He won his awards for Three Monkeys (Us Maymun) in 2008, Once Upon a Time in Anatolia (Bir Zamanlar Anadolu'da) in 2011 and Winter Sleep (Kis Uykusu) in 2014. For the latter, he was awarded the Palme d'Or at the Cannes Film Festival.
The Wild Pear Tree follows a man returning to his family home and his attempts to escape the path that fate has set for him. It has been selected as Turkey's official submission for the 2019 Academy Award for Best Foreign Language Film and received its world premiere at this year's Cannes Film Festival.
APSA and BIFF will be co-presenting special gala screenings of both Shoplifters and The Wild Pear Tree at the Elizabeth Picture Theatre. Guests receive a drink on arrival. Tickets can be purchased through the BIFF website.
Kamila Andini is no stranger to APSA success having directed two films that have been awarded the APSA for Best Youth Feature Film. Her debut feature The Mirror Never Lies (Laut Bercermin) won this category in 2012 and after taking a break to start a family she returned with The Seen and Unseen in 2017 and won the category once more. This film charts the experience of two Indonesian siblings grappling with their love and loss of each other through fantasy interpretive dance sequences. It was a recipient of the 2011 APSA Children's Film Fund.
Another BIFF highlight is A Man of Integrity from director Mohammad Rasoulof, which was a 2017 APSA nominee for Best Feature Film. It is joined by a further four films from the Islamic Republic of Iran to screen at BIFF and feature in competition at APSA including Jafar Panahi's Three Faces, Sattar Chamani Gol's Golnesa, Bahman Farmanara's Tale of the Sea.
Films from New Zealand (Dustin Feneley's Stray; Pietra Brettkelly's documentary about Guo Pei,Yellow is Forbidden), People's Republic of China (Jia Zhang-ke's Cannes-competing Ash is Purest White; Yang Mingming's Girls Always Happy), Taiwan PRC (Huang Hsin-Yao's The Great Buddha+), Republic of Korea (Hong Sang-soo's Hotel by the River) and India (Rohena Gera's Sir) will also screen at BIFF while in competition for nominations at the 2018 APSAs.
They will be joined by two Australian films also in competition. Newly announced BIFF Patron and former APSA International Jury President Bruce Beresford will screen his return to Australian cinema, Ladies in Black, while Gabrielle Brady will present her debut feature documentary Island of the Hungry Ghosts about a refugee detention centre on Christmas Island.
Full list of films screening at BIFF that are in competition for the 2018 APSAs (title links lead to BIFF website listing):
3 Faces (Se Rokh), dir. Jafar Panahi (Islamic Republic of Iran)
Ash is Purest White (Jiang hu er nv), dir. Jia Zhang-ke (People's Republic of China, France)
Celeste, dir. Ben Hackworth (Australia)
Girls Always Happy (Rou Qing Shi), dir. Yang Mingming (People's Republic of China)
Golnesa, dir. Sattar Chamani (Islamic Republic of Iran)
The Great Buddha+, dir. Huang Hsin-Yao (Taiwan PRC)
Hotel by the River (Gangbyun Hotel), dir. Hong Sand-soo (Republic of Korea)
Island of the Hungry Ghosts, dir. Gabrielle Brady (Australia)
Ladies in Black, dir. Bruce Beresford (Australia)
Shoplifters (Manbiki Kazoku), dir Hirokazu Kore-eda (Japan)
Sir, dir. Rohena Gera (India, France)
Stray, dir. Dustin Feneley (New Zealand)
Tale of the Sea (Hekayat-e Darya), dir. Bahman Farmanara (Islamic Republic of Iran)
The Wild Pear Tree (Ahlat Ağacı), dir. Nuri Bilge Ceylan (Turkey)
Yellow is Forbidden, dir. Peitra Brettkelly (New Zealand, People's Republic of China)
Tickets are now on sale for BIFF and can be purchased online.
All APSA nominations for 2018 will be announced on 17 October.
Tables to the star-studded black tie event on 29 November can be purchased online.
Back to news