Friday, 27 November 2009
•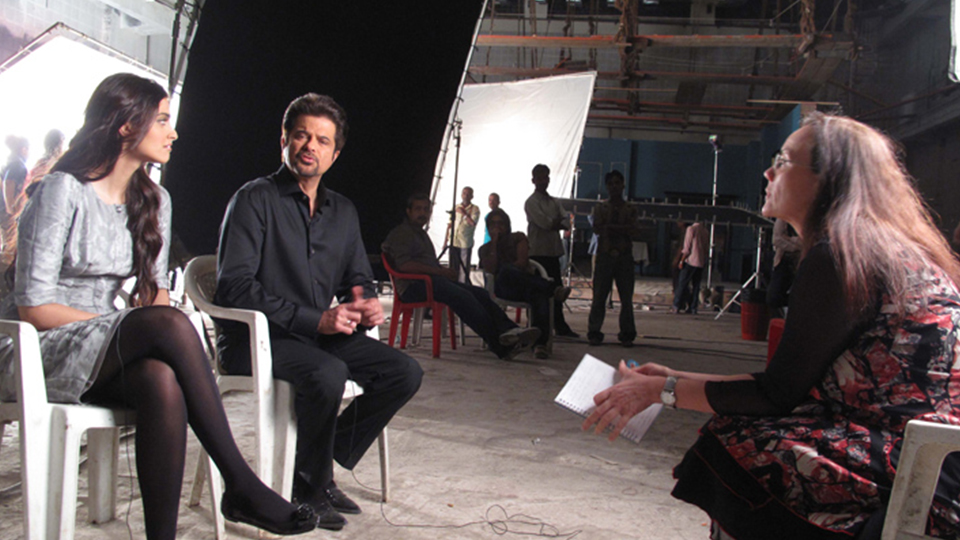 The Asia Pacific Screen Awards (APSA) has announced that Australia's ABC 1 will broadcast two one-hour programs commencing this weekend on ABC 1. The third annual APSAs took place on Queensland's Gold Coast last night with Australia's Samson & Delilah taking out the coveted Best Feature Film Award, competing against four films by renowned filmmakers from China (Chen Kaige, Lu Chuan), Iran (Asghar Farhadi) and the Palestinian Territories (Elia Suleiman), to receive the highest accolade in film in the Asia-Pacific region.
Hosted by the ABC's Peter Thompson, the two programs will include segments from APSA's Scene by Scene productions profiling films and filmmakers of Asia-Pacific along with highlights from last night's Awards Ceremony. Screening in the ABC's popular Sunday Arts programming slot, the first episode airs this Sunday, November 29 at 5:00pm with episode two to air on Sunday, December 6.
Covering 70 countries, one third of the earth and half of the world's film output, Asia-Pacific cinema has never been more prominent. These programs celebrate the cultural diversity and outstanding quality of the films being produced in the region.
Travelling across Asia-Pacific, from the remote highlands of Papua New Guinea to India, Kazakhstan to Kuwait, Israel to Australia, the Philippines to the Palestinian Territories and Lebanon, from Turkey to Korea, we hear from the directors, producers and stars of the region's film industries about the political, religious and cultural challenges they face.
"APSA has successfully partnered in previous years with the Australia Network to broadcast a range of programs to the region.  We are pleased to further our relationship with the Australian Broadcasting Corporation with these two programs which will allow free-to-air audiences in Australia the opportunity to travel with us across Asia-Pacific to celebrate the extraordinary cinema talent and rich cultural diversity of the region," said Des Power, Chairman of APSA.
"Cinema lovers and armchair travellers will revel in the stories that the Scene by Scene programs have to tell and will appreciate the opportunity to see some of the region's top filmmakers honoured at the APSA Awards Ceremony."
"One of APSAs aims is to promote the outstanding work of our region's filmmakers to a global audience. In addition to our Awards Ceremony, the documentaries that we produce shine a spotlight on the remarkable talent of Asia-Pacific filmmakers," Des Power said.
Among the stories featured in the program is an examination of the storytelling heritage of Australia's indigenous people and how this translates to the big screen. We hear from three of Australia's hottest properties for 2009: Warwick Thornton, Rachel Perkins and Ivan Sen who have all completed feature-length films this year. From the red dirt of Alice Springs to the red carpet of Cannes, Thornton discusses the incredible journey of his film, Samson & Delilah.
We meet Anil and Sonam Kapoor, members of one of Bollywood's most famous filmmaking families. A major figure in Indian cinema for over thirty years, Anil's performance as the menacing host of 'Who Wants to be a Millionaire' in the worldwide smash hit Slumdog Millionaire catapulted him onto the global stage. Despite her father's initial reluctance for her to follow in his footsteps, Anil's daughter Sonam is now embarking on her third film – a Hindi re-imagining of Jane Austen's Emma which she describes as "the role of a lifetime".
The programs introduce audiences to  Sheikha Al-Zain Al-Sabah, a member of Kuwait's ruling family who has her sights set on the challenge of having Arab films and filmmakers recognised worldwide; winner of the 2009 Best Director Award at the Cannes Film Festival, from the Philippines, Brillante Mendoza, and also from The Philippines,  former Philippine president Joseph Estrada, once an action movie star, who has returned to the big screen with his first film since his ousting from political office over allegations of incompetence and corruption.  Back in India, we meet two of Bollywood's rising stars, Konkona Sen Sharma and Neha Dhupia and, away from Bollywood, Indian filmmakers delving into the subject of what makes us human.
In Turkey, there's a box office boom with local productions taking more than 60 percent of revenue, while in Kazakhstan, an astonishing "New Wave" of cinema is being produced. Scene by Scene also focuses on three filmmakers pursuing their craft in the Middle East where two factors dominate all other issues – politics and religion. We meet Palestinian helmer, Najwar Najjar, award-winning Lebanese documentarian Mai Masri and also take a look at Defamation, an Israeli documentary about modern anti-semitism which explores topics that filmmaker Yoav Shamir says have become taboo.
Papua New Guinea's exotic landscapes and indigenous people have drawn interest from international filmmakers for decades but there's never been a focus on a home-grown industry – until now.
Returning to Australia, the programs look at the amazing story behind the restoration of Wake in Fright, and at Mary & Max and $9.99, the first feature length stop-motion animation features ever to come out of Australia. As these films show, the world's most loved children's art form – animation – is all grown up and now tackles the bigger issues.
The programs also travel to the South Korea to investigate the surprise success of Old Partner, a documentary about an old Korean farmer, his wife and his trusty ox. The sleeper hit has set the record for the highest grossing independent film in Korean history and has been embraced by festival audiences the world over, confirming the universal appeal of this poetic love story.
The December 6 episode will feature highlights of the third annual APSA's on the Gold Coast attended by 800 film industry luminaries from Asia-Pacific and around the world. Thirty-seven films representing 16 countries and territories were finalists in the Awards, with winners coming from Australia, Japan, Republic of Korea, Islamic Republic of Iran, Israel, Palestinian Territories, People's Republic of China and Thailand and high commendations from the Jury for films from Australia, India, Republic of Korea and Russian Federation.
Back to news