Tuesday, 13 December 2011
•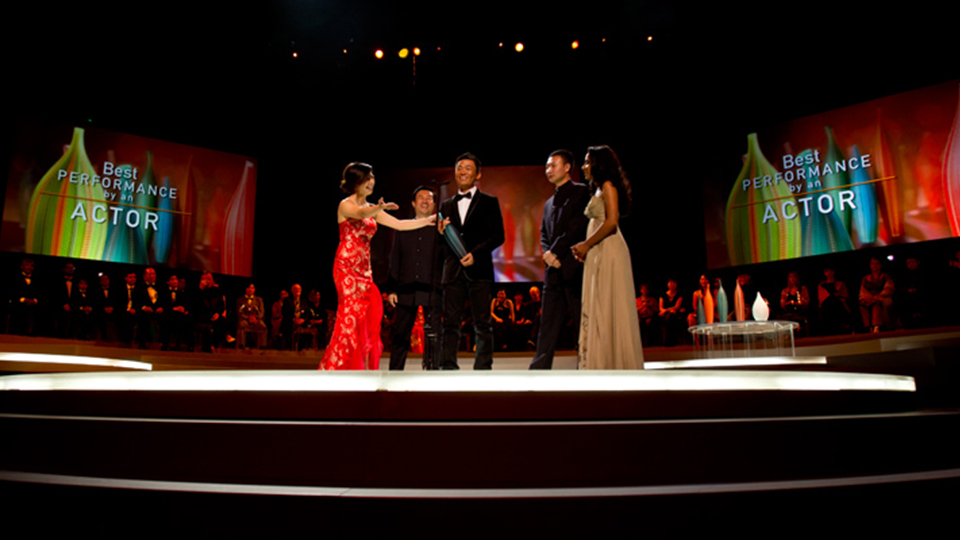 The Australia Network will broadcast a special Asia Pacific Screen Awards program across the region on December 18. The program will feature the stunning fifth APSA ceremony, held recently on the Gold Coast, Queensland, Australia.
Nominee and film industry luminaries, including some of the brightest stars of Asia Pacific cinema, came together on the Gold Coast where 37 films from 19 countries and areas vied for the region's highest accolade in film.
For broadcast times in each country, go to: http://australianetwork.com/events/apsa/
The Asia Pacific Screen Awards (APSA) promote and acclaim the cinematic excellence and cultural diversity of the vast Asia Pacific region.
In the lead up to the broadcast, the Australia Network is also screening additional exclusive APSA programming including trailers from many of the nominated films and interviews with APSA 2011 International Jury President, Nansun Shi; APSA Artistic Director Maxine Williamson; winner of the 2011 UNESCO Award and director of the film Toomelah, Ivan Sen; producer of the Chinese box office smash hit Let The Bullets Fly, Albert Lee; Indian documentary producer Girjashanker Vohra; and Japanese producer of Norwegian Wood, Jo Ikeda.
This special content is also available to view on-line at: http://australianetwork.com/events/apsa/
The Australia Network is Australia's international television service, beaming 24/7 to more than 44 countries across Asia, the Pacific and Indian subcontinent.
Back to news