More than 200 films from over 40 countries are expected to be entered in competition for this year's Asia Pacific Screen Awards. To date, APSA has taken receipt of 120 films with the total number of submissions expected to surpass 200 before entries close on August 23.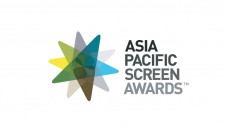 A total of 44 Official Submitting Organisations have been confirmed by APSA and FIAPF-International Federation of Film Producers Associations to submit films to represent their country or area. In addition, films are invited to compete by members of the APSA Nominations Council and the APSA Chairman. The APSAs are the highest accolade for film in the Asia Pacific region, engaging with 70 countries and areas.
APSA Chairman Des Power said: "From emerging filmmakers to acclaimed masters, what has inspired this initiative at all times is the outstanding diversity and talent that resides in the Asia Pacific region. The quality and range of entries we have received to date is evidence of what is clearly shaping up to be another extraordinary year for Asia-Pacific films."
"It is extremely rewarding to see the competition go from strength-to-strength each year and my thanks goes out to the hundreds of filmmakers, distributors, sales agents, and film organisations around the world who have embraced the concept of APSA."
Members of the Nominations Council Chaired by Professor Hong-Joon Kim (Republic of Korea) will gather in Brisbane, Australia in late September to deliberate on films and reach up to five nominees in nine of twelve award categories. Preparatory work will be performed by the Advisory Committee to the Nominations Council Chaired by Adrienne Mc Kibbins.
Winners will be determined by an International Jury, headed by Academy Award winning British producer Lord David Puttnam (Chariots of Fire, The Killing Fields, The Mission), who will assemble on Australia's Gold Coast ahead of the APSA Ceremony on December 2. The full Jury line-up will be announced in coming months and the 2010 nominees will be unveiled in early October.
APSA is an international cultural initiative of the Queensland State Government, Australia.
KEY DATES 2010*
August 23 – APSA Entries Close
September 21 – October 2 – Nominations Council Deliberations
Early October – Nominees Announcement
November 22 – International Jury arrive on Australia's Gold Coast to commence screenings & deliberations
December 2 – Fourth Annual Asia Pacific Screen Awards Ceremony
*Dates subject to change without notice
Back to news