Friday, 26 November 2010
•
The Asia Pacific Screen Awards (APSA) has announced that Australia Network and International Channel Shanghai will broadcast the 2010 APSA Ceremony and APSA Scene by Scene documentary programs.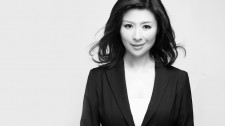 The fourth annual APSA Ceremony will take place on December 2 on Queensland's Gold Coast where 31 films from 15 countries and areas across Asia Pacific will be in competition for the region's highest accolade in film.
Respected International Channel Shanghai anchor Chen Lei will co-host the APSA Ceremony with Australia's Indira Naidoo.
In addition to broadcast of the Awards Ceremony, Australia Network and International Channel Shanghai will broadcast two Scene by Scene documentaries produced by APSA. One program will celebrate the diversity and reach of cinema from Asia Pacific. Featuring interviews with the directors, producers and stars, the program will travel widely from New Zealand and Iran, to Japan, China and India to report on latest developments in the film industries of the region along with highlights of the APSA Ceremony.
This year's APSA Jury President is renowned Academy Award-winning film maker Lord David Puttnam (Chariots of Fire, The Mission, Midnight Express, Killing Fields etc) arguably one of the world's most influential producers. A second APSA Scene by Scene program will look at Lord Puttnam's prolific 30-year career and include highlights and his keynote address to APSA as well as take viewers into the Jury room to hear from Lord Puttnam and other Jury members about their views on this year's nominated films.
Established in 2001, Australia Network is Australia's international television service, beaming 24/7 to 45 countries and 31 million households across Asia, the Pacific and the Indian subcontinent. Australia Network recently announced a long-term cooperation agreement with International Channel Shanghai to share content and production.
The Asia Pacific Screen Awards is an international cultural initiative of the Queensland Government and a unique collaboration with UNESCO and FIAPF-International Federation of Film Producers Associations – which acclaims films from 70 countries and areas; one third of the earth; and half the world's film output.
International Channel Shanghai (ICS) broadcaster Chen Lei began her career as anchor and journalist for IBS in 1995. She has been the bilingual MC and presenter of many international events and live shows and, as an experienced anchor, Chen Lei has conducted many high profile interviews with international creative industry leaders. Chen Lei is currently the leading presenter of ICS. She serves as the News Anchor of Prime News, and is also the presenter of My Dream, a bilingual charity show co-created by ICS and Shanghai Red Cross. She was awarded for her excellent performance in the show by Shanghai TV Artists Association in 2009.
APSA Chairman Des Power said: "APSA has successfully partnered in previous years with the Australia Network to broadcast a range of programs to the region and we are delighted that the association will continue and strengthen in 2010.  We are particularly pleased that Australia Network's relationship with International Channel Shanghai will allow APSA to further build its profile in China, which has one of the region's most prolific and exciting film industries."
"One of APSA's key aims is to promote the outstanding work of our region's filmmakers to a global audience and we thank Australia Network and International Channel Shanghai for supporting this important work by broadcasting both the APSA ceremony and the Scene by Scene documentaries to millions of households across the region."
Bruce Dover, Australia Network's Chief Executive, said: "The Asia Pacific Screen Awards presents an important cultural link between the countries throughout our region and promotes understanding and artistic excellence. Australia Network is delighted to again broadcast this event and the associated television programs to our viewers across Asia, the Pacific and the Indian sub-continent".
"International Channel Shanghai broadcasts to an audience of almost 20 million people and we are proud to bring this event to Chinese audiences for the first time. It is a great honour also that our presenter, Ms Chen Lei, has been invited by APSA to co-host this prestigious international screen awards ceremony."
Australia Network broadcast times are as follows:
Scene by Scene Special: Lord David Puttnam + Scene by Scene: Films and Filmmakers of Asia Pacific will be screened in Sunday Lights on Boxing Day:
Sunday December 26
Hong Kong: 1730 and 2305
India: 1730 and 2305
Fiji: 1830, 2405 and 0430
Scene by Scene: Asia Pacific Screen Awards Ceremony 2010 will also be screened in Sunday Lights:
Sunday January 9
Hong Kong: 1130, 1830, 0230 (Mon)
India: 1130, 1830
Fiji: 1930, 0400 (Mon)
The Scene by Scene programs will also be broadcast domestically in Australia on ABC1 on Sunday December 12 and through the ABC's online channel, iView.
Back to news